Kurt is responsible for designing the December session in our tasting group.   He tends to pull some amazing wines from his cellar for our tastings, so it is one I try to never miss.  This year was no exception – a collection of aged reds, primarily right bank Bordeaux.  This tasting was different in that we usually do blind tastings, but Kurt thought we might want to do some prior research given his selection and then compare the notes to our own findings.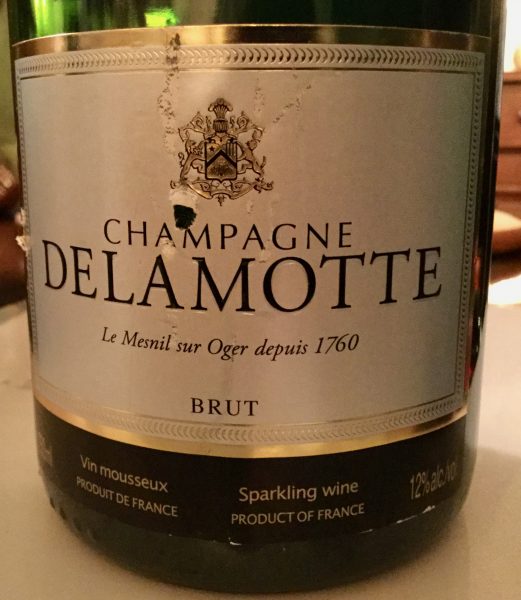 We began with some festive bubbles for our greeting wine, Delamotte NV Brut.  Delamotte is the second label of the prestigious Salon Champagne house.  A classic three grape blend with chardonnay leading the way.  Golden straw in colour with a fresh and inviting nose of pear, apple, brioche and citrus aromas followed by toast and lees.  Good balance with good mouth-filling mousse.  Crisp fruit and minerality on the palate followed by a medium-plus finish.
The first wine in our flight, a departure from the evening's theme, was included as a tribute to one of our deceased members, Charles Plant.  Charles, a former math and science high school teacher had a long and celebrated as a home winemaker.  With his 50-years-plus of experience as one of the original members of the Vancouver Amateur Winemakers' Association, he mentored many people and his club presentations helped raise the quality of wines made by its members.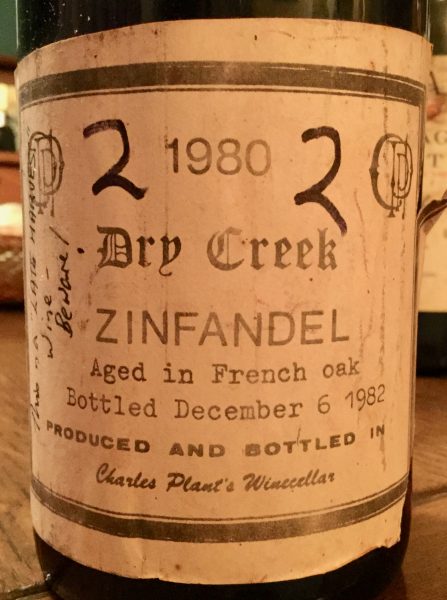 Kurt discovered a bottle of Charles' 1980 Dry Creek Zinfandel in his cellar.  This proved to be the surprise of the evening.  At thirty-eight years old, this wine was still bright and fresh with lots of fruit and good structure.  It had a typical zinfandel slightly sweet entry and high alcohol, but no bricking or any other indication of its true age.  Amazing, given its age, and much better than many bottles of zin currently on liquor store shelves.
The next two featured wines from the Haut Medoc 2005 vintage.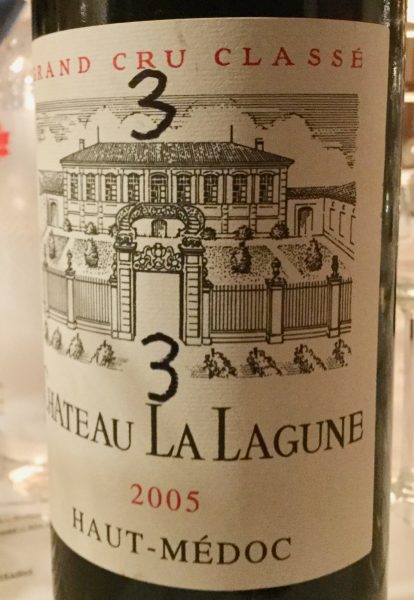 Chateau La Lagune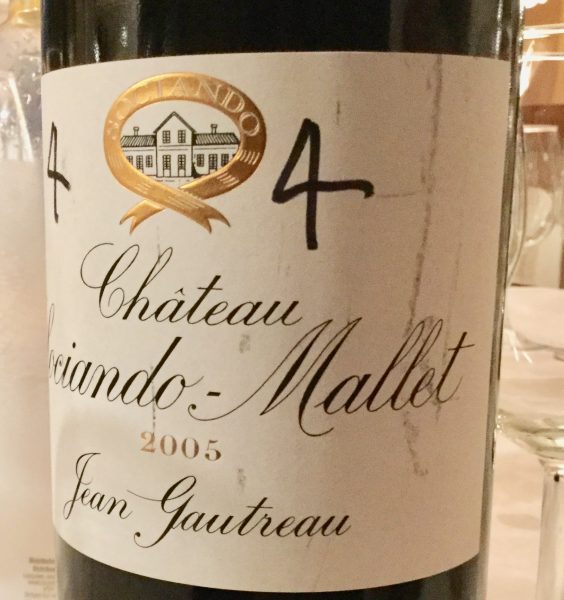 Chateau Sociando Mallet
The balance of the flight, again from 2005, featured wines from St Julien (further downstream from Haut Medoc).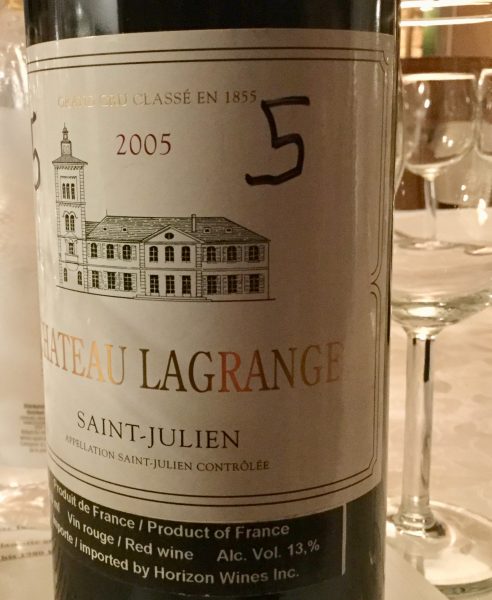 Chateau LaGrange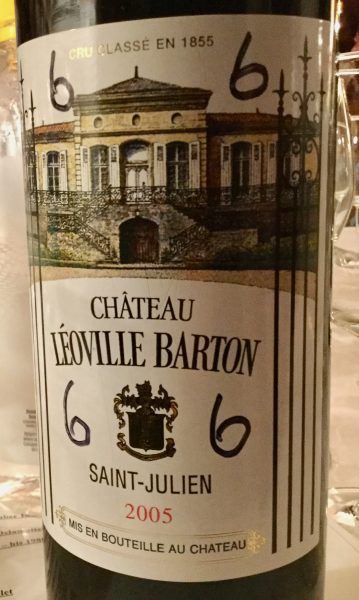 Chateau Leoville Barton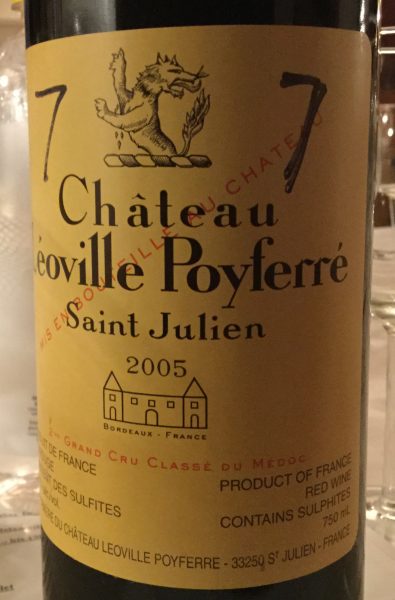 Chateau Leoville Poyferre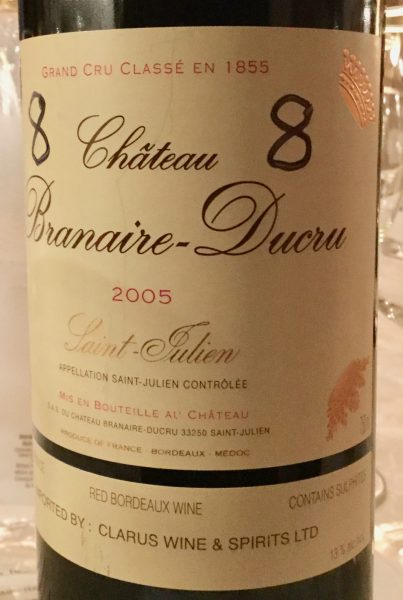 Chateau Branare Ducru
Opinions were somewhat varied.  Many people found the wines to be very good and drinkable as they were.  I was of the opinion that some would have benefitted from further aging and that all would have shown better with decanting.  Indeed, several opened up noticeably by the end of the session.
The takeaway?  The group preferred the St Julien wines over the Haut Medoc.  The top three wines (averaged) in the flight were:
Chateau Leoville Barton
Chateau LaGrange
Chateau Leoville Poyferre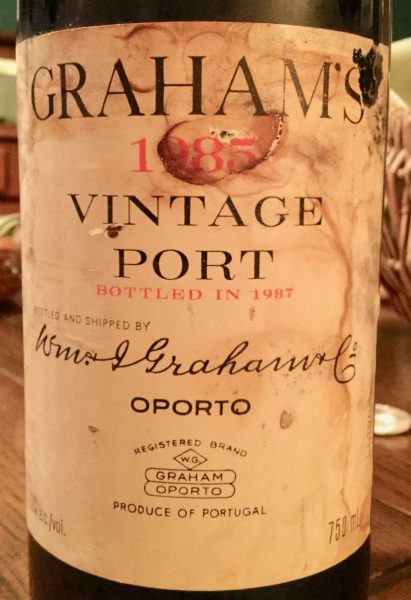 We finished the evening with a special treat – a delightful 1985 Grahams Vintage Port.
(All photos – Sam Hauck)
[wdi_feed id="2″]