Haut Dogs – Size Matters Edition
In a continuation of its very successful
Hot Dogs, Cool Bubbles
event this past June,
TWB –The Wine Bar
is once again morphing in to
The Wiener Bar
at 5 p.m. on Saturday, August 31 with
Haut Dogs, Size Matters – Big House Champagnes and Foot-Long Hot Dogs
.
Provence/TWB Wine Director Joshua Carlson came up with the idea as a tribute to London's famed
Bubbledogs
. "We received such great response to our June event, we decided to do it again," says Carlson. "This time, instead of Grower Champagnes, I've enlisted David Hall of Charton Hobbs and Moët Hennesy who will be guest pouring champagnes from their portfolio."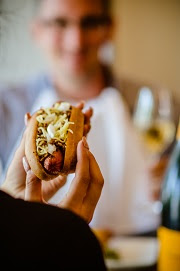 Carlson, along with Provence/TWB Executive Chef Jean-Francis Quaglia and Chef de Cuisine Sheldon Maloff, have created two very haut pairings available for only $30:
The Coney Island Foot Long Hot Dog
Dressed with Chili, Cheese, Onions – Tater Tot garnish
Veuve Clicquot Rosé
 and
The Ball Park Foot Long Wiener
Dressed with Mustard, Relish, Ketchup – Cracker Jack garnish
Moët Chandon Rosé
As with the previous event this is first-come, first-served with the Haut Dog pairings available only while supplies last.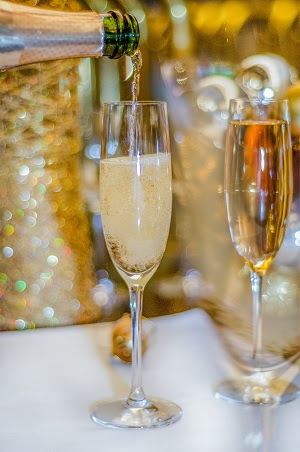 In addition to the two rosé champagnes featured in the above pairings, Hall will also be pouring an assortment of champagnes which may include some from  Krug, Ruinart, and Dom Perignon at the 'dealer's choice' price of only $25/glass and TWB will be offering a 25% discount on all bubbles that night.
Join The Wiener Bar (aka TWB-The Wine Bar) for a very special Sparkling Saturday starting at 5 p.m. on August 31 for Haut Dogs, Size Matters. Cheers to 'no champagne, no gain!'
Media release and images provided by Nancy Wong, Culinary Communications.
[wdi_feed id="2″]