Hot Dogs and Cool Bubbles Pop Up
for Grower Champagne Month
Hot Dog, Chien Chaud, Frankfurter, Coney Island, Wiener – it doesn't matter what you call them, they are all names for one of Canada's favourite fast foods. What barbeque or summer fair would be complete without one?
Coming Saturday, June 1st, the Hot Dog goes upscale at TWB-The Wine Bar when it morphs into The Wiener Bar popping corks in honour of Grower Champagne Month. For this one day only, starting at 5 p.m. TWB patrons can indulge themselves with classic hot dog variations paired with selected grower champagnes. The idea is the brainchild of Provence/TWB Wine Director Joshua Carlson who is modelling the promotion on London's famed Bubbledogs. "Everything is better with bubbles. It's been a lot of fun putting these pairings together," says Carlson. "If it's popular, then we'll continue it as a pop-up throughout the summer." There are three limited-supply specials on offer that evening that include a specialty dog with a 3 oz. champagne pour for $30:
LE CHIEN CHAUD
Turkey wiener on a baguette with Dijon mustard paired with René Geoffroy Empreinte Brut 1er Cru 'For Sacha', 2009 Cumières, Champagne
THE KRAUT:
Nitrate-free Bavarian wiener with Keen's Hot Mustard, sauerkraut, pickled onion paired with
Hubert Paulet Brut Rosé 1er Cru, 2006 Rilly, Champagne
THE MAGA (we're building a wall!):
Smoked all-beef wiener, yellow mustard, house-made ketchup, Cheddar cheese sauce, onion paired with Lelarge-Pugeot Extra Brut 1er Cru, NV Vrigny, Champagne
In addition, both Provence Marinaside and TWB will be offering a 25 percent discount off all bubbles for Sparkling Saturday – including prosecco, crémants, cavas, sparkling wines and champagnes.
Van Doren Chan (The Ugly Dumpling, C'est La V Wine & Culinary) will be guest pouring along with Carlson that day. The Dogs and Bubbles specials will be available as long as the limited quantities last. Don't find yourself in the doghouse for missing out. Hightail it over to TWB-The Wine Bar for Dogs and Bubbles on June 1st starting at 5 p.m.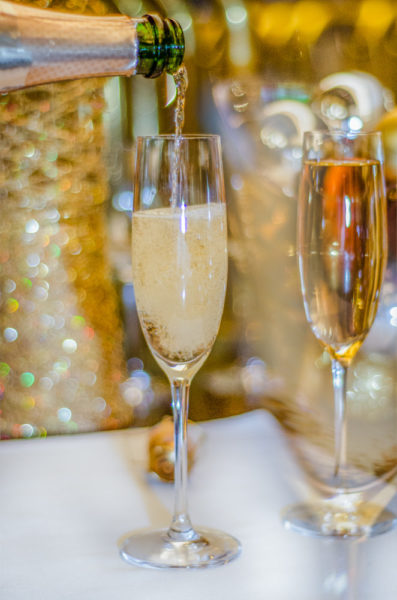 Media release and images provided by Nancy Wong, Culinary Communications.
[wdi_feed id="2″]