UPDATE FROM PROVENCE MARINASIDE &
TWB-THE WINE BAR
Chef and Owner Jean-Francis Quaglia announced today that both Provence Marianside and TWB-The Wine Bar will temporarily close for in-house dining and service during the COVID-19 crisis. However, Provence is ramping up its take-out service with a special Take-Out Menu featuring many patron favourites for breakfast, lunch and dinner including: Wild Mushroom Ravioli, Half Chicken Provencal, Burger Francais with Frites and Eggs with Bacon or Smoked Steelhead .
Patrons are also being offered a ten percent (10%) discount on all orders between 11:30 a.m. and 8 p.m. daily.
Take out will be available from opening through 8 p.m. daily. This will be assessed on an on-going basis as the situation continues to change rapidly from day-to-day. Patrons are encouraged to call ahead with their order, or if need be, they can order at the door when they arrive. Provence and TWB menus can be found
here
.
With immense thought and consideration, we have made the decision to temporarily close Provence Marinaside and The Wine Bar.
I want to clarify that what I said on Global TV last night was said with best intentions, I have only been trying to consider what is best for my staff and guests. I was caught off guard with the question and just as this virus has been spreading, the decision has been changing minute to minute. The exact guidelines that I was willing to follow were the ones that had been given by our local Heath Authority.
At this time we will be open for takeout only until further notice. We are looking forward to being back at capacity and business as usual. Please stay healthy and safe.
Jean-Francis Quaglia

Chef/Owner
DURING THIS TRYING TIME, WE WILL CONTINUE TO OFFER TAKE OUT ON A LIMITED BASIS WITH A 10% DISCOUNT FROM 11:30AM TO 8:00PM.
For more information on COVID19, and the current situation, please visit the VANCOUVER COASTAL HEALTH or WORLD HEALTH ORGANIZATION websites.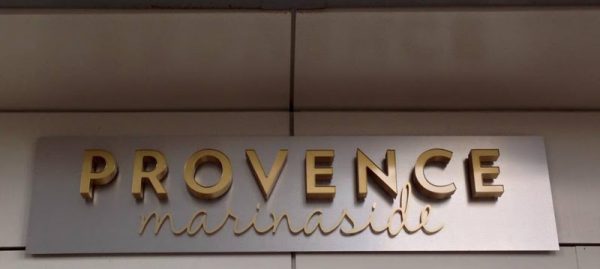 Please follow Provence on social media to get updates during this time.  Thank you for your continuing support of Provence Marinaside and The Wine Bar during this difficult time.
Media release and images provided by Nancy Wong, Culinary Communications.
[wdi_feed id="2″]