There is still lots of summer fun times left and Joe Fortes is at the forefront of Happy Hour and Late Night Offerings. Both menus are available at the Bar or upstairs on their Patio.
Recently I had an opportunity to spend some quality time on the Patio at Joe Fortes and I can tell you it is one of the best patios in the city. The patio is partially covered so you don't have to worry so much about our inclement summer weather. There are times when we might wish for better weather but being typical Vancouverites we don't let that get in the way of a good time.
What did I take away from my experience on the Joe Fortes Patio? The food was fantastic! We had a great time and I can't wait to go again. The patio is huge and thanks to the "tenting" style cover it's very comfortable in bright sunshine and also would help keep you out of the rain. The patio is on two levels with some seating on the lower level and hightops on the upper level. There is a huge bar on the upper level and you can catch some views from there. The staff were incredible, friendly, attentive, and everyone looked like they were enjoying their job.
We tried almost every item from the menu and everything was a hit! My favourites? I would have to say hands down the Jumbo Tempura Prawns which had a light, crispy outside and a tender, flavourful inside, so good! I'm a bit consistent when it comes to my food choices so no surprise I also loved the Prawn Cocktail. The Tuna Poke Tacos were addictive with crispy shells and yummy fillings. My guest would chime in with "the oysters" and believe me he is very fussy about his oysters. His other favourites would be the mini burgers with any of the fries options. I think we would both agree on the Mini Lobster & Shrimp Rolls with their succulent shellfish and toasty bread.
May I suggest you take some friends and start at the top of either the Happy Hour or Late Night menu and work your way through to the bottom of the list. Pair your food with a beverage from the list all at special pricing for Happy Hour and Late Night.
Happy Hours special menu is available Monday to Friday 3 pm to 6 pm and unlike many other places the special menu is also available Saturday and Sunday 4 pm to 6 pm. What a deal!
Joe's Happy Hour
Food
Joe's Mini Cheese Burgers
$12.95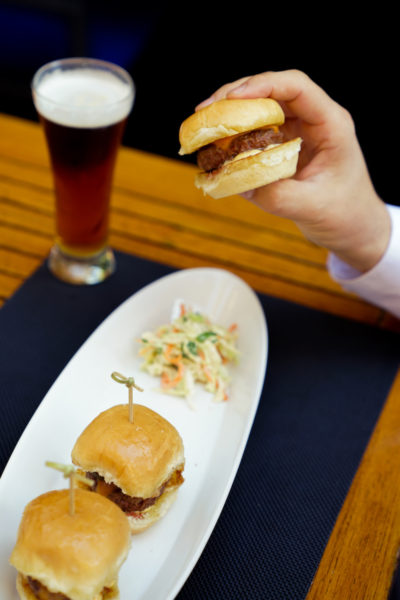 Jumbo Tempura Prawns
$15.95
Prawn Tacos
$15.95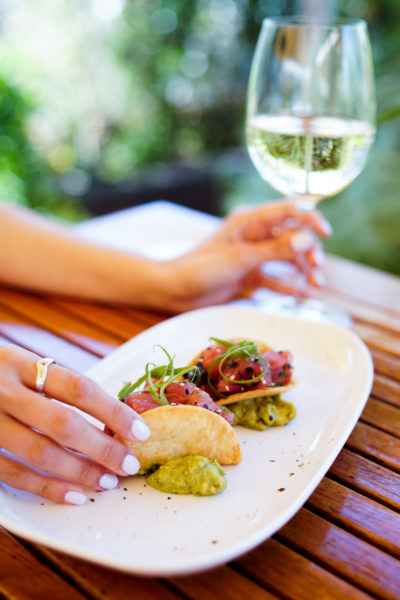 Fried Oysters
$12.95
Jumbo Tiger Prawn Cocktail
$15.95
Truffle Parmesan Fries
$10.9t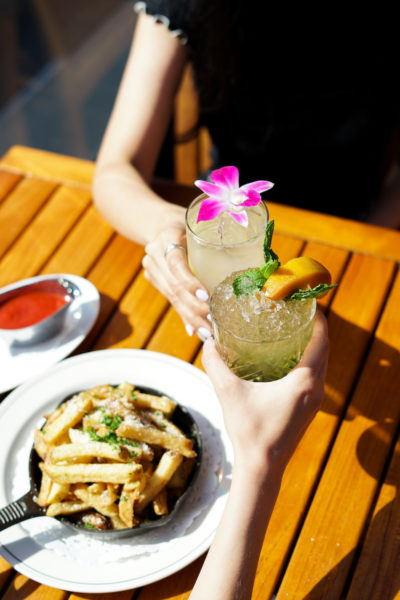 Sweet Potato Fries
$8.95
Crisp Calamari
$14.95
Steamed Clams
$14.95
Oysters Rockefeller
$15.95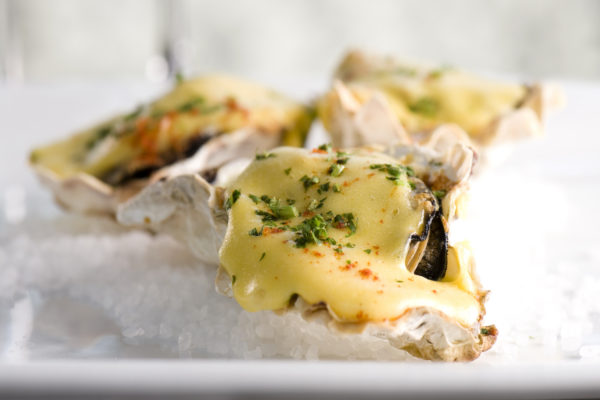 Beef Carpaccio
$14.95
Mini Lobster & Shrimp Rolls
$15.95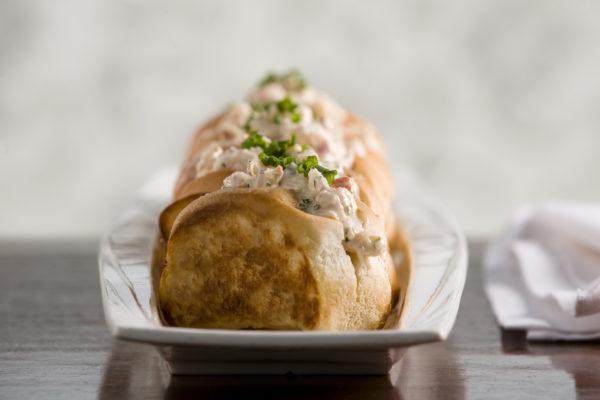 Fresh Oyster
$1.50 each
Beverages
Granville Island Pale Ale Sleeve
$6.00
Red Truck Lager Sleeve
$6.00
Joe's Highballs
$6.00
Red/White Wine
$7.50
Monday to Friday 3 pm to 6 pm
Saturday and Sunday 4 pm to 6 pm
But the deal doesn't stop there! You can also enjoy the Late Night Menu from 9 pm to 11 pm every night!
Joe's Late Night

 
Food
Fresh Oysters
$1.50 each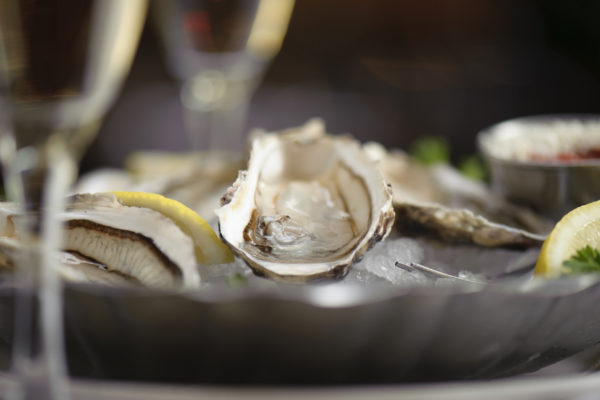 Crab & Corn Fritters
$8.95
Clam & Chorizo Poutine
$8.95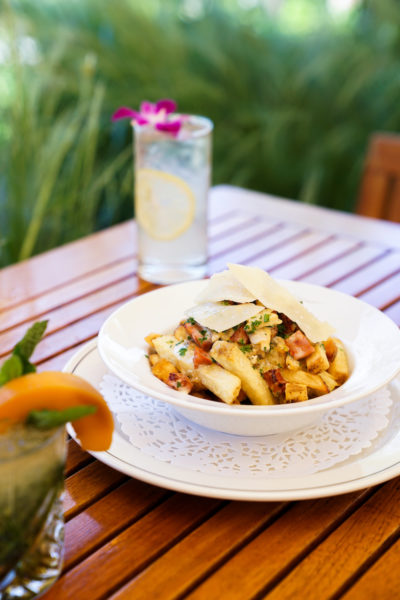 Tuna Poke Tacos
$8.95
Mini Lobster & Shrimp Rolls
$8.95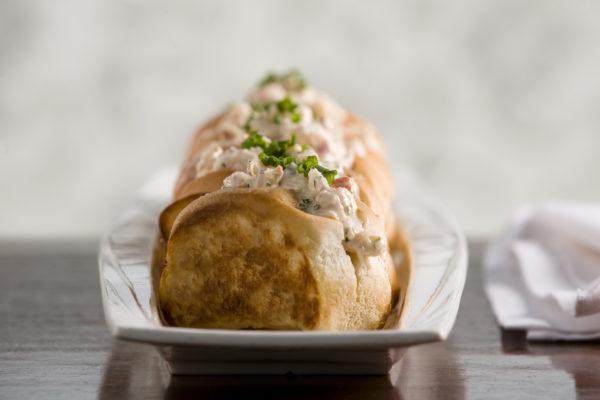 Beverages
Granville Island Pale Ale Sleeve
$6.00
Red Truck Lager Sleeve
$6.00
Joe's Highballs
$6.00
Red/White Wine
$7.50
Late Night Menu from 9 pm to 11 pm
So rain or shine Joe Fortes Bar and Patio should be your "go to" spot for summer fun, snacking, and bevies. The Happy Hour and Late Night menus will continue into the fall, no matter what the weather.
ABOUT JOE FORTES VANCOUVER BC RESTAURANT
OUR HISTORY
One of Joe Fortes many unique qualities is the immediate sense of character and personality that guests recognize the moment they step inside. The large, bright room feels instantly powerful yet inviting, and it's no coincidence that these qualities were also embodied by the legendary figure that we take our name from Seraphim "Joe Fortes".
In 1885, this burly seaman landed upon Vancouver's shores and settled into a cabin in English Bay. There, Joe quickly became one of Vancouver's most popular citizens, serving Vancouverites in a variety of ways first as a bartender and later as Vancouver's first official lifeguard. Today, he is remembered by a monument near the site of his home, and his popularity lives on inside the welcoming walls of Joe Fortes Seafood & Chop House.
OUR PHILOSOPHY
With our name inspired by a local legend famous for his warm, welcoming nature, we naturally believe that hospitality is a key ingredient in creating a memorable dining experience for our guests. We also firmly believe in engaging in fresh thinking throughout the restaurant, and nowhere more so than on our menus. Such is our commitment to freshness that our kitchen receives daily local deliveries, ensuring that you're guaranteed to find the freshest ingredients on your plate every day.
THE RESTAURANT
Visit Joe Fortes Vancouver seafood restaurant and you are welcomed into an environment whose vibrant sights and sounds are as enticing as its menu.
The main dining room is anchored by a soaring horseshoe oyster bar. This Grand Room boasts large, cozy booths, perfect for hosting a high-powered lunch or dinner meetings, as well as intimate dinner dates.
From the mezzanine, diners enjoy a bird's eye view of the action and live musical entertainment below.
The mahogany-walled wine room offers guests a unique and discreet setting in which to enjoy an intimate lunch, or a private corporate celebration.
The more casual side of Joe's is experienced in the bistro and bar area where locals and out-of-towners alike mingle, soak up the live music and keep their eyes open for visiting celebrities.
For a breath of fresh air, guests can step up to Vancouver's most desirable roof garden and into an urban oasis featuring a living green wall, cozy outdoor fireplace and bustling horseshoe bar. No wonder Joe Fortes is the best seafood restaurant in Vancouver.
Joe Fortes Seafood & Chop House is part of the Charles F. White Corporation.
About Joe Fortes courtesy of the restaurant. Images provided by Leanne Butchart, Talk Shop Media. I enjoyed a complimentary visit for myself and a guest in order to facilitate this article. All opinions are my own.
Something is wrong.

Instagram token error.