Visiting the Premium Lounge at Liquidity Winery is a wonderful experience that is limited to Club Members and wine lovers interested in a unique tasting experience for a charge. The Premium Lounge at Liquidity features either a Vertical Tasting or a Reserve Tasting. In the spring we had the opportunity to have a Vertical Tasting with Stephen Judge, Wine Club Manager and we were excited to visit once again to experience the Premium Lounge Reserve Tasting with Don Sawyers, Tasting Room Manager.
Both Judge and Sawyers are committed to ensuring your tasting experience will be a superb tasting of excellent Liquidity wines and their knowledge of the winery, the winemaker, and the wines themselves definitely elevates the experience.
On this afternoon the tasting was a prelude to our Tasting Menu dinner at the Liquidity Bistro. I highly recommend and suggest a lunch or dinner prior to or following your tasting to enhance your visit. Both the Vertical Tasting or the Reserve Tasting are a leisurely exercise that takes time to enjoy.
We started our Premium Lounge Reserve Tasting with an introduction by Don Sawyers and some background on the winery and winemaker, Alison Moyes. The surroundings are soothing and comfortable in a lounge featuring the private art collection of founder Ian MacDonald and temporary exhibits that make you feel as though you are sharing a glass of wine with friends. With views of the vineyard, an impressive serving bar, comfortable chairs, and classical music playing in the background we are ready to start tasting wine.
Liquidity Reserve Brut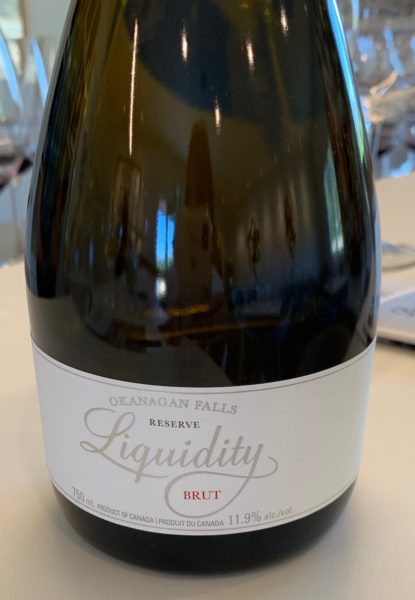 The first release of our sparkling Brut has lovely armoas of citrus almond, biscuit and white peach. The palate is crisp, yet creamy with tiny, persistent mousse. Truly a stunning sparkling. Traditional method sparkling wine, aged 20 months on lees. Blend of 51% Chardonnay and 49% Pinot Noir.
The texture and acidity of this wine make it a perect pairing with antipasti, calamari, oysters and other shellfish.
This first vintage from estate grown grapes in 2016 and 2017 from the youngest vines in the vineyard. Only 100 cases were produced. I found it initally a bit yeasty but tangy, fresh, bright with more flavour as you sip, fruity and delicious. Note to collectors: this bottle may not be used in future vintages.
Liquidity Reserve 2017 Chardonnay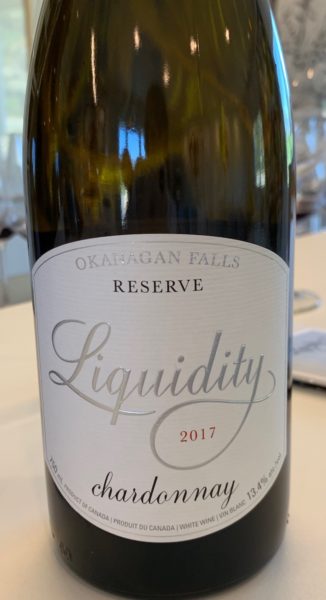 This Reserve Chardonay has both richness and intensity showcasing aromas of melon, grilled pineapple, green apple and papaya. Lemon meringue, beurre blanc and cashew notes add complexity to the palate. 100% estate grown fruit, exclusively from the old block vines. Higher percentage of new French oak (25%) with more frequent lees stirring. 60% malolactic fermentation with 10 months barrel aging on lees.
Fruit of 1994 vines this Chardonnay is buttery with light aromas and a beautiful colour leading into such beautiful flavours. Scents of freshly broken branches, walnut, light melon, ever so slight oak, fruity, beautiful, smooth, elegant, mellow with a tiny taste of spice.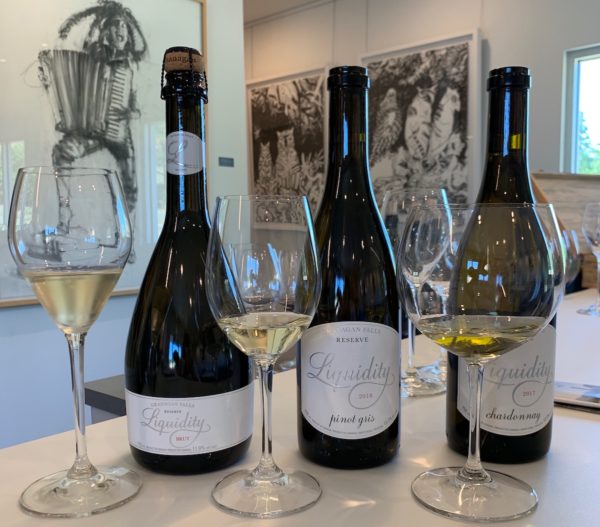 Liquidity Reserve 2017 Pinot Noir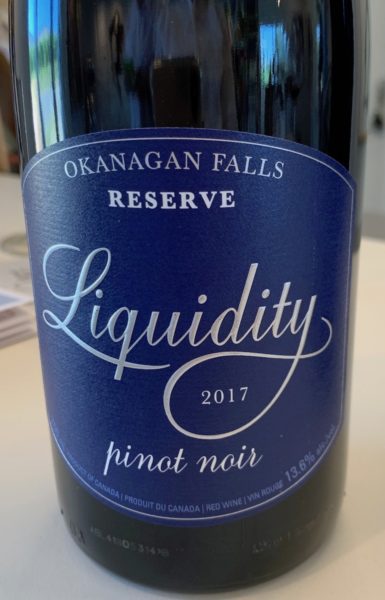 A fuller bodied Pinot Noir with expressions of blackcurrant, boysenberry, violet, bergamot tea and cola. Layers of complexity on the palate lead into a silky smooth finish. Blend of the premium clones on Allendale property of 667, 828 with some 115. 36% new French oak and 15 month barrel aged.
I picked up a scent of fur, sweetish and flavourful with good acidity. Scents of cherries, dark fruits, tastes of plums and fruity with light tannins.This Pinot Noir was served in a wine glass with a tulip lip to retain the aromas.
Liquidity Reserve 2017 Cabernet Franc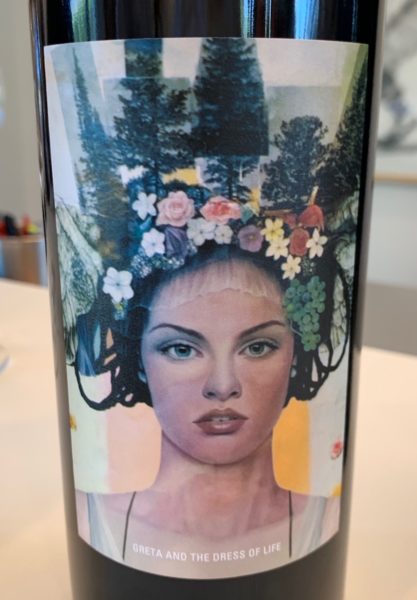 Brimming with fruit, concentrated black cherry, red currant and raspberry compote aromas complement more subtle notes of roasted red pepper and crushed gravel. Three extraordinary barrels of ultra premium Cabernet Franc fruit from the Black Sage bench. Aged for 16 months in 11% new French oak.
This first in a series of wines that will have a new artsy label with each vintage and is a Wine Club exclusive. Grapes come from the vineyards of Phantom Creek 26 year old vines in exchange for Riesling from Liquidity's vineyards. Only 66 cases produced of the Cabernet Franc and a once only. 33% new French oak. The wine was lighter than the Pinot Noir, slightly less flavourful with more tannins.
Liquidity 2016 Alto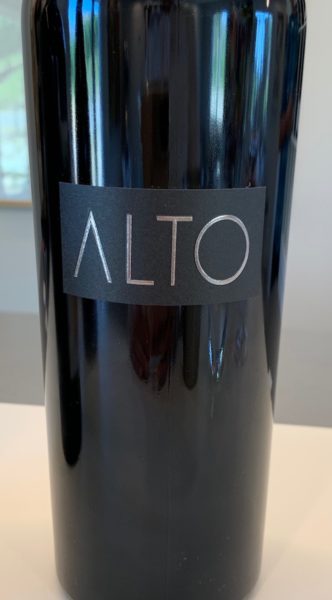 A perfect integration of fruit, tannin and oak, this premium merlot was 4 years in the making. Juicy plum, wild raspberry, black cherry, vanilla and espresso are just a ew of the complex aromas that reveal themselves in Alto. Additional layers of dark chocolate, cranberry and cassis complement the richness of the plate and lingering finish. 100% Estate grown fruit. 26 months barrel aging in 50% new oak.
I loved this Merlot! Lovely aromas of spice and candy. It was smooth, deep, dark with medium tannins. Sweet, deep and delicious.
The Premium Lounge
INTRODUCING THE PREMIUM WINE SESSION LOUNGE AT LIQUIDITY. Come in and enjoy a seated tasting of our premium wines in this relaxed tasting space that will entice the senses while showcasing the best of our premium boutique winery. Our knowledgeable staff will guide you through this sumptuous experience.
Tastings are done in varietal-specific Riedel glasses, in a relaxing environment away from the high energy of our bistro, surrounded by the personal art collection of our founder, Ian MacDonald . Immerse yourself in a world where fine wine and fine art blend seamlessly together to create the perfect environment for sampling some of the great wines of the Okanagan.
The Premium Lounge opened for reserve tasting experiences on Saturday 20th April.
If you would like more information or would like to make a booking for our premium wine experience, please click on the link below.
Private Tastings
Ever wondered what makes our Chardonnay so special, how barrell-aging Impacts our Pinot Noir or what makes our Rose so unique? Are you interested In tasting verticals of some of Liquidity's top varietals? Do you often wonder if you are getting the most from your wine tasting.
Wonder no more with the Liquidity Winemaker Tasting Series. Monthly guided tastings and wine experiences with our Winemaker, Alison Moyes will cover all these topics and more.  
The next Private Tasting will take place on September 4th with Alison Moyes, Winemaker, pouring Chardonnay wines. $25 per person and includes the tasting with Alison along with small bites from the Bistro. Tickets are available on the website. Seats are limited.
The Tasting Room
JOIN US TO TRY SOME WINES…
Standard Wine Session – Up to 5 wines from our estate portfolio – $5 (waived on any purchase)
HOURS
Our Tasting Room is now open daily  11am to 6pm. 
For groups of 8 people or more, please contact us in advance to book a tasting time at tastingroom@nullliquiditywines.com or 778-515-5500, ext 2. This will ensure we have adequate staffing to provide the best tasting experience possible for you and your group. Thank you.
Meet the Winemaker Alison Moyes
WITH EQUAL PARTS ARTISTRY AND SCIENCE, WINEMAKING IS A PERFECT FIT FOR ALISON. HER GOAL IS TO PRODUCE AUTHENTIC, EXPRESSIVE WINES OF THE HIGHEST QUALITY.
Originally from Southern Ontario, Alison moved to the east coast to attend Dalhousie University and pursue an interest in science, studying Microbiology. During this time, she had the opportunity to work at some of Halifax's finest restaurants. After completing her degree, she began to explore her love of the food & beverage industry further, becoming a certified Sommelier responsible for the largest wine list in the Maritimes.
As her palate developed, she began to consider a career in winemaking and acquired a degree in Oenology & Viticulture from Brock University. Following several seasons working in the Niagara region, the Okanagan beckoned. Alison brings experience from two top wineries in the Okanagan, having worked under Pascal Madevon at Osoyoos Larose and as Winemaker for Stoneboat Vineyards for the past five years.
When not in the cellar or vineyards, you can find Alison enjoying food & wine with friends and spending time outdoors, exploring new hiking trails, at the beach and in the water.
DAN SAWYERS – Tasting Room Manager
Since graduating the University at Northumbria with a Criminology degree, Dan & his fiancee Lauren have travelled extensively. In 2016, they finally opted to settle and work in New Zealand's Marlborough wine region allowing Dan to focus on building his career in the wine industry. After completing the winter pruning season, he went on to experience all aspects of the industry at Wither Hills Winery, focusing on wine and food pairings, customer relations and wine tastings.
Since joining the Liquidity team in early 2018, Dan has utilised both his extensive wine knowledge and his years of sales experience in the UK to become an integral part of the Liquidity Sales team. His passion and thirst for knowledge has allowed Dan to immerse himself in the BC Wine community attending outside wine events across BC.
Tasting notes (in italics) courtesy of the winery. I received a complimentary tasting for myself and a guest. All images MyVanCity.
[wdi_feed id="2″]