On May 26 the APVSA came once again to Vancouver to present an exciting range of wines to the local wine importers and distributors.
The wines are presented in a private space for an "invitation only" opportunity to taste excellent wines of the various regions of Europe. Always top quality wines that are the best each region has to offer.
For more than three weeks, a representative of APVSA travels  throughout Europe in order to select those wines that perfectly match the Canadian market in price and in quality. These wines are not yet represented in the Canadian market, as such, the wine makers are looking for agents in order to develop their business with export. Numerous appellations will be participating in each of the 15 cities of the Quintessence Tour.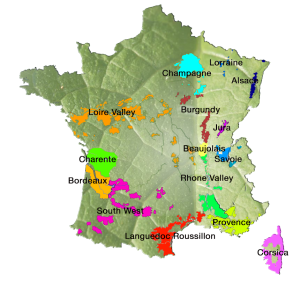 This is a unique offering of very exclusive wines, and sometimes spirits, and I am very privileged to be able to attend and taste. Please always keep in mind that I am not a wine professional and the thoughts on any wines are my own and not meant to be an analysis or assessment. I believe that each person's taste is very individual and you should not be influenced by someone else's opinion. Wine is meant to be enjoyed and savoured which is exactly what I did.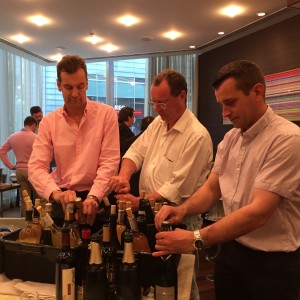 Each quarterly visit brings a different region and an emphasis on a varietal. This visit the specialty featured wine was – Champagne. It was a wonderful visit and I hope very productive because these wines should be enjoyed by you the local #winelover.
There are far too many wines for me to taste each one so when I attend the tours I always focus on a particular varietal and for me I just couldn't pass up the chance to try quality Champagnes.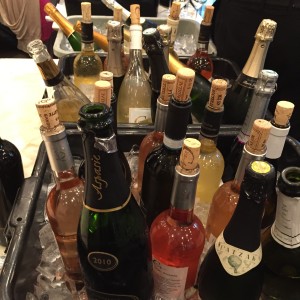 Each tour a number of winery principals are on hand to introduce you to their wines and give you a verbal tour of their region. I started with the Domain Champagne Alexandre Demarjory which is located on the Cotes des Bars in the south of the region of Champagne.
I met Alexandre Robert who introduced me to three AOC Champagnes.
Cuvée Brut Céleste White – 80% Pinot Noir and 20% Chardonnay and Pinot Blanc, I found this to be an easy to drink, very good demi-sec.
Cuvée Extra Brut Céleste – smooth, light and pleasing.
Cuvée Rosé Céleste I would describe as "heavenly", it showed lovely colour, delicate  yet flavourful with fruity aromas.
Each of these Champagnes were of a 2010 vintage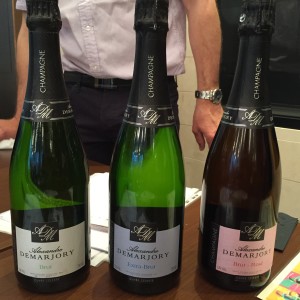 Although there were many varietals available for tasting I had decided in advance to taste mostly  Champagnes. The remaining wines I tasted were provided by APVSA without the attendance of the winery representative. This is often the case with the tours because of course it may not be possible given the scope of the tours that each winery is able to attend. For this tour there were twelve of these wineries with an offering of 33 wines from France, Spain and Italy.
Of the three Champagnes I tasted two.
Pur Chardonnay  White – which was choice with worthy colour
Traditionnelle Cuvée  Rosé – which I found to be different from what I was expecting, a fine Champagne
Soleil Noir  White – for me this was a Champagne I could drink anytime, it was elegant.
Cuvée de Reserve  White – a pinot meunier with a lovely yellow colour with big flavour, hints of caramel, it was different, interesting yet agreeable.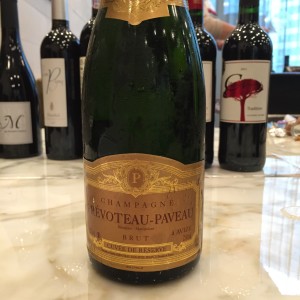 Brut carte blanche  White – with aromas of honey and spice, very flavourful
Brut blanc de blancs  White – select with superior taste, refreshing, the perfect summer Champagne
Brut millésime 2010 White – gratifying, pleasant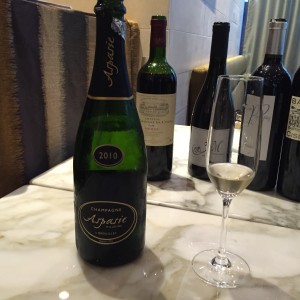 Tradition White – very flavourful, crisp, auspicious, really enjoyed this one
Expression White – splendid, I liked this one
Blanc de blancs 2008 White – I found this to be fairly light, the price point was a bit higher than most, food friendly
Beaujolais village blanc –  a more than satisfactory patio wine
Bandol La Pigna 2015 Rosé – this was splendidly congenial
Bandol Ciselette 2015 Rosé – welcome, light and refreshing
Moli Del Capellans (Spain)
D.O Conca de Barbera – Atrevida 2015 White – commendable, first rate colour and taste, the aromas say "excellent"
Azienda Agricola Argillae (Italy)
DOC Orvieto 2014 White – the aroma was sterling, noble
There were many more excellent wines on offer and I wish that I could have tasted them all. As always this is a premiere wine tasting event that makes it possible to sample quality wines, enjoyed with a tasty bite.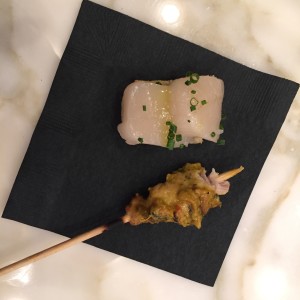 Here is a link to a list of all the wines that were on offer.