Award-winning Scottish gin arrives in BC for the first time, with $10
from each sale going to BC Hospitality Foundation
For gin lovers, the arrival of the coveted Isle of Harris Gin in BC offers a delicious highlight for social distance happy hour. Hailing from the Isle of Harris, part of a remote set of islands known as the Outer Hebrides situated on Scotland's west coast, Harris Gin was created in the belief that the rare and elusive spirit of the island could be captured in a bottle and shared with the world.
Now it's being shared with BC for the first time this spring at JAK's Beer Wine & Spirits.
"I fell in love with Harris Gin on a trip to Scotland in 2017. The balance of juniper, coriander and fresh herbs, along with the star local ingredient of sugar kelp seaweed adding a touch of seaside salinity, was like no other gin I'd ever tasted," said Lynn Coulthard, Director of Brand Management and Education at JAK's Beer Wine & Spirits. "Today, we're delighted to work with Drinkwell Imports to bring this unique gin to all JAK's locations across BC!"
JAK's enlisted the expertise of local star bartender Jay Jones, now Bar Development Leader for the JOEY Restaurant Group, to create the perfect quarantine cocktail featuring Harris Gin, which he aptly coined 'Isolation of Harris'. Ingredients are available at select JAK's locations, or can be delivered directly to your door through shop.jaks.com.
'Isolation of Harris'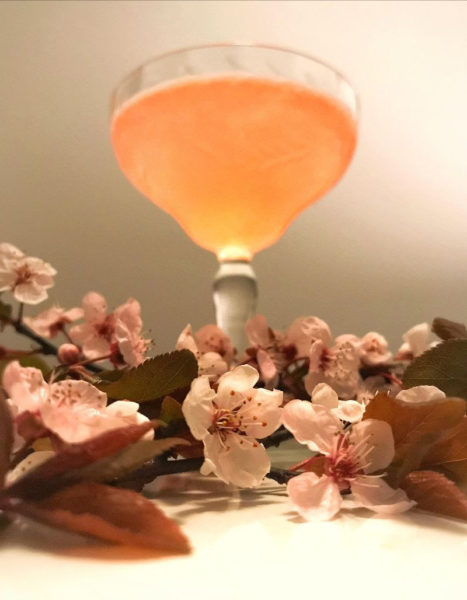 Ingredients
1.5 oz Harris Gin
.5 oz St~Germain Elderflower Liqueur
.5 oz Giffard Abricot du Roussillon
1 oz fresh squeezed lemon juice
2 dashes Angostura Bitters
Instructions
1. Combine all ingredients with plenty of fresh ice and shake until cold
2. Strain into a cocktail coup
3. Sip, close your eyes and enjoy the moment
JAK's at Home Hacks
Too sweet or too sour? Increase or decrease the amount of lemon juice in the mix to adjust to your preferred taste! Got different flavours of bitters at home? Try them instead of Angostura, and change up the flavour profile to your liking. BC-made Bittered Sling bitters are delicious! Feel like some garnish? Brandied cherries or a zest of fresh lemon peel add a little finish to your cocktail.
$10 dollars from every bottle of Harris Gin sold across all 13 JAK's locations in BC and shop.jaks.com, will go to the BC Hospitality Foundation to support British Columbians working in the hospitality industry, many of whom have been laid off due to Covid-19 temporary closures. Jay Jones kicked off this fundraiser by personally donating $250 to the BCHF.
About JAK's Beer Wine & Spirits
JAK's is a fourth-generation family operated liquor retailer based in BC. With 13 stores across Metro Vancouver, Penticton, Campbell River, and Williams Lake, and its new online store on jaks.com, JAK's shares its passion for people and spirits across the province. JAK'S is dedicated to offering unique product selections, outstanding service and unmatched in-store experiences.
About Drinkwell Imports Ltd
Inspired by the pleasure of enjoying a fine glass, Drinkwell Imports is a liquor import agency born by two brothers with an equal passion for top shelf beverages. Committed to sourcing and partnering with vintners, brewers and distillers whose provenance and authenticity represents the best of their region and style.
About the BC Hospitality Foundation
The BC Hospitality Foundation (BCHF) is a registered charity that raises funds to support those in the hospitality industry facing financial crisis due to a health condition. In addition, the BCHF offers a scholarship program to foster the development of the next generation of workers and industry leaders.
Media release and images provided by Jessica Gares, Kismet Communications.