World Malbec Day just happened and how did I celebrate?   Which bottle did I decide to open?  Well, I decided to open three – all in the interests of research of course.
Why three?  Well, I wanted to compare one from France, the grape's homeland, one from Argentina, where 75% of the world's Malbec comes from now, and one from BC of course.   I had examples from Argentina and BC in my cellar so I popped by the local BCLDB to pick up a French example (and yes, so that I wasn't going in frivolously for just one item, I did take advantage of the opportunity to do a little stocking up, thus the box I left with instead of just a bag).  I scanned the French section but didn't see any wines from Cahors at first so I asked for some assistance.  The product consultant showed me where they were and was nice enough to recommend one for me.  Cahors is a region to the east of Bordeaux that is warmer and drier and better suited to growing Malbec.
At home, I had a couple of choices for the Argentinian example, and, for no particular reason, I decided on the San Gimignano.   It was much harder to decide on which BC Malbec to use as I had several.  I narrowed it down to those I had more than one bottle of and then opted for the Deep Roots 2016.
The wines were poured and tasted blind.  The differences were very clear.  The French was much more subtle and leaner, though very enjoyable when served later with dinner.  The Argentinian one was softer, bolder, and full of jammy fruit.  The BC example showed the best of both worlds.  It had a much better structure and fresher fruit.
Here are the wines we sampled: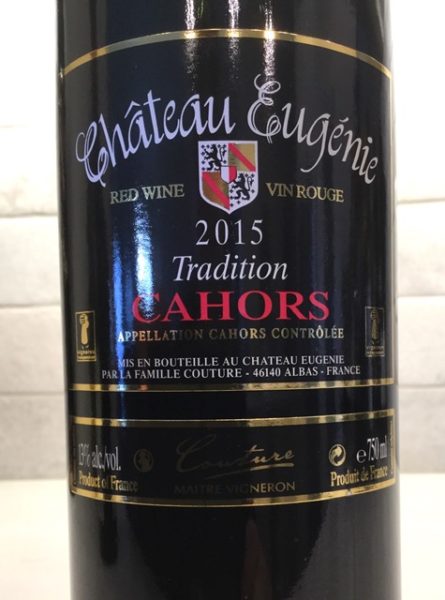 2015 Cahors
Chateau Eugenie
Cahors, France
$23.99
Recommended by an LDB product consultant.  Garnet red with medium-deep intensity.  The nose is delicate with aromas of dark fruit, chocolate and a hint of leather.  Good balance with medium body.  Pleasing fruit on the palate followed by a medium finish.  Serve with BBQ'd chicken or pork loin though we found it also worked well with spicy Chinese food.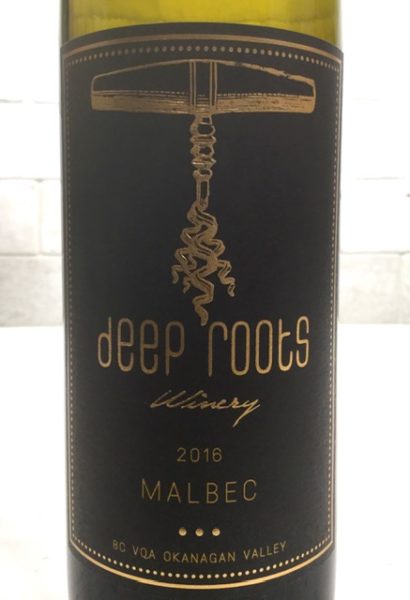 2016 Malbec
Deep Roots
Naramata, BC
$28.00
Garnet red with deep intensity.  Fruit forward nose with layers of ripe black cherry, blackberry, plum, raspberry, herbs, spice, and savoury notes.  Well-balanced.  The flavours echo the nose followed by a medium-long finish with fruit flavours lingering.  An impressive example of this grape.  Very tasty.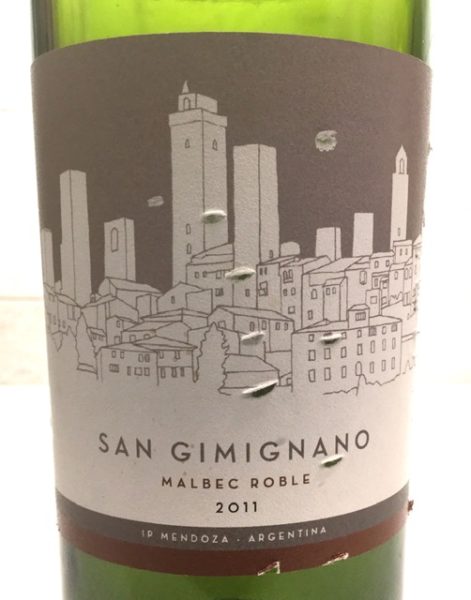 2011 Malbec Roble
San Gimignano
Mendoza, Argentina
$NA
These grapes were grown at an altitude of 800 metres which helps account for the good structure.  Garnet red with deep intensity.  Ripe fruit dominates the nose and palate – black cherry, plum jam raspberry, spice, cocoa, and vanilla.  Very good balance with full body.  A medium-long finish.  Nicely aged.
Did you celebrate Malbec Day?  If so, what did you open?  If not, well, it's never too late.  And maybe, once we are all socializing again, you might want to do your own comparison tasting.  It is fun and educational.   Cheers!
(All photos – Sam Hauck)
Note:  For a list of other BC Malbec producers see: