The wines that were blind tasted on the second episode of Mijune Pak: Wine Wednesdays are all available to ship to your door, or purchase in select BC Liquor Stores (for a limited time)
We are adding these three wines from Episode 3 to our #ShiptoSip list for your sipping pleasure!
The third episode of At Home with Mijune Pak: Wine Wednesdays featured Lisa Haley, Sommelier & Management Consultant at Lisa Anne Haley Consulting; Sean Nelson, Sommelier at Hawksworth Restaurant; and Peter Van de Reep, Wine Director at Campagnolo Restaurant.
Here are the three wines that were featured in Episode 3:
Spearhead 2018 Pinot Gris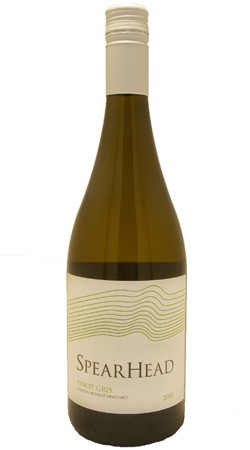 Source
Golden Retreat Vineyard in Summerland
Winemaking
Hand harvested and whole bunch pressed. 10% of the settled juice is fermented in two year old French oak barrels with the remainder fermented cold in stainless steel tanks.
Tasting Notes
Fragrant and complex bouquet of pear, ripe peach, nutty lees and minerality. Supple and silky textures on the palate with spice, pink grapefruit and orange marmalade. Drink now or cellar for 3 to 5 years.
Stoneboat Rosé 2019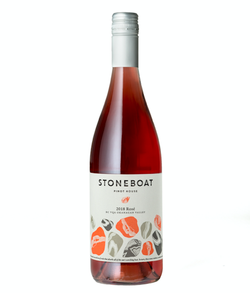 Tasting Notes
A provocative pink Rosé, with alluring hints of strawberries, cranberries, and watermelon. A juicy, medium dry palate with pink grapefruit and guava drifts into light tannins on the finish.
Winemaker Notes
Our Rose is a combination of 97% Pinot Noir and 3% Pinotage. The Pinot Noir was hand picked early in the season at our Home Vineyard, then de-stemmed, gently crushed and left to cold soak for 48 hours before being pressed and fermented in stainless steel. The addition of the Pinotage came later on, after numerous blending trails. After a light fining and filtering, it was bottled in March 2020.
Township 7 2018 Sauvignon Blanc 

STYLISTIC NOTES
Crafted with stainless steel and barrel fermented Sauvignon Blanc selected from our own Blue Terrace Vineyard in north Oliver. The wine fermented in stainless steel was fermented cool to retain varietal aromatics and crisp acidity, whilst the second parcel was fermented in 2 barrels at a slightly warmer temperature (16-18°C) to add roundness to the palate and tropical fruits to the profile.
VINTAGE REPORT
The 2018 vintage saw moderate climate conditions with growing degree days (GDD) between 70 to 135 dayscooler than the recent five-year average across the Okanagan Valley. The winter was mild with no cold temperature damage. However, high snowfall levels in the mountains led to large amounts of snowmelt and water in the soil, which meant we did not irrigate all spring. A cool spring resulted in a slightly later than average bud break. But by flowering, the vintage had caught up with warm temperatures and dry conditions leading to a larger crop. Challenges we faced were preventing disease and managing vigour in the late spring and early summer.
June was moderate, however it heated up in July when many days exceeded temperatures of over 35ºC, allowing for continued fruit development. August was slightly cooler with temperatures dropping towards the end of the month. A two to three-week period of wildfire smoke caused extensive blocking of sunlight, which slowed photosynthesis and delayed veraison later than average. September was the coolest on record extending the growing season and allowing for increased flavour development, slow sugar accumulation and the retention of crisp acidity. October was warm with sunny days finishing off the ripening period.
The maritime climate of the Fraser Valley is always completely different than the interior vineyards and 2018 was no exception, with a warmer year than average. Overall, the 2018 vintage is one of freshness and elegance with slightly cooler temperatures resulting in wines with vibrant acidity, lower alcohol and intense fruit character. High quality and longevity were ensured by the classic long, sunny fall with warm days to ripen the fruit.
WINEMAKER NOTES:
Grapes:               100% Sauvignon Blanc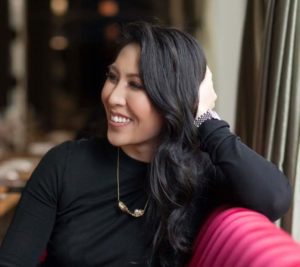 Mijune Pak
Mijune is an international food and travel personality, founder of FollowMeFoodie.com and resident judge on Top Chef Canada and Iron Chef Canada. As an advocate for culinary tourism, The Sunday Times named her one of the "World's Most Extreme Foodies". Mijune also judges The Canadian Grand Prix New Product Awards, Bocuse d'Or Canada National Selections, Air Canada's enRoute Best New Restaurants, Canada's 100 Best Restaurants, Taste Canada Awards, BC Product of the Year Awards, Vancouver Magazine Restaurant Awards, Hawksworth Young Chef Scholarship, and many other notable awards.
Born and raised in Vancouver, BC, Mijune [mē-june (like the month she was born in)] started her food and travel blog, FollowMeFoodie.com, in July 2009. Her hobby quickly turned into a full on career. It led her to her own "Follow Me Foodie" column in the WE Vancouver newspaper, regular segments on Global Morning News, CTV Morning Live and other media outlets. She has also served on the BC Chef's Association's Board of Directors. After establishing a credible reputation in Canada, Mijune's expertise as a culinary adventurer has gained recognition on a global scale.
Alongside judging and on camera work, she is a curator and host for culinary and lifestyle events, public speaker, collaborator and spokesperson. This year she launched her first product – limited edition chocolate bars – which sold out on a daily basis. She is currently working on more products and will be releasing them soon.
Follow her insatiable appetite for food, current projects, and new destinations @MijunePak
WINES OF BRITISH COLUMBIA CONSUMER CHANNELS
Twitter: @WineBCdotcom
Facebook: www.facebook.com/WineBCdotcom Instagram: @WineBCdotcom
YouTube: Wines of British Columbia
Crowdriff: Gallery sharing platform
WINES OF BRITISH COLUMBIA INDUSTRY CHANNELS
Twitter: @BCWineInstitute
Congratulations to the winner from May 20 was Bryant Mao, Hawksworth Restaurant. Mao goes on to compete in the final on June 3rd.
Congratulations to the May 13 winner: Mya Brown, Fairmont Hotels. Brown goes on to compete in the final on June 3rd.
Congratulations to the May 27 winner: Lisa Haley, Sommelier & Management Consultant at Lisa Anne Haley Consulting. Haley goes on to compete in the final on June 3rd.
Bio and images courtesy of Mijune Pak. Bottle shots and tasting notes courtesy of the wineries.