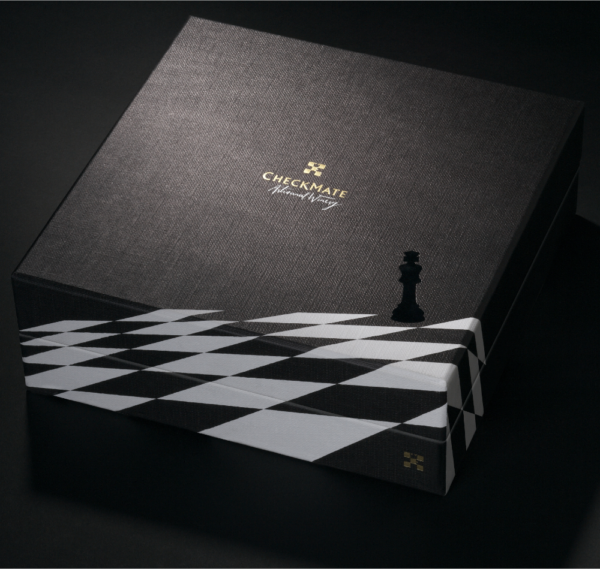 2013 Fool's Mate | 2014 Fool's Mate |2015 Fool's Mate
Enjoy our first three Vintages of Fool's Mate, an expression of all our single vineyard sites.  The 2013 is the only year exclusively in oak, before we added the use of concrete egg.
$240.00 + FREE SHIPPING
2014 End Game | 2014 Silent Bishop
2014 Opening Gambit | 2014 Black RookA collection of our 2014 Vintage Merlots, the finest Okanagan Vintage of Reds.$340.00 + FREE SHIPPING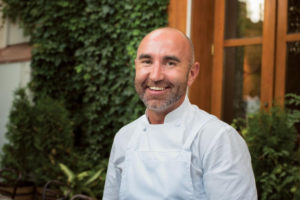 One of favourite culinary partners is Chef Matt Batey hailing from Calgary's Teatro Group.  Chef Matt is turning it up a notch with a two dazzling recipes including Vanilla Butter Poached Lobster with Sweet Pea, Lemon & Tarragon Risotto paired with our Queen Taken Chardonnay.  If you haven't run out to buy ingredients yet for that mouthwatering dish, Chef Matt also has a great option for our Black Rook Merlot with Baked Calamarata Pasta, Cocoa Braised Short Rib and Creamed Leeks.
Visit our press page for these and more great recipes.

Our Combret Vineyard welcomes guests at our Estate with old, gnarly vines. Phil alongside Viticulturist Devin Methven talk about the work that was done to resurrect these vines and maintain their health for a bright future. In 2015 we produced our 7th Chardonnay from this single vineyard site, Queen's Advantage.
Episode 5 is now available, visit our press page for this and more immersive experiences with CheckMate.

We welcome you back with great excitement to our Cellar Tasting Experience.  Be part of the beginning in our transitional tasting space, open daily by appointment only.  Reservations are available online via the link below and Members receive complimentary tastings for up to 5 guests.
Complimentary Shipping is available until June 31, 2020
If you require any assistance placing your order, feel free to contact us
at 250-707-2299
Information and images courtesy of the winery.