Long a favourite winery we are pleased to welcome Fairview Cellars to our #ShiptoSip campaign to encourage B.C. wine lovers to support their local wineries by ordering online for delivery right to your door!
We personally recommend the wines of Fairview and add their wines to our #FavouriteThings list for your sipping pleasure.
2016 The Bear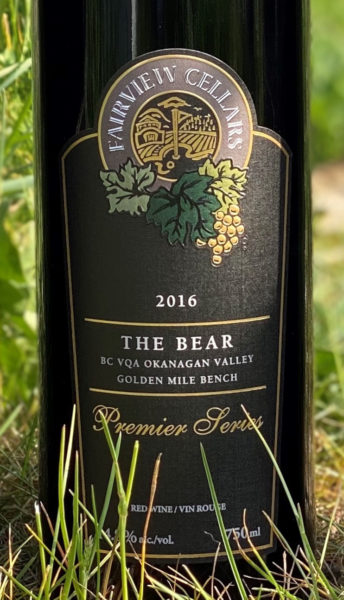 Bordeaux style blend with Cabernet Sauvignon, Merlot, Malbec and Petit Verdot. A beautiful expression of the Okanagan Valley and the full reds that can be produced here.
$45.00 online available for shipping or pickup
2017 Bucket of Blood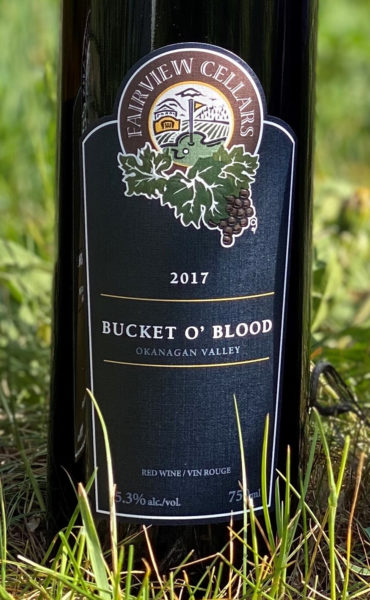 The Bucket of Blood is a blend of 80% Cabernet Franc and 20% Syrah. Named for the Saloon in the old Fairview Townsite, now known as Oliver, BC. This wine is bold and big with notes of Black Pepper and Cassis. This wine is not for the feint hearted.
$27.00 online available for shipping or pickup
2018 Cabernet Franc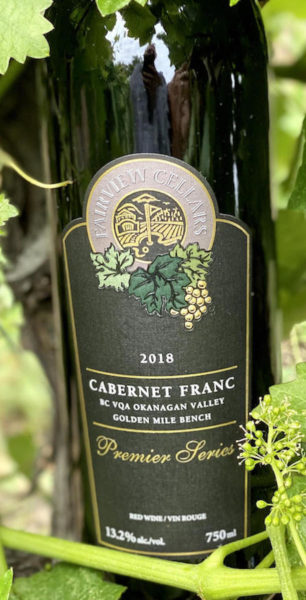 100% Cabernet Franc presents as a rich full fruit forward wine with bold lingering tannins and hints of tobacco and black fruit.
$35.00 online available for shipping or pickup
2019 Sauvignon Blanc
Beautiful crisp dry white wine with hints of pineapple and melon. Smooth mouthfeel due to the perfect amount of Semillon
$23.00 online available for shipping or pickup
2018 Pinot Noir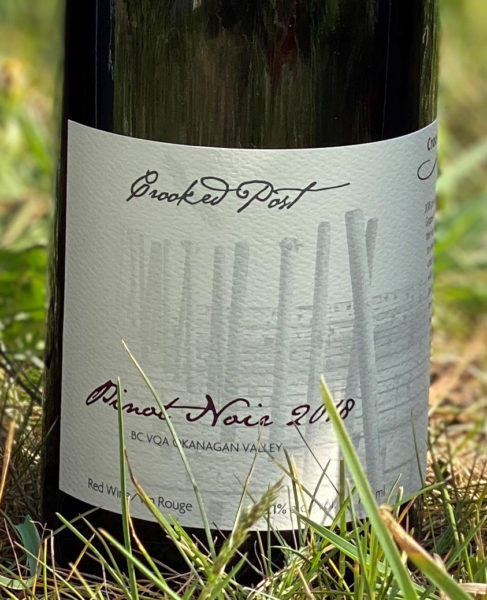 Lightly oaked, smooth Pinot Noir from our Eagle Bluff Vineyard. Notes of Cherry and Cassis with light persistent tannins.
$27.00 online available for shipping or pickup
We are open everyday from 11:00 – 5:00 for sales and tastings.
Appointments are recommended, to book please click HERE.
Tastings are $15 per person, with that you receive a beautiful Riedel Ouverture Glass with our logo etched on it to take home with you.
or
to order online please click HERE.
We are continuing our reduced shipping rate until further notice. This rate is $15 for one case, if you order multiple cases it is $10 per case.
We are very happy to be able to open and will do our very best to stay diligent to keep our staff, families and guests safe and comfortable.
Fairview Cellars
A boutique winery located on the Reed Creek alluvial Fan at the North end of the Benches of the Golden Mile. Fairview Cellars is the culmination of a life long quest of Bill Eggerts to own and operate his own winery. 
The 10 acre property located adjacent to the first green of the Fairview Mountain Golf Course was purchased by Bill in 1989. After development of the water system the vineyard was started in 1993. The first commercial vintage was produced from the 1997 crop. Half the property was planted to Cabernet Sauvignon. Cabernet Franc and Merlot were planted in equal parts to fill out the property. One row of Syrah and one row of Petit Verdot were added later, and Sauvignon Blanc was planted on a lower terraced bench close to the first green in 2007.
When Bill was shown this property he immediately began the process of purchasing the land knowing that it would be a perfect vineyard site.
Bottle shots, tasting notes and image courtesy of the winery.