Provare un po'di tutto
–
try a little of everything
Bringing the best of Italy to the table,
Tutto
– meaning 'everything' – arrives in Vancouver this summer and promises a transformative dining experience to be remembered. Centrally located in Vancouver's vibrant Yaletown neighbourhood, the refined yet casual Italian eatery is led by seasoned restaurateurs Patrick Corsi, Andrea Vescovi, Executive Chef Adam Shaughnessy and Chef de CuisineJohn Wells.
While international travel restrictions remain, Tutto transports diners through traditional flavours that indulge the palate and pay homage to Italy. Located at the corner of Homer and Smithe – at the base of the former Bulman Brothers Ltd. heritage building – the airy open-concept space expertly combines old and new, marrying modern furnishings and updated features with the building's historic architectural design. Arched lintels, coursed stone stills and exposed brick are reminiscent of the building's 1910 construction, as the decorative frieze that lines the exterior of the building adds to its distinction. An open kitchen, long oval bar, private dining space and outdoor patio, offer a variety of vantage points for patrons to take in and experience the eatery's vibrant scene.
Tutto's menu, spearheaded by Executive Chef Adam Shaughnessy and Chef de Cuisine John Wells, is composed of fresh local ingredients and profiles the dishes made famous in all provinces of Italy. A classic Italian forno is the focal point of the kitchen, where Roman style pizzas are cooked to perfection. A nod to the Italian tradition of group dining, Tutto entices patrons to gather and celebrate friends and family with dishes such as Bucatini all'Amatriciana and Bistecca Fiorentina.
"This restaurant is a result of our collective passion for exceptional food and the experience of dining," says Adam Shaughnessy, "Our aim has always been to simply offer a space in Vancouver where guests can enjoy truly well-made food while making lasting memories. We can't wait to show our guests what we have been working on."
The Tutto team upholds their culinary philosophy – The freshest foods and ingredients, together with wine, should inspire, balance and complement one another. Restaurant Director, Andrea Vescovi, has expertly hand-picked complementary varietals from all regions of Italy, British Columbia and a few notable wine regions from across the globe.
"As many of the people on our team have been in the industry for decades, it's been beyond gratifying to bring our diverse experiences and skillsets together, transforming our mutual dream into a reality," says Patrick Corsi, Operations Director. "Of course, opening during this global pandemic, has brought a few hurdles our way, but our team is resilient, and we choose to see it as an opportunity. People crave connectivity right now and that's what we offer them through Tutto."
Open for dinner Monday – Saturday from 4pm-close, please visit
tuttorestaurant.ca
for reservations or call 604 633-8868.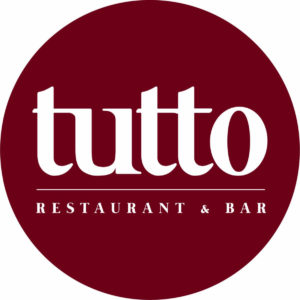 About Tutto
Situated on the corner of Smithe and Homer in Vancouver's vibrant Yaletown neighbourhood, Tutto brings a refined yet casual Italian dining experience to Vancouver. Fresh, local ingredients create transformative Italian dishes that pay homage to each of Italy's provinces, while an extensive wine selection offers an array of palette indulging varietals from Italy, British Columbia and around the world. The historic features of the four-story brick building, constructed in 1910, are complemented by modern furnishings and a contemporary aesthetic, with spacial configurations that include an open kitchen, private dining area and enclosed outdoor patio. Offerings include a la carte dining, private dining and take-out options. Provare un po'di Tutto – try a little of everything.
tuttorestaurant.ca
Hashtag: #tuttoyaletown
Media release and image provided by Marika Mousseau, Beattie Tartan.
If you would like to be featured on MyVanCity.ca please email myvancityval@

null

gmail.com.