CLUB MAYHEM Fall Pack is Coming!
Are you a Club Mayhem member? You should be, check out this amazing Fall Wine Pack! All the info you need to join is right here in our #JointheClub feature.
Here's your first look at our amazing lineup for your fall case:  the 2019 Gewurztraminer, 2019 Pinot Gris and 2019 Pinot Blanc and newly released 2018 Fortified Gewurztraminer.  We want to make sure you receive your wines, just follow this magic link to login and check your account and customize your case.
Make sure your details are current!
shipping preferences and shipping address ( ship or pickup?)
payment details
contact details
CLUB MAYHEM PERK – You get to pick the wines you'd like in your case!  You can add-on and make changes to your club pack, or go with the winemaker's choice.  And the good news is that shipping a case of 12 bottles or $200 is FREE so now is a great time to add on to your shipment and stock up for cooler weather.  Just make sure to make your choices by October 15th.
Timing not right?  You can also choose to skip a shipment at this time and start again in the spring.
PLEASE NOTE: 
Deadline to make changes to your case is October 15th . After that date you will receive the Winemakers Choice.
Credit cards will be charged October 16th
Cases will ship after October 20th
Pickup will be at the winery in OK Falls on Saturday October 19th from 11-3 pm or Wednesday October 21 11-3PM.  Other times may be arranged by appointment.
What is the Winemaker's Choice You Ask? 
This Fall we showcase three new releases
that are included in the Winemaker's choice pack.2 x 2019 Pinot Blanc
2 x 2019 Pinot Gris
1 x 2019 Gewürztraminer
1 2018 Fortified Gewürztraminer
OR customize your case with any 6 wines you like from the new releases or the wines below
(Case price will be dictated by the wines you choose)If you'd like free shipping, don't forget you can add on any of these vintages to a total of 12 or a value of $200.  You just need to have a minimum of six wines to complete your order.
2019 Sauvignon Blanc
2019 Riesling 
2018 Merlot Cabernet Franc
2018 Cabernet Franc – 2 bottle limit
2019 Rose – 2 bottle limit
Thoughts from our Winemaker…
These wines are an expression of my favorite things: crisp, bright lively fruit, good body and mouth feel and a balance of good acidity.
I enjoyed adding some time on neutral oak for some of the wines, an experiment with wild fermentation and even a little bit of foot stomping. I hope you'll enjoy them as much as I did making them
Ajay Chavan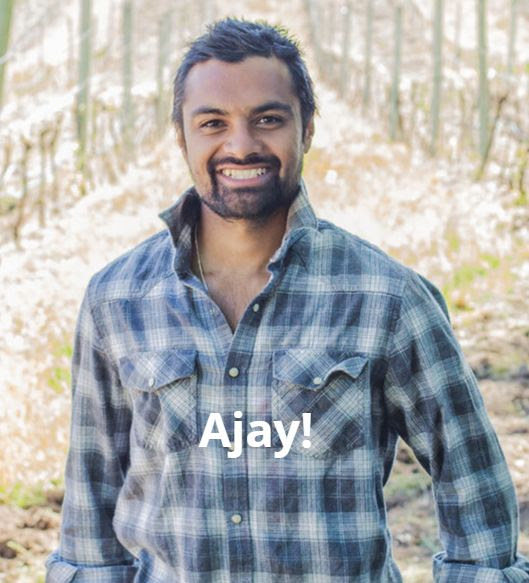 Every life well lived should have a little Mayhem!  
Any questions?  Just send me a note and I'll do my best to help out!  terry@nullmayhemwines.com
Information and image provided by the winery.