"In this series we bring you our #FavouriteThings Holiday Gift Suggestions which we personally recommend"
Give the gift of healthy, clean alkaline water this holiday season
Santevia water filters are a mindful, sustainable, welcome choice
If you were going to design the perfect thoughtful and mindful holiday gift, you'd want it to be enjoyed often and make a positive difference when used; you'd want it to be durable, sustainable and ethically made; and as a bonus, you might want to know that the company which made it gives back in positive ways.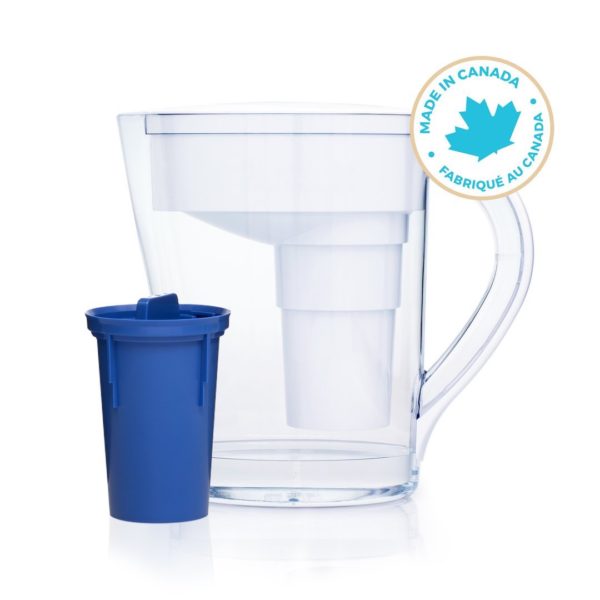 Santevia's MINA Alkaline Pitcher checks all those boxes and more. It's perfect for daily use, turning ordinary tap water into delicious, mineralized alkaline water, proven to help the body maintain optimal balance and a strong immune system. In addition, with every MINA Alkaline Pitcher purchased, Santevia donates 100 days of clean drinking water to communities living in water poverty.
Made in North America (MINA) from durable, high-quality materials, the MINA Alkaline Pitcher filters chlorine, lead, and herbicides without the plastic waste and environmental damage of bottled water shipped across long distances. Its large volume carafe and long-lasting filter make it as convenient as it is effective, and the stylish shape is a compliment for even the most contemporary décor.
The MINA Pitcher is crafted for convenience, giving you and your family a simple, easy-to-use solution for healthy water. By using an award-winning multi-stage filtration process, Santevia's MINA Pitcher creates clean, mineralized alkaline water for a busy household. Ideal for families who want a sustainable, high-quality pitcher where durability matters.
Boosts pH and alkalinity to make true alkaline water
Infuses water with calcium, magnesium and other healthy minerals
Water tastes smooth and fresh, like it's from a pristine mountain spring
Reduces chlorine, lead, herbicides and other harmful contaminants
Manufactured sustainably in Vancouver, Canada
Features an award-winning recyclable filter design
100 days of clean water donated to fight water poverty with every purchase
Santevia is a leader in bringing the benefits of true alkaline water to the home, office, or studio. The company's award-winning filtration systems boost pH and alkalinity while infusing water with calcium, magnesium and other essential minerals.
Whether bought for family, friends, or colleagues, the Santevia MINA Alkaline Pitcher is the holiday gift which shows that you want the best for their health and well-being. Learn more about Santevia's MINA Alkaline Pitcher and the company's social mission at www.santevia.com.
I received a sample water filter to facilitate this feature.
If you would like to be featured on MyVanCity.ca please connect with your pr agency or email myvancityval@nullgmail.com for full details.