With the newest lockdown keeping our contact and activities contained we are very grateful for neighbourhood gems like Fiore, Fiore Famiglia and Stable House Bistro. Both Fiore and Stable House are conveniently located in the neighbourhood of South Granville.
Just this past week a friend and I had an opportunity to indulge in some delicious dishes and yummy wines at Fiore. It was an interesting visit and a chance to check out their "marketplace" which has seen a recent re-imagining of the popular neighbourhood casual dining restaurant.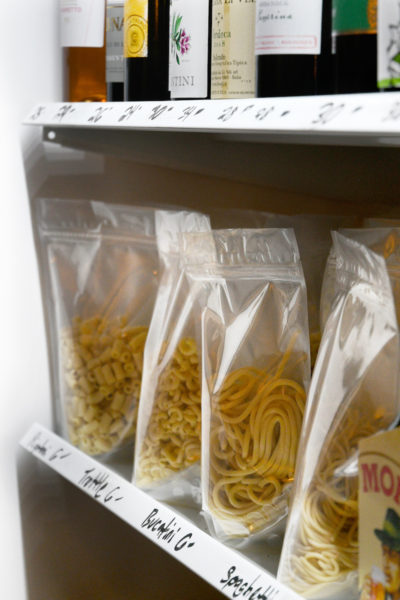 With the new normal seating has been reduced by about half with appropriately spaced tables with a few seats at the bar. This configuration has allowed Fiore to transition into a dine-in, take-out restaurant with a uniquely individual "mercato".
The mercato is a welcome addition to the neighbourhood and offers more options for those who are doing their "dining" at home. A wonderful selection of imported cheeses, charcuterie, and pasta for creating your own Fiore dining experience in the comfort of your own home. For those who are looking to roll up their sleeves you will find such items as their Focaccia breadmaking kit and make your own pizza dough.
For the wine lover there is a terrific wine selection to choose from, not surprising given that, 2019 Sommelier of the Year Matthew Landry, has personally hand picked the wines. Note: prices are equivalent to what you will find in local wine shops.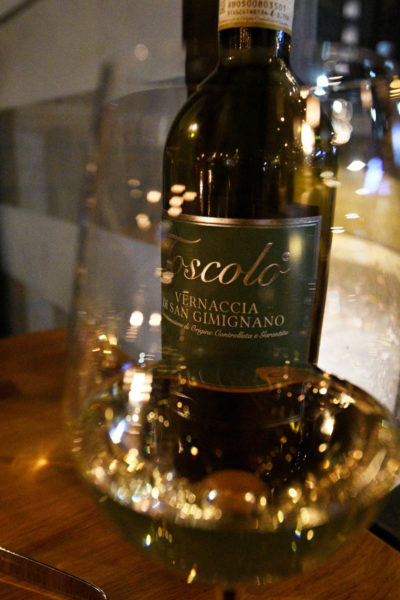 If you wish to dine-in and enjoy letting chef prepare you a tasty meal you can choose a wine from the shelf, add a $15. corkage fee and 'ecco' the perfect evening out and about in your own neighbourhood.
Did I mention how good the dishes are? The menu seems to me to be a bit of a combination of old favourites from Fiore and a few items from the Stable House menu (including one of my favourites, the liver paté)
Fiore Mercato
hand-crafted italian
food & drinks
APPETIZERS 
Antipasti (12+)
Fontina (+7)        Nduja (+5)
Piave (+6)           Speck (+6)
Pecorino (+5)       Prociutto di Parma (+6)
Bagna Cauda (14) Liver Paté (14)
Olives (7)             Foccacia (7)
Meatballs (17)       Burrata (20)
To start we enjoyed the Burrata which is always a treat of rich decadence smothered in pistou, served with toasted bread. It was to die for and perfect for sharing. Next we tucked into a healthy beet salad with fresh, crisp greens. Again, a generous serving for two.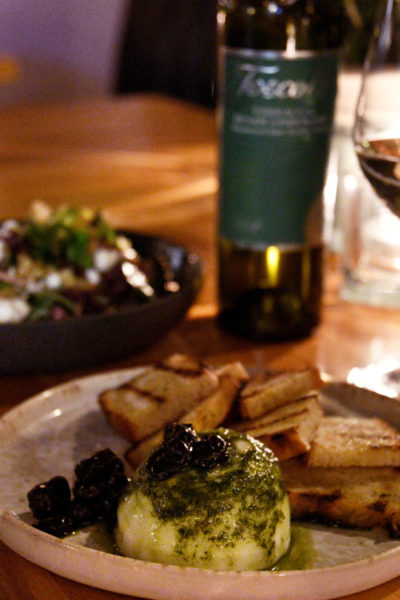 SALADS
Beet Salad (14)
Mixed Green Salad (11)
PASTAS
Rigatoni Bolognese (24)
Celery Root Spaghetti (19)
Squash Risotto (21)
Scallop Bucatini (26)
The Scallop Bucatini was absolutely fabulous. A lavish portion of grilled scallops cooked to perfection served along side a smoky carbonara style Bucatini noodles. This was my favourite main and was just incredibly delicious.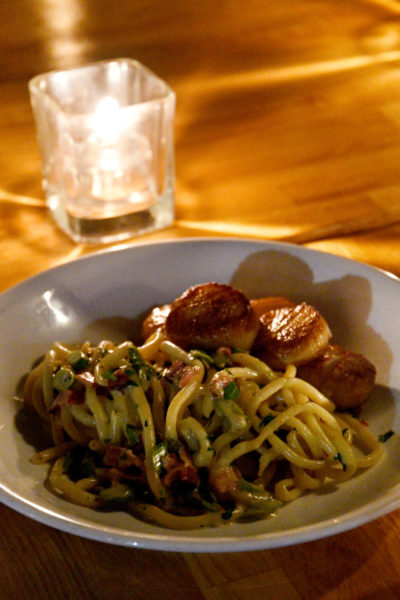 Don't forget the Meatballs! Again a more than a liberal serving topped with toasted bread for dipping into the tangy tomato sauce. Gotta love traditional, well done Italian dishes like these.
PIZZAS
Marinara (15)
Speck, Pear, Leeks, Taleggio Cheese (19)
Eggplant, Artichoke, Red Pepper, Mozzarella (16)
DOLCI
Panna Cotta (9)
Chocolate Budino (9)
Part casual trattoria, part Italian wine shop, part charming market; Fiore Mercato has it all and it's located in the heart of South Granville
Drop in Wednesdays-Sundays for a dine in experience, or grab a bottle to go enjoy at home. 
We are part restaurant, part italian bottle shop here. While there is a white, red and sparkling by the glass, we encourage you to shop around the market when you arrive and find a bottle you like. With a small 15 dollar corkage fee, it is a very economical way to enjoy a bottle of wine. 
For Take Out & Reservations, Please Call 604-558-1485
fiore restaurant
1485 West 12th Ave
(just east of Granville St)
dinner
wednesday – sunday
3-9pm
Restaurants need our support and right now it is particularly difficult for smaller, local establishments. I recommend you try Fiore either for dine-in or take-out if you live or work in the South Granville neighbourhood. An unusual set of circumstances resulted in a five month closure, ironically their chef gave notice about two weeks prior to the mandated shutdown, hence the transition into a mercato which is a definite asset to our neighbourhood.
Stable House, located on 13th Avenue just west of Granville Street, is also open for dine-in and according to Landry the walk-up window has been both popular with locals as well as contributing to a steady and welcome business for the restaurant.
OUR LOCATIONS:
south granville  kitsilano (famiglia)
Visit the Fiore and Fiore Famiglia website here or use the links to their menus (above).
I received a complimentary meal and glass of wine for myself and one guest to facilitate this review. All opinions are my own. All images by @misseileensoo contributor to MyVanCity.ca