"In this series I'll share which B.C. wine pairs best with select recipes from the best chefs in B.C." 
The newly opened Qualicum Beach Café is a partnership with Eli Brennan and Chef Alan Tse of Water Street Café. Executive Chef Todd Bright and G.M. Amy Turner head the team at this laid back beach town locale. The venue is a light and airy room with plenty of windows to take in the beach views.
Qualicum Beach Café Hawaiian Pizza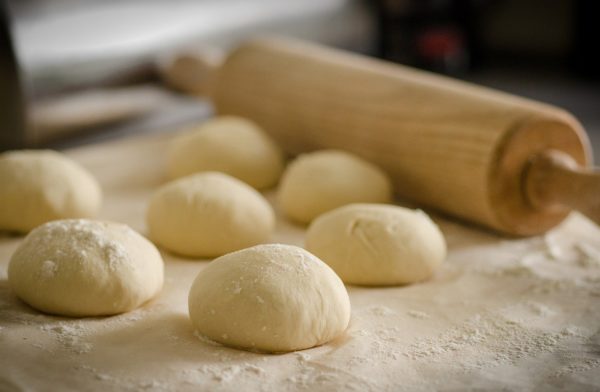 Pizza Dough
Ingredients:
461g double zero flour

13g sea salt

0.9g yeast

276g water (cold)
Preparation:
Mix wet ingredients into dry.

Let rise at room temp for a minimum of 12 hours.

Weigh out into 350g chunks and roll into tight balls. 

Place on a greased baking sheet and set in the fridge for 3 days.

Remove the dough 45 minutes before working with it.
Tomato Sauce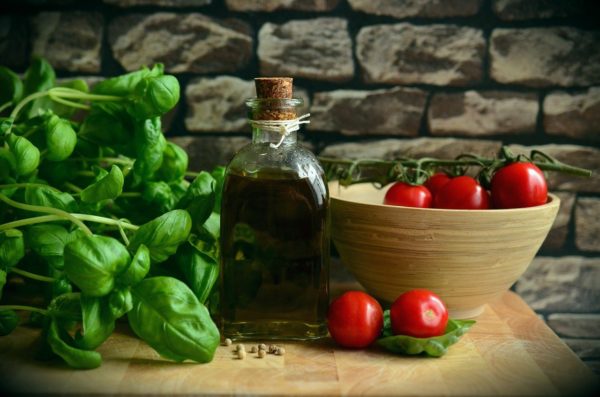 Ingredients: 
200g Roma tomatoes, blended

10g garlic, micro-planed

35g extra virgin olive oil

12 basil leaves

1 can (approx. 400g) San Marzano tinned tomatoes

Salt and pepper to taste
Preparation: 
Put the olive oil in a pot and turn on medium heat, add garlic and stir. 

Cook the garlic until soft. 

Add basil leaves. Stir well and add blitzed Roma tomatoes. 

Reduce by half on low heat then add the tin of tomatoes, cook for 5 minutes. 

Remove from heat, blitz with immersion blender, and add salt and pepper to taste.
QBC Hawaiian Pizza
Ingredients:
350g dough ball

250mL tomato sauce

50g Prosciutto di Parma

100g pineapple (Slice pineapple as thin as possible, using a meat slicer is the best way to get a consistent size. Toss in a little chili flake and sugar, let marinate for a few minutes)

250g mozzarella cheese

Arugula to finish

125mL extra virgin olive oil
Preparation:
Preheat your oven to 500F

Roll out the dough and build the pizza starting with the tomato sauce, then add half the mozzarella cheese. Add Prosciutto; add pineapple and try to build some height with the pineapple so they get caramelized; then top with the rest of the cheese.

If cooking with a stone, place pizza directly on it and cook for about 8 minutes.

If using a sheet pan, sprinkle some cornmeal on the tray to stop the pizza from sticking; it will take a little longer so check after 10 minutes.

Once the desired crispiness is achieved, remove from the oven and immediately brush the edges with olive oil; this stops the crust from getting too dry and adds a nice richness to the pizza. 

Slice into 8 pieces and transfer to a plate, top with fresh arugula.

Enjoy! 
Suggested BC wine pairing:
CedarCreek * 2019 Riesling Organic

NEW VINTAGE
Blend
100% Riesling
Tasting Notes
Lime sherbet, tangerine, and minerality. Juicy acidity that keeps you going back for another sip.
*Certified by Ecocert Canada
Production Notes
851 cases produced
Winemaker Notes
Todd began his career at the age of 17 in Australia as an apprentice at Ming Jade Restaurant under Cantonese Chef, Kevin Lowe. He travelled extensively around Europe at the age of 22 before settling into the position of Sous Chef at a high end gastropub south of Oxford, England. Upon returning to Australia, his valuable experience overseas led to a position at Vino's, the largest fine dining and multi-award winning restaurant in Queensland, Australia. In the winter of 2007, he ventured to Vancouver. His talents were immediately discovered by Wild Rice, where after one year he became Executive Chef. He took 6 months off in the summer of 2009 to broaden his appreciation for wine; he traveled to the Okanagan where he learned winemaking. Todd's menu reflects his passionate commitment to working sustainably with local ingredients while never compromising on quality and flavour. He returned to Wild Rice as executive chef, and opened their second location in New Westminster as a partner in 2010. Since then, Todd has explored vegan cooking at Envie vegan restaurant in Halifax, as well as modern Asian cuisine at Modern Asian restaurant in Ottawa. 
Todd joined the Water St Café team and in 2019 became executive chef. His most recent venture has brought him to Vancouver Island to open the group's second location – the Qualicum Beach Café. Newly opened in 2021, this is his most exciting culinary adventure yet! 
Recipe, pizza image, and Chef Todd image provided by Qualicum Beach Café. Bottle shot and tasting notes courtesy of the winery.