"In this series I'll share which B.C. wine pairs best with select recipes from the best chefs in B.C." 
Wouldn't this make a great starter, or main for that matter, on Valentine's Day? A perfect frosty weather dish is always a rich, creamy soup. This one is a winner!
Autumnal Mushroom Soup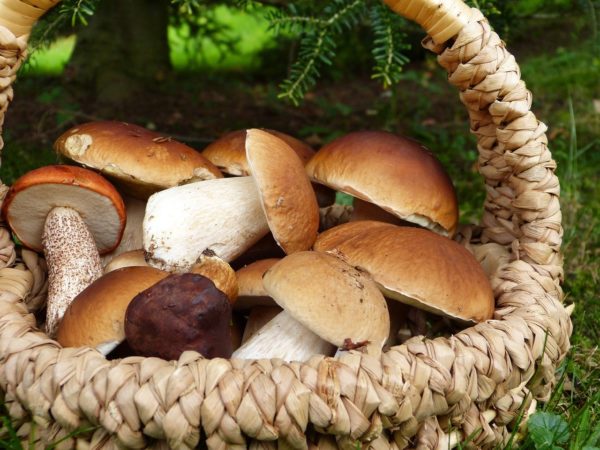 Serves 4 
7 Shallots (Sliced)
2 Cloves Garlic (Crushed)
¼ Cup Butter
100g Chanterelles
150g Cremini Mushrooms
1 Cup Unsworth Ovation
1 Cup Mushroom Stock
1 ½ Cup Whipping Cream
Method: 
Melt Butter on medium heat, add shallots & garlic and sweat for 3-5 mins.
Add the cremini and chanterelle mushrooms and cook for a further 3-5 mins.
Add Ovation, mushroom stock & cream bring to a boil and simmer or 15-20 mins.
Transfer to a blender and blend and till smooth and velvety, season to taste with salt and pepper.
Serve in bowls and garnish with truffle oil, Micro parsley and fresh cream. 
Serve with your choice of bread.
Suggested BC wine pairing:
"I would Pair this with our Sauvignette. It is a more structured white with a little texture from lees aging in neutral barriques so it holds itself well with the richness and earthiness of the soup. Of course, in island style, it has the hallmark brightness to leave your palate cleansed and ready for another spoonful."
Chris Turyk DipWSET, Marketing Director & Sommelier, Unsworth Vineyards
Unsworth 2019 Sauvignette

This unique Vancouver Island grape variety is barrel fermented in neutral French Oak. Aromas of citrus, apple, peach and subtle spice notes give way to a poised and elegant palate and long finish.
This fruit is from Sunnydale Vineyard in Saanichton. It is 3.9 Acres of Southeast facing vineyard with soils comprised of silty marine loam.
$24.26 available online minimum 12 bottles
This note from Unsworth: In the uplifting spirit of 2021 we have officially decided that it is Valentine's WEEK at Unsworth Vineyards.
The tasting room is now open Wednesday-Sunday 11-5, but this Saturday-Sunday till 6 in case you forgot your romantic weekend wine. Not to mention the special flight for the week which local fans won't want to miss. More details can be found here.
This Friday is Date Night at Unsworth Restaurant and, of course, with the big day on Sunday we have you covered. If you want a romantic night at home we are bringing back our Care Packages this Sunday only!
Recipe, bottle shot, tastings notes and feature image courtesy of the winery.