Calling on you to #StandUpforService:
Recognize BC Restaurant Workers Going Above and Beyond
Nominate those workers who deserve the kudos
The BC Restaurant and Foodservice Association (BCRFA), Sumac Ridge Estate Winery, Save-On-Foods stores, and Town Hall Brands are proud to collaborate to call on the public and industry to #StandUpforService.
Name and Celebrate
In this campaign, from March 1 to May 23 people are asked to visit BCRFA.com and share stories of colleagues, servers, cooks, friends, or businesses who are providing a welcoming and unique dining experience while following best practices to combat COVID-19.
The 12-week program recognizes excellence in all the forms that it takes in these times. The efforts of the dedicated personnel that work each day to provide a top-notch dining experience deserve to be recognized, and it is easy to make a nomination online with just a few clicks.
Each week, an outstanding restaurant worker (must be of legal drinking age) will be selected to receive a $100 Save-On-Foods gift card and a gift from Sumac Ridge Estate Winery. At the end of the 12-week promotion, four individuals will be chosen to each receive a special Sumac Ridge Estate Winery gift and a $250 gift card to Save-On-Foods. These superstar restaurant workers will also be highlighted on the BCRFA and BC Tastes Better Instagram pages (@BCRFA and @BCTastesBetter).
A Call to Action for Industry
Members of the restaurant industry are asked to help spread the word about this campaign by getting creative with their posts or download a kit here with materials for an e-blast, social media, and posters for their staff rooms.
To help build positive momentum and encouragement for restaurant workers across our province, members of the industry and the public are asked to use the hashtag #StandUpForService and tag @BCTastesBetter @sumacridgewine and @SaveOnFoods on posts. It is also important to follow these accounts to find out who are the winners each week.
Ian Tostenson, president and CEO, BC Restaurant and Foodservices Association says, "We are incredibly proud of the efforts that restaurant, foodservice and pub staff are making to ensure that restaurants are rising to the occasion in the face of the most challenging time in a century. It takes a lot of effort and diligence to be on the front line," he continues "and we want restaurant staff to know we are there to support them and encourage them."
Save-on-Foods' managing director of public affairs and corporate social responsibility Julie Dickson also shows her support to hospitality workers. "Save-On-Foods is proud of their more than 105 years of history supporting local vendors, suppliers and partners. Recent events highlight the need to help those who support our business. Standing up for Service is an opportunity to show our support and appreciation to all those impacted service workers."
For more information please visit www.bcrfa.com/stand-up-for-service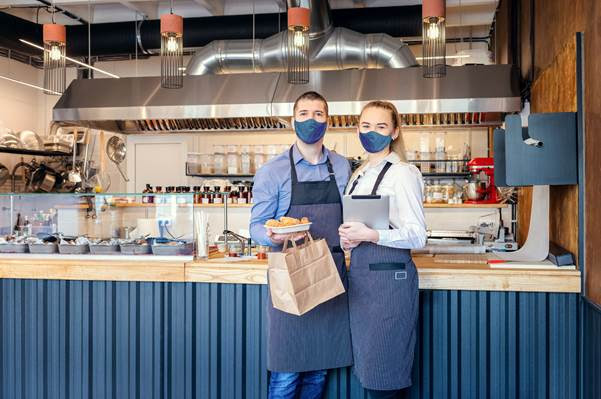 About the BC Restaurant and Food Services Association
BCRFA focuses on delivering the ingredients for success and a strong business climate for restaurant and foodservice operators: providing the tools, insights, and resources to help restaurants succeed year-round. In COVID-times, this means helping with guidance on how to operate safely, education on Public Health Orders and up-to-date information on available government funding and programs.
About Sumac Ridge Estate Winery
>Sumac Ridge Winery was the very first operating estate winery in British Columbia and was founded in the town of Summerland in the Okanagan Valley.
Paving our own path with courage and camaraderie since 1979, we built the region now known as the Okanagan Wine Valley. Forging community and founding VQA put all our brothers on the map. This belief in community is what still drives us today. Good character and quality will beat the test of time. At Sumac Ridge, we proudly make quality wines that are approachable and meant to be enjoyed and appreciated by you & loved ones. Simple & delicious: it's what we want to be known for; at the end of the day, great wine isn't about being fancy, it's about being who you are.
Sumac Ridge Estate Winery is owned and distributed by, Arterra Wines Canada with offices both in Vancouver BC and Mississauga Ont, Arterra Wines Canada operates eight wineries and over 1,700 acres of premium vineyards in Canada's wine regions.
About Save-On-Foods
Save-On-Foods is a Jim Pattison business, committed to Going the Extra Mile for customers in every community served, every day. As Western Canada's fastest-growing retailer operating 181 Save-On-Foods, PriceSmart Foods, Urban Fare, and Bulkley Valley Wholesale stores from BC to Manitoba, Save-On-Foods plans to open an additional seven stores this year. Known for its unique approach in customizing each store to best suit the needs of the neighbourhood by carrying more than 2,500 locally made products from more than 2,000 local growers and producers, the company has been innovating and putting customers first for over 100 years. Save-On-Foods, its supplier partners, team members, and generous customers have donated more than $40 million to children's hospitals and contribute $3 million in donations to food banks across Western Canada each year.
About Town Hall Brands
Town Hall Brands is a full-service agency offering graphic design, branding, and marketing services. Based in Vancouver and servicing clients from around the world, the team specializes creating and bringing consumer brands to the forefront. The company offers public relations, media relations, social media outreach, logo, branding and graphic design, website services, advertising campaigns, and marketing strategy. Town Hall Brands holds a unique niche in the world of promoting food, beverage, and hospitality clients.
Media release and images provided by Giulia Sa Barreto, Town Hall Brands.