To commemorate the new year, we're sharing some project stories and celebrating some of our clients' successes… proving that even in difficult times, determined entrepreneurs can be innovative and adaptive.
Liquor Merchants Group rebrand: Meet the boss lady
It's been an incredibly busy end of 2020 for Terroir Consulting's marketing arm. One of our most impactful projects is the social and web rebrand for the Liquor Merchants Group. Along with a few of our sub-contractors, we worked with boss lady and co-owner Leah Garras to articulate TBC Liquor Merchants (Lake Country) and Martin Street Liquor Merchants (Penticton) store brands, staging photo shoots, build a killer websites and programming TBC and Martin Street's fresh, sexy and locally-focussed social media campaigns.
Follow TBC's #lakecountrylife adventures on Instagram
Follow Martin Street's #pentictonlife adventures on Instagram

Red Bird: Vibrant new labels for retail success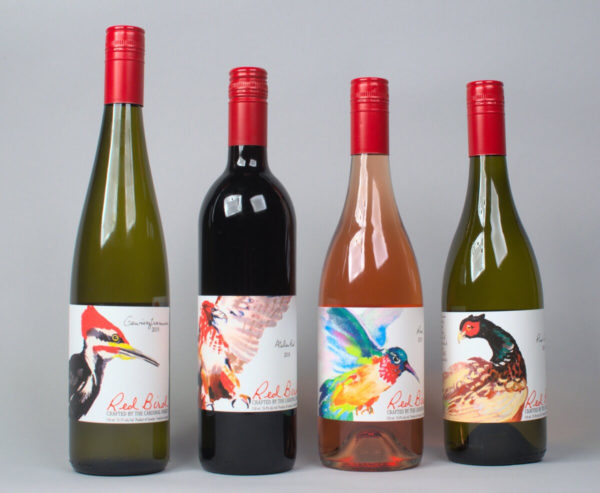 If there ever was a year to stand out on the shelves, it would be 2020. The new labels we designed for Red Bird Estate Winery could not have come at a better time, according to owners Shannon and Rémi Cardinal. The bird imagery by a local artist, with the font we created of Rémi's handwriting, has been very successful with the Kootenay market. Seeing the labels at the local art gallery's and tourist office, winery visitors have driven straight out to the Creston Valley winery, keeping them busy with their garagiste tasting room all summer.
Red Bird has also been working with Terroir Consulting's hospitality and winemaking consultants to rev up their portfolio. Watch out for the launch of their first sparkling wine series, including traditional method bubbles, and even a piquette in 2021! All with new labels, of course.
Explore the alpine wines of the Creston Valley….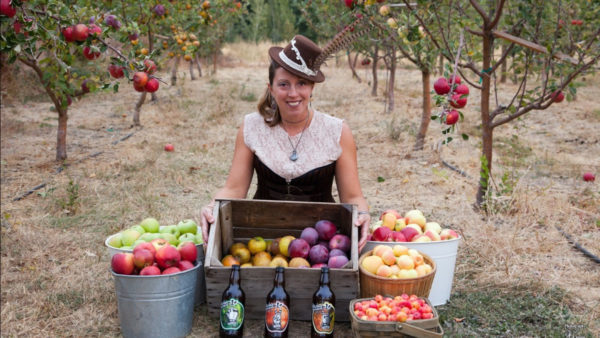 Howling Moon: Craft cider community boxes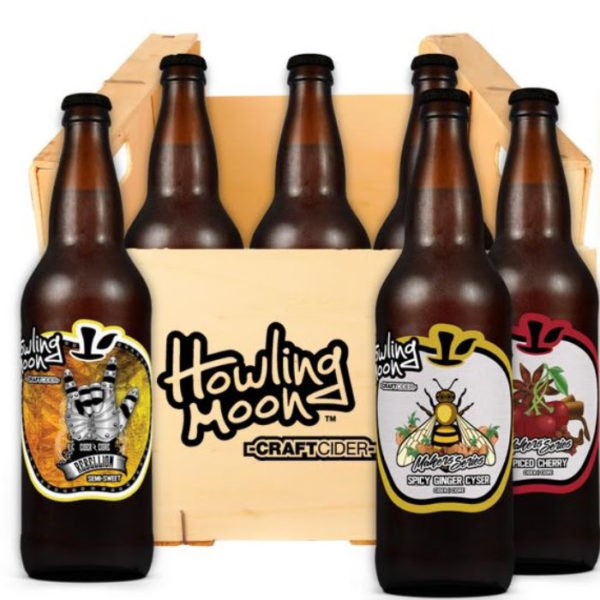 It's also been a whirlwind year for our research and development client Howling Moon Craft Cider.
After launching their direct-to-consumer program earlier this year, Kate and Nik Durisek are now offering regular community box shipments to craft cider lovers across Canada. Check out their steampunk-inspired website and order up some heritage apple cider for your friends!
Check out Howling Moon's seamless online shop for cider lovers!

SWBC: The Economic Benefits of Sustainability Certification 
It was an exciting year for Sustainable Winegrowing BC (SWBC) as they officially launched their certification program for both wineries and vineyards. Terroir Consulting has been involved in a number of projects that have supported these efforts and we are excited to see how the program evolves as the first organizations become certified in 2021!
In anticipation of launching the certification program, SWBC commissioned Terroir Consulting to study 12 wine-growing regions around the world to determine the economic benefits of becoming certified. You can read our report on the economic benefits of sustainability certification as well as view an infographic highlighting these benefits by clicking on the links.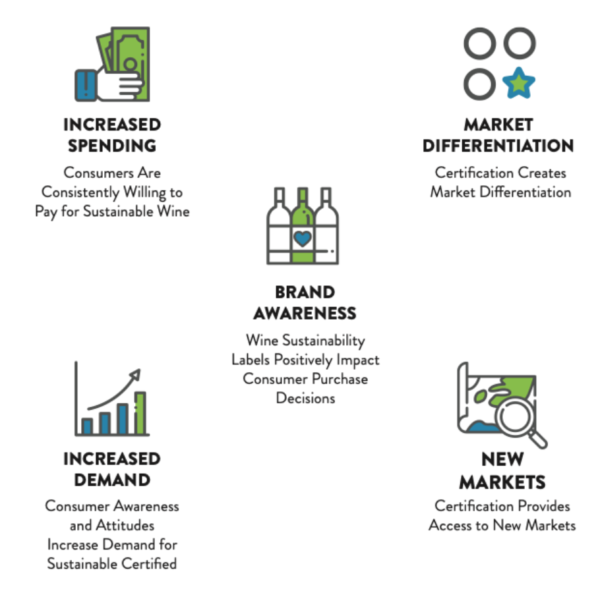 Read the Economic Impacts of Sustainability Certification Report

Sperling Vineyards Wine Club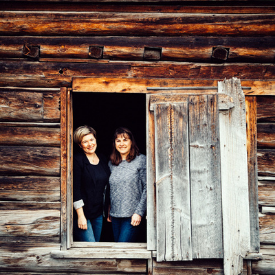 Terroir Consulting had the pleasure of partnering with the talent at Krissy Neilsen Communications to develop a wine club for Sperling Vineyards. There are two different wine club levels featuring the Sperling natural & organic wines.
The Vision Wine Club focuses on natural & organic wines, small lots, library releases & exclusive Vision Wine Club wines with 6 bottles, 3 times a year.
The Labyrinth Wine Club enables you to choose your own adventure of 12 bottles, 2 times a year with selection from each of Sperling's organic wine series.
View Sperling Vineyard's Wine Clubs!
Master Tasting Class: back to school! 
September saw the relaunch of our Master Tasting Class series, lead by the fabulous Rhys Pender, MW. Our spacious new venue in Kelowna is allowing us to sit more than 6 feet apart while savouring, chatting and learning all about wines of the world. (Our wine tasting classes are approved by the provincial health office as formal meetings.)
Our September intake was waitlisted, but there are still spots available in the winter (January-April 2021) if you would like to join us!
Learn more & register for January Master Tasting classes
Terroir Consulting
Research & Development Services
Terroir Consulting's dedicated consultants offer professional research and development services for the wine and beverage industry.
MARKET, CONSUMER & SENSORY RESEARCH
Consumer Research: market segmentation, focus groups, interviews, intercepts, ethnographies, online surveys.
Sensory Evaluation: consumer sensory preferences, sensory attribute evaluation, product sensory profiling, labels and packaging impact evaluation, portfolio analysis, thresholds of acceptable smoke taint.
Market Analysis: geographic and psychographic market analysis, export market evaluation
Trend Evaluation: customized trends reporting, attitudes and behaviours tracking, brand fit analysis
PLANNING & BUSINESS DEVELOPMENT
Strategic Planning: executive coaching, family business strategy, organizational planning, stakeholder consultation
Marketing Planning: brand planning, marketing strategy and tactics, analysis of existing brand for potential fit and path to entry
Business Planning: human resource and succession planning, organizational and productivity evaluation, merger and growth strategy
Export Planning: foreign market analysis and evaluation, export strategy, export planning, path to entry, and brand fit analysis.
BRANDING, MARKETING, & HOSPITALITY
Brand Development: branding strategy, visual identity development, beverage label design
Marketing: marketing research, marketing plan, website development, wine club set-up and development, professional industry writing
Social media: social strategy and planning, photography planning, post writing and programming, social interaction management
Distribution: direct-to-consumer system set-up, wine club development, staff training
Hospitality: professional sales training, tasting room planning, tasting room staff training
WINE PROFESSIONAL EDUCATION & INDUSTRY EVENTS
WINE ANALYSIS, WINEMAKING & VINEYARD PLANNING
Wine Analysis: professional wine quality analysis, sensory profiling, wine product development, portfolio planning
Winemaking: winemaker coaching and mentoring, process planning, just-in-time advisement
Vineyard Planning: terroir analysis, varietal recommendations, site selection, vineyard planting planning, viticulture practices coaching, sustainability planning
From garagistes and local associations, to international industry leaders, supports wine organizations to think strategically and develop towards their goals. We conduct consumer and market research, and assist our clients to compete in a changing wine world.
Talk to Darcen and Arnica about taking your wine business to the next level.
Email Terroir Consulting about Wine R & D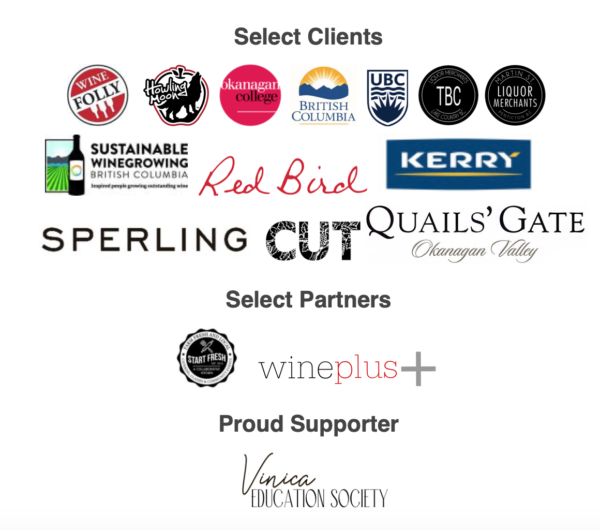 Information and images provided by Terroir Consulting.