Free Insta Q & A – Expert Advice for Troubled Times
Last week we chatted with Scott Beaton about financial assistance for wine businesses on our free Wine Community series on Instagram Live. Below we've compiled a list of government financial aid links for you, to help your business weather the storm.
Today April 10, 1pm PST on Terroir Consulting's Instagram Live, we're chatting with Dr. Nick Craddock-Henry, about how our wine region can come through this crisis. Nick is an expert in wine region resiliency, and he's got some strong advice for producers and our region as a whole, based on his research in climate, earthquake and other wine region crises.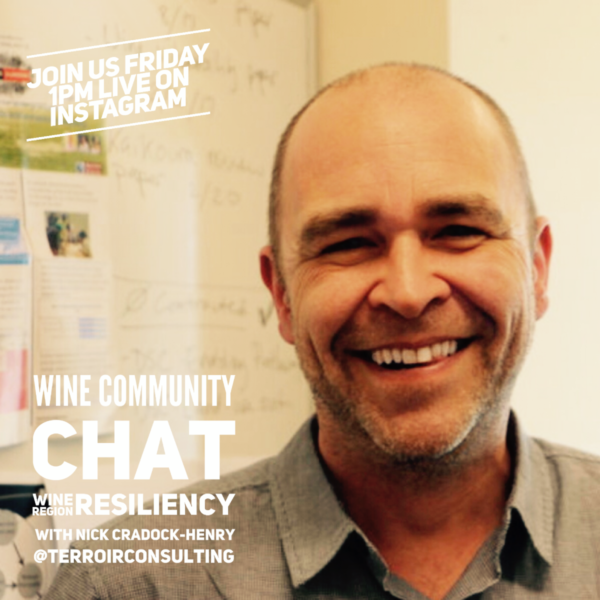 Can we innovate our way out of this crisis?
What are the must-dos for wineries to survive?
What choices should we be making now, for this COVID-19 wave and the next?
We've got so many questions for him… we hope you'll join Nick and Arnica, and ask your questions as well. The recorded chat will also be accessible on our Live feed for 24 hours.
This is the last of our planned wine community chats. However, if you have a speaker or topic you would like to hear from, please let us know!
Our wine industry is still in turbulence. But we are pulling together to survive, support each other, and maybe even come out stronger on the other side. Take care, friends, and keep your chins up. See you online!
~Arnica & Darcen
Financial Survival Tips 
Thanks so much to Scott Beaton from Grant Thornton, who joined Terroir Consulting's Arnica Rowan on Insta Live last week. Here are some of Arnica's take-aways from their financial resiliency conversation. Realize the programs are changing daily, so you should always consult the provincial and federal government websites as your best source of information.
Don't pay money you don't have to, and manage your cash flow. Right now, PST, GST, and even business taxes are being given grace periods. Note all the dates, and only pay when you need to. Call your business bank: many business loans and lines of credit are being put on hold with backing from the EDC – it doesn't hurt to ask, and that debt relief could help you get through short term hurtles.
Keep your people working with wage subsidies. For businesses with 30% loss of income, you may be able to received wage subsidies from the government for up to 75% of your staff's regular salaries. For businesses that don't qualify, there is also a 10% wage program via payroll taxes, and the Work Share program, which tops up all your employees' wages if they share a decrease in work hours. Don't miss these hugely helpful programs, if you qualify.
Access new & free money. Wondering how you are going to get rid of your wine surplus? Finance your operations, bolster sales projects… get that product online! with a Canada Emergency Business account. Also give your bank a call to apply for this $40,000 interest free loan, with $10,000 of loan forgiveness if you pay it back on time.
Take care of your own finances – and encourage your employees to do the same. Have you called your bank yet? Seriously, call your personal bank too! Take care of your personal finances and lower your own stress. Most mortgages are able to be deferred for 6 months now. BC is also offering a rental supplement. If you are self-employed, apply for the Canada Emergency Response Benefit, which supports folks with no income with $2000/month. Watch for changes in this program, as additions for low-hour workers are expected soon. Students also have access to student loan relief.
Keep great books. Even if you don't have to submit taxes right now, many of the government programs require you to remit reports, and you will be held accountable for any claims you make to the government about revenues, salaries, etc. So keep your books up to date, and fill out all the usual paperwork!
And as we said last week – think about your long game. Don't deeply discount your wine and end up deep in a brand / value problem later. Use this time to involve and plan with your staff, and come up with creative solutions. Focus on innovation, not fearful decision-making.
Book a 4 hour Strategy Session with Terroir Consulting
Laughs from the Winner of the Tasting Games
In our on-going quest for good news to share…
No wine region is safe from mockery by the Tasting Games' 2019 winner, Matthew Landry. Bored manning the takeout window while bistro's dining area is under lockdown, Matt decided to take his restaurant's revenues into his own hands – offering wine education videos in exchange for gift certificate purchases.
So far the Instagram IGTV videos have featured a dapper English Matt smoking a paper pipe and waxing on about Madeira, the sommelier in very short lederhosen and felt cap giggling about German wine labels, and even a classic impression of unsophisticated Canadian beer drinkers.
It's fantastically, barely held-together sketch work, all devoted to Matt's beloved Stablehouse Bistro in Vancouver, Canada. Keep us laughing, Matt!
Our Research & Development Services
Terroir Consulting's dedicated consultants offer professional research and development services for the wine and beverage industry.
MARKET, CONSUMER & SENSORY RESEARCH
Consumer Research: market segmentation, focus groups, interviews, intercepts, ethnographies, online surveys.
Sensory Evaluation: consumer sensory preferences, sensory attribute evaluation, product sensory profiling, labels and packaging impact evaluation, portfolio analysis, thresholds of acceptable smoke taint.
Market Analysis: geographic and psychographic market analysis, export market evaluation
Trend Evaluation: customized trends reporting, attitudes and behaviours tracking, brand fit analysis
PLANNING & BUSINESS DEVELOPMENT
Strategic Planning: executive coaching, family business strategy, organizational planning, stakeholder consultation
Marketing Planning: brand planning, marketing strategy and tactics, analysis of existing brand for potential fit and path to entry
Business Planning: human resource and succession planning, organizational and productivity evaluation, merger and growth strategy
Export Planning: foreign market analysis and evaluation, export strategy, export planning, path to entry, and brand fit analysis.
BRANDING, MARKETING, & HOSPITALITY
Brand Development: branding strategy, visual identity development, beverage label design
Marketing: marketing research, marketing plan, website development, wine club set-up and development, professional industry writing
Social media: social strategy and planning, photography planning, post writing and programming, social interaction management
Distribution: direct-to-consumer system set-up, wine club development, staff training
Hospitality: professional sales training, tasting room planning, tasting room staff training
WINE PROFESSIONAL EDUCATION & INDUSTRY EVENTS
WINE ANALYSIS, WINEMAKING & VINEYARD PLANNING
Wine Analysis: professional wine quality analysis, sensory profiling, wine product development, portfolio planning
Winemaking: winemaker coaching and mentoring, process planning, just-in-time advisement
Vineyard Planning: terroir analysis, varietal recommendations, site selection, vineyard planting planning, viticulture practices coaching, sustainability planning
From garagistes and local associations, to international industry leaders, supports wine organizations to think strategically and develop towards their goals. We conduct consumer and market research, and assist our clients to compete in a changing wine world.
Talk to Darcen and Arnica about taking your wine business to the next level.
Email Terroir Consulting about Wine R & D
Select Clients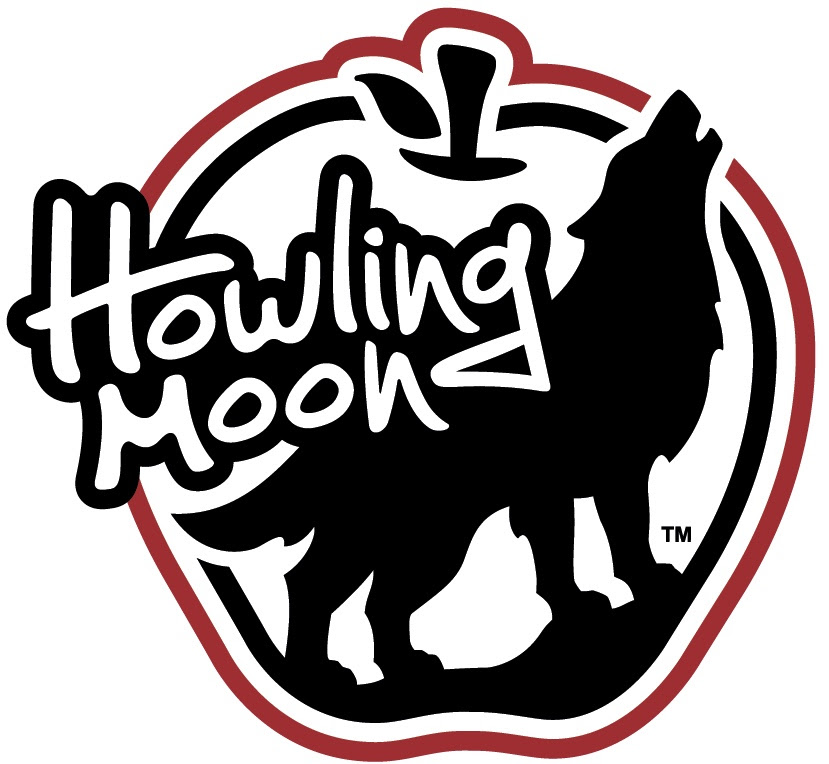 Select Partners
Information and images provided by Terroir Wine.