Support Local by Drinking Local Wine: Sensory Symposium Salon Series
Did you know there are over 30 wineries in the lower mainland and more than 30 wineries scattered across the islands? That means there are over 60 local wineries right in Vancouver's backyard! 
On February 24th, the Sensory Symposium Salon Series at VV Tapas Lounge will host two all-star panel sessions exploring the issues facing local wineries and positioning this wine as "local" in the minds of Vancouver wine consumers. Throughout the evening, 8 different local wines will be sampled so the attendees can taste the unique terroir and award-winning flavours as the panelists speak to these issues. 
The two panels will feature a speaker and wines from Unsworth Vineyards, Blue Grouse Estate Winery, Kutatás Wines, and Averill Creek Vineyard. The panels will also include the following 6 speakers that are among the top in their fields:
Matthew Landry

: B.C.'s top Sommelier in 2019, winner of the B.C. Tasting Games, and wine director at the Stablehouse Bistro. 

Laura Starr

: Freelance writer, sommelier, wine editor at VITA Magazine, and Vice-Chair of the BC Hospitality Foundation.

Shawn Jones

:  Sommelier and general manager at Old Bird.

Jessica Luongo

: Director & co-founder at AmoVino Distributors Ltd.

Sean Nelson

: B.C.'s top Sommelier in 2018, sommelier at Hawksworth Restaurant Group and owner of Somm Wine Guy Consulting. 

Louise Fedyk

: Massey Wine & Spirits.
Proceeds from the event will benefit the Greater Vancouver Food Bank, which is accessed by 8,000 people every week. For every $1 donated, $3 of food can be purchased – donations can also be made directly by clicking here. 
The Sensory Symposium Salon Series is proudly sponsored by Andrew Peller Limited, EMKAO fair trade chocolate, Massey Wines & Spirits, AmoVino Wine & Spirits, Town Hall Brands, Sani-Marc, and Nuance Winery Supplies.
Tickets are on sale for $99 at: https://www.silkandcoupe.com/events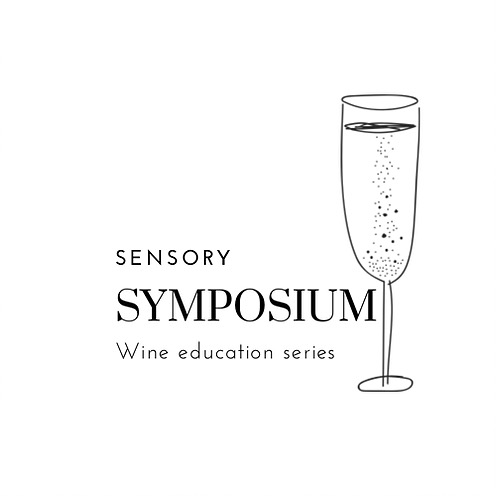 About the Sensory Symposium Salon Series
The Sensory Symposium is a collaborative effort of SILK + COUPE, Terroir Consulting, and Sirocco Food + Wine Consulting. The concept came out of a desire to organize an educational event that explores the sensory experience of wine through trending industry topics. 
Get Social
Instagram #SensorySymposium @SensorySymposium
Facebook: https://www.facebook.com/events/2672625146294642/  
Organizers
Laura Milnes runs the popular website, Silk & Coupe, and a national subscription-based wine club, Crushable. Darcen Esau does sensory and consumer wine research through Terroir Consulting and is also part-owner of the popular B.C. wine app, TasteAdvisor. Karine Lawrence is a sensory researcher and owner of Sirocco Consulting. 
Public Contact
Darcen@nullTerroirWine.ca
https://www.silkandcoupe.com/events
Media release provided by Darcen Esau, Terroir Consulting
[wdi_feed id="2″]