Everybody loves candy hearts for Valentine's Day, and on February 1st, Yaletown is decorating the neighbourhood with art installations of these beloved treats to encourage Vancouverites to safely explore their own city while supporting the Heart & Stroke Foundation.
To spread even more love, the candy heart art installations will be set up throughout the neighbourhood for 15 days, along with a new "Love is in the Air" umbrella installation in Bill Curtis Square. The iconic yellow umbrellas will be swapped for Valentine's themed umbrellas and pink "LOVE" balls will be in the trees for a perfectly instagramable backdrop.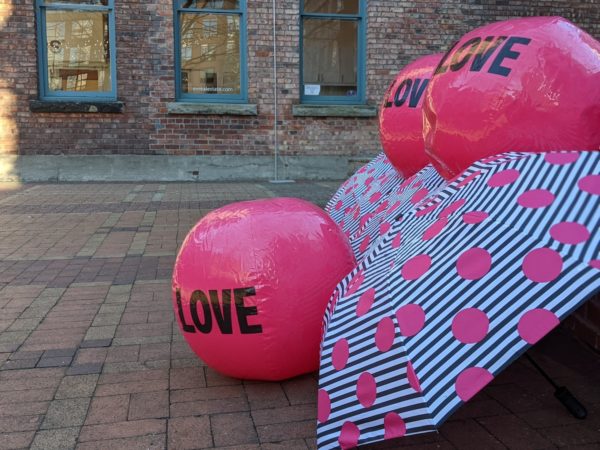 Once the installations in Yaletown are found, the person can take a selfie/picture and tag #findloveyaletown for a chance to win individual prizes as well as a collective grand prize from all participating BIAs. The installations will also include a QR code that directs the participant to exclusive offers in that neighbourhood. For every hashtag that is shared with YBIA, they will donate $1 to the Heart and Stroke Foundation. The initiative is part of a larger Love Your City campaign by Vancouver's BIAs, similar installations will be found across the city.
"With Valentine's Day around the corner, we wanted to spread some love around Yaletown and encourage Vancouverites to support their local businesses during these tough times."
"Yaletown businesses are offering great deals during the Love is in the Air campaign and there are fun art installations to check out while you're in the neighbourhood. To encourage visitors to share the love we're excited to offer a great Yaletown prize pack and raise money for the Heart and Stroke Foundation for every photo shared. We hope you'll join us in spreading love from February 1st – 15th."
Annette O'Shea, Executive Director at Yaletown BIA
Media release and image provided by Meredith Blok, Talk Shop Media