– MAY is CHARDONNAY Month –
If you ask Leslie, every month is Chardonnay month but seriously, International Chardonnay Day is Thursday, May 27. A few fun facts about Chardonnay …
​CHARDONNAY:
is the most planted white wine grape variety worldwide​
takes its name from the village of Chardonnay in the Macon region of Burgundy, France
is also the given name to 65 baby girls born in the UK in 2002
is related to the Pinot Noir grape
represents 60% of Burgundy's wine output (30% is Pinot Noir)
has its highest production in France, then the USA, then Australia
has a wide range of flavours, depending on where the grapes are grown
is adaptable to many environments​
BC is blessed with a growing environment that is very favourable to producing world-class chardonnays. There are a wide variety of styles and we would encourage you to try some local BC Chardonnays that are new to you. And of course, we always have lots of suggestions and a range of Chardonnays for you to try here at Noble Ridge. More on that below.
– In the TASTING ROOM –
We are now open daily in accordance with the BC COVID protocols and enjoying seeing both our regular, local visitors and new guests.
We strongly recommend making your reservation ahead of time, using our online booking system, available HERE.
Walk-ins are accommodated if there is room.
Noble Tastings Daily, on the hour, between 11 am – 4 pm; $10/person (waived with purchase per tasting)
As of May 21, Daily between 10 am – 5 pm.
Premium Tastings Daily, 11 pm, 1 pm, 3 pm; $25/person (waived with purchase of $50 per tasting)
Picnics Daily, as weather permits, no booking required.

The vineyard infrastructure repairs and maintenance are completed as well as the enhancement of our soils via the addition of compost. The vines have moved through bud break and are fully leafed out. Benoit and his vineyard team now turn to the "green" work.
"As we finish bottling all our wines for this year, we can now focus our attention on the vineyard. We started shoot thinning this morning and the vibe of our crew is great. We are all excited to start a new growing season!" Benoit Gauthier, Winemaker & Vineyard Manager
SUSTAINABILITY WINEGROWING BC
Benoit is leading a comprehensive Sustainability project at Noble Ridge, working with the Sustainability Winegrowing BC certification program. It is very comprehensive, covering a wide range of topics. Noble Ridge has several sustainable initiatives such as regular composting, drip irrigation, use of a grape hoe to reduce weeds and the use of geothermal and solar energy on-site. This certification process will take us to the next level and something we are all very excited about.
Stay tuned!
2019 Stony Knoll Chardonnay

92 Points!
"This wine is delicious and made in an unoaked style. It is extremely refreshing for Chardonnay which often can be rich. The generous juicy pear fruit, floral notes, and citrus lift make it refreshingly balanced. Great acidic thread through the long finish. A crowd pleaser!"
-Katherine McEachnie,
IWSC Judge (International Wine and Spirits Competition – London, UK)
| $22.99+taxes  ORDER NOW
2018 Reserve Chardonnay

89 Points!
"Clean. Wood influence is evident by vanilla and toasted coconut. Creamy mouthfeel, notable textural depth, and good acidic thread. Golden and green apple flavours as well as fennel, anise, pomelo pith."
Katherine Mceachnie,
IWSC Judge (International Wine and Spirits Competition, London, UK)
| $28.99+taxes  ORDER NOW
2018 King's Ransom Chardonnay

97 Points!
"The balance, complexity, incredibly long length, and harmonization of structural components make this one of the best Chardonnays in the Okanagan Valley!
-Katherine McEachnie,
IWSC Judge (International Wine and Spirits Competition, London, UK)
$49.99| $+taxes  ORDER NOW
– The ROUND TABLE –
Preston and his team are preparing the specially curated wines for our June shipment of The ROUND TABLE. There are a few new surprises in there – 3 wines that have never been made before. There are a few seats left at The ROUND TABLE. If you would like to join in, please contact Preston at preston@nullnobleridge.com. Also for current members, if you have any changes to make, please let us know asap.
To read all of the benefits of joining The ROUND TABLE, please go to /Wine-Club. They include the ability to purchase tickets to our Signature events early. As you will read further on, these Signature events sell out quickly. There are also some shipping perks; see next.
– SHIPPING –
Due to an ever-increasing list of new charges and increases in shipping expenses in the last 2 years, Noble Ridge has found it necessary to adjust our shipping charge policy.
COMPLIMENTARY shipping is as follows:
ROUND TABLE members – 6 bottles or more
Non-ROUND TABLE guests – 12 bottles or more
Additional customer re-directing expenses charged by our shippers to Noble Ridge will be charged to our guests.
As the current pandemic situation keeps many of our guests working from home, our shippers' additional residential delivery expenses to Noble Ridge will be paid by Noble Ridge.
While this is difficult to do, we trust that you will understand. If you do have any questions about this or any other aspect of your purchase, please contact Preston, our Director of Hospitality and Sales, at preston@nullnobleridge.com.

Pending any changes announced by our government and/or health officials, we continue to plan and work towards holding our SIGNATURE EVENTS through the 2021 season.
Our winery association, the Okanagan Falls | Skaha Lake Winery Association has moved its open house to Father's Day Weekend, June 19 – 20, 2021. Come join us as we "SIP INTO SUMMER".
Mark your calendars and save your spot now. These popular events sell out well before the event date.
SIP INTO SUMMER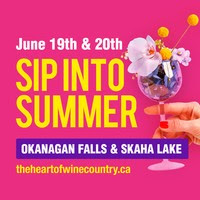 Sat., June 19 and Sun., June 20
11 am – 4 pm
At all Okanagan Falls | Skaha Lake wineries.
Booking ahead at individual wineries is recommended.
Click here for more information (www.theheartofwinecountry.ca)
VINE DINING SERIES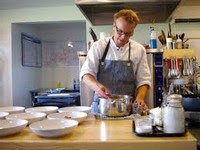 Fri., July 23 – SOLD OUT
Fri., August 13 – SOLD OUT
Sat., September 18 – a few spots still available
Join us on a culinary adventure in the vines. We will enjoy a multi-course gourmet dinner prepared by Chef Chris VanHooydonk of Backyard Farm. At this Noble Ridge signature event, we will be pouring a unique selection of wine specially curated by our in-house sommelier, Preston Radford, and Chef Chris VanHooydonk to perfectly complement each course. Enjoy an amazing meal, stroll among the vines with Owners, Jim & Leslie D'Andrea.
Tickets: $169.00 plus GST and Gratuity
*Must be legal drinking age to participate.
HARVEST WORK DAY & LUNCH
– Sat., Oct. 2 – SOLD OUT
– Sun., Oct. 3 – a few spots still available
Have you ever wanted to participate in a harvest? Here is your chance to be a part of the action! Come join Jim, Leslie, Benoit, and his vineyard staff, as we pick grapes together. Your day will also include a tour of our crush pad, barrel/tank sampling, and a sit-down, hot harvest lunch catered by Joy Road Catering, complemented by award-winning Noble Ridge Wines.
Tickets: $109.00 plus GST and Gratuity
*Must be legal drinking age to participate.
Our goal is to create premium quality wines to share and enhance memorable life experiences. That goal is framed by our BE NOBLE perspective … IN WINE AND LIFE.
We value your opinions and feedback. Please let us know if you have comments, questions, or concerns by emailing experience@nullnobleridge.com.
The Noble Ridge Team
BE SAFE. BE KIND. BE NOBLE.
Information and all images courtesy of the winery.