Vancouver's Gender-Inclusive Youth Roller Derby Team Has
Nowhere to Roll
Vancouver Junior Roller Derby hosts an on-wheels rally at
10 am on September 6th at Concord Community Park
Participating in a team sport as a child is an invaluable experience, offering kids everything from developing physical confidence and cooperation skills to a sense of belonging and connectedness. But what if a child feels like they don't fit on most teams that are separated along traditional 'boy or girl' gender lines?
Vancouver Junior Roller Derby (VJRD) is Vancouver's only junior roller derby team and one of only two junior teams in the entire BC Lower Mainland—it's also gender-inclusive. Since 2013, its 50+ skaters ranging in age from 6 to 18 have enjoyed weekly practices in the Mount Pleasant Community Centre gymnasium. However, on August 9th, the team's Executive Board received notice that the Centre's Association Board "has done a review of all programs and rental activities in the gym and has placed a hold on Inline Skating and Roller Derby due to the wear and tear of these sports on the gym floor." This has left the team with nowhere to learn, practice or play. The Community Centre staff are seeking alternative venues but even they have had little to no luck in finding available and/or appropriate space.
Roller derby is a fiercely proud sport that has historically welcomed outsiders, notably queer, transgender, and other gender non-conforming skaters. In addition, junior derby is one of the few youth sports with no mutually exclusive 'girls' and/or 'boys' teams. As such, it attracts a strong proportion of youth whose identities fall outside these two choices. But with no permanent space, the children in VJRD can no longer enjoy a sport that celebrates them for who they are.
Access to practice space has long been an issue for the VJRD, and the club has fruitlessly scoured the city of Vancouver and beyond, seeking a permanent venue as they vie with more traditional sports like basketball and floor hockey for scarce gym time.
"Even if there was availability, there's a false perception that quad roller skates wear down gym floors faster than other sports," explains VJRD Vice-Chair Andrea Tanaka. "In the past 8 years skating at Mount Pleasant there has never been an issue – it's surprising and disappointing to have it come up like this after all this time, especially since we have been off-skates since March 2020," she added.
This Labour Day, the VJRD will be holding an on-skates rally to build public support for a dedicated wheel sports facility in Vancouver. Board members, parents, coaches and skaters will be available for media interviews about why this "fringe" sport matters more than many people may appreciate.
What: Nowhere to Roll, a on-wheels rally that involves skating demos, snacks, and a whole lot of fun.
When: Monday, September 6th at 10 am at Concord Community Park, 50 Pacific Boulevard, Vancouver BC.
Who: Vancouver Junior Roller Derby, friends, families and community supporters
Why: A community event to help the VJRD get a permanent space to skate.
How: Attendance is free and open to the public.
"Until now, every time we reached out to a city Councillor or Park Board member for help, we have basically just been bounced around, with no firm results or commitment," says VJRD Board Chair Madeleine Shaw. "Our needs are about far more than just a few dozen kids being able to roller skate. A lot of our skaters don't feel welcome in traditional sports. A big part of that is about gender, but also the fact that we don't impose tryouts and are more than happy to teach kids to skate at any age," she adds.
The club membership has been capped at 50 due to space constraints, but it has a growing waitlist, with over 60 requests to join in the last few months alone. VJRD skaters are anxious to get back to practice with the team they love. "But if they can't play derby, many of them are basically dropping out of team sports altogether. We want to keep these kids in the game," Shaw notes.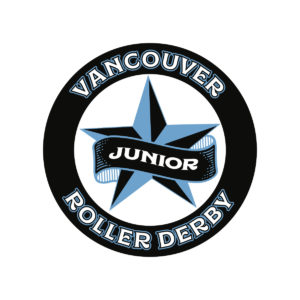 About Vancouver Junior Roller Derby (VJRD)
Vancouver Junior Roller Derby is the home of youth roller derby in the Metro Vancouver area. Since 2013, its 50+ skaters ranging in age from 6 to 18 across all skill levels have enjoyed weekly practices in the Mount Pleasant Community Centre gymnasium.
For more information, visit www.vjrd.ca.
Media release provided by Madeleine Shaw, Vancouver Junior Roller Derby.