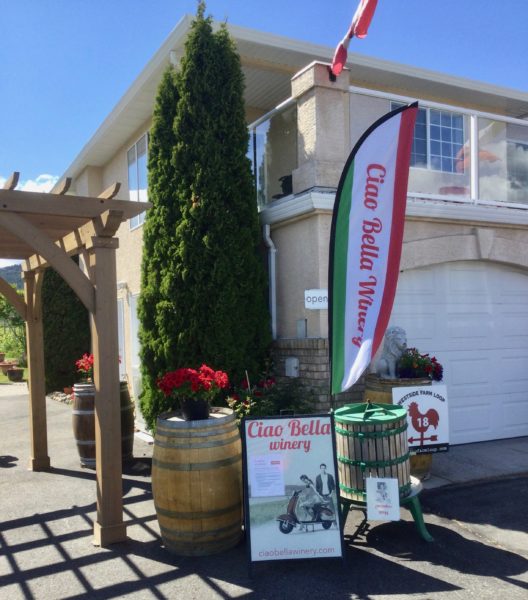 Have you ever experienced meeting someone for the very first time and taken an instant shine to them?  When you just know that they are good, down-to-earth great people?  That is what happened when I finally dropped into Summerland's Ciao Bella.
This is a small winery that is run by the Fiume family, Roberto and his wife Sharon and their children Antonio and Olivia.
The family has a great history and part of it is reflected on their labels, which show photos of Roberto's grandparents back in their home of Naples Italy.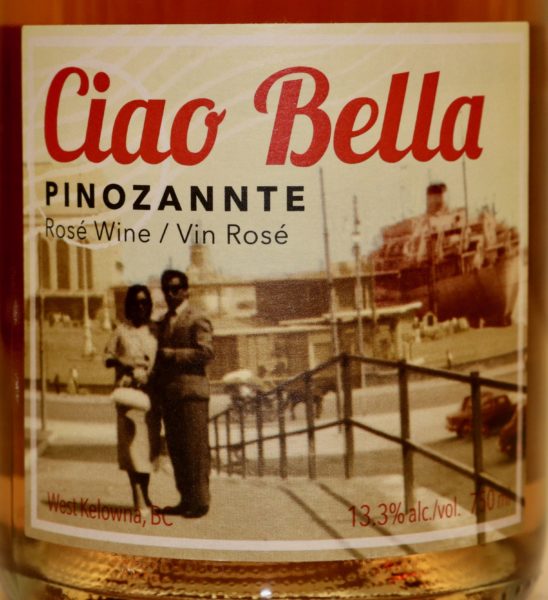 The Italian heritage is shown in the names of their wines, Pinot Grigio rather than Pinot Gris and Pinot Nero instead of Pinot Noir.  Their sparkling wine, Pinozannte is a nod to Prosecco though made from predominantly Pinot Gris with a touch of Pinot Noir.
In a previous life, he was Robert, an insurance broker and partner in Capri Insurance Agencies.  In this capacity, he provided insurance to many Okanagan wineries, so he was well known in the community before launching his own winery.
Part of the secret to their impressive wines lies in the iron-rich volcanic soil.  (Ask to see the melon-sized volcanic bombs they have dug up in the vineyard.)
Currently, they offer only four wines, which are all very reasonably priced and over-deliver.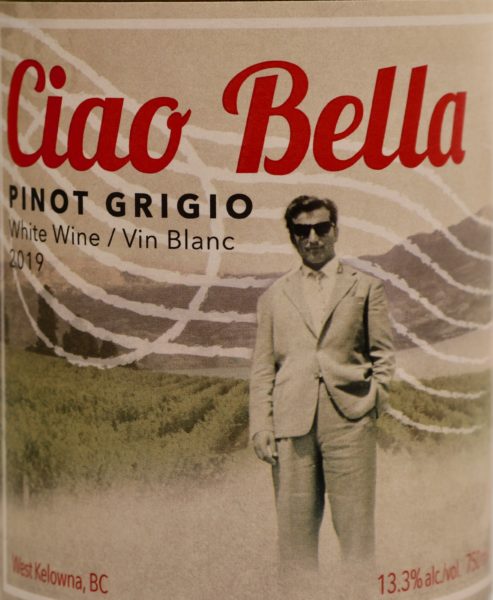 2019 Pinot Grigio
$21.95
Straw coloured with medium-minus intensity.  The nose is interwoven with aromas of yellow apple, citrus, honeysuckle, pear, and a hint of nectarine.  Very good balance with good mouthfeel.  Dry on the palate yet packed with ripe fruit that reflects the nose with some added minerality, and a touch of baking spice followed by a medium-long finish.  A somewhat unusual wine in that it is dry, but in no way lean or austere.  Rather the fruit is concentrated and results in a rather elegant wine.  Serve with roasted chicken, seafood, risotto, or Piave Stravecchio cheese (similar to good quality aged Parmesan).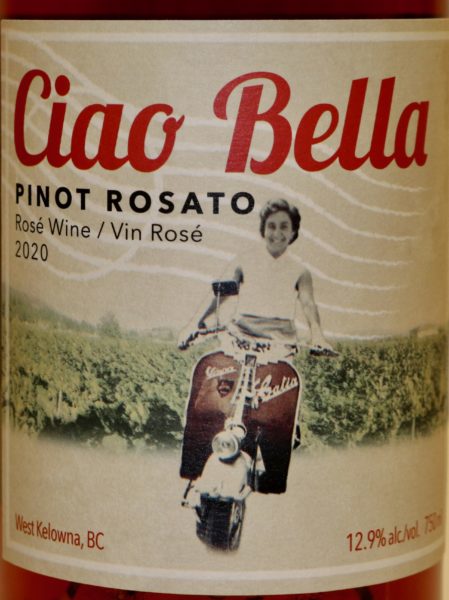 2018 Rosé (Pinot Noir)
$24.95
Burnt orange colour with medium intensity.  This is no wimpy rosé by any means.  Watermelon, strawberry, cherry, grapefruit pith, rhubarb, banana, and a hint of cranberry on the nose.  Well balanced with a creamy texture.  There is a depth of flavour on the palate with the flavours mirroring the nose along with black tea, raspberry, earth, and leather notes.  A medium-long finish with lingering strawberry, watermelon, and a cranberry-like dryness.   Robust enough to pair well with a wide range of foods, though I'd suggest a charcuterie board.
2019 Pinot Nero (Pinot Noir)
$28.95
I stuck my nose in the glass and said, "Wow!".  Clearly a pinot with a nod to Burgundy.  Garnet/cherry red with medium-deep intensity.  On the nose, this powerhouse sings with everything Pinot – blackberry, black cherry, black tea, sweet spice, floral, plum, forest floor, game, cigar box and more.  Well balanced.  Packed with classic pinot flavour on the palate followed by a long finish with lingering flavours of earth, leather, and dried fruit.
If you are fortunate enough to meet Roberto when you visit, ask him about his 1977 Alfa Romeo Spider and his vintage Vespa.
You can find them at 3252 Glencoe Road in West Kelowna, BC, V4T 1M2
Or visit their website to order www.ciaobellawinery.com or call them at 778-754-3443 to find out if their wines are available in your area.
(All photos – Sam Hauck)