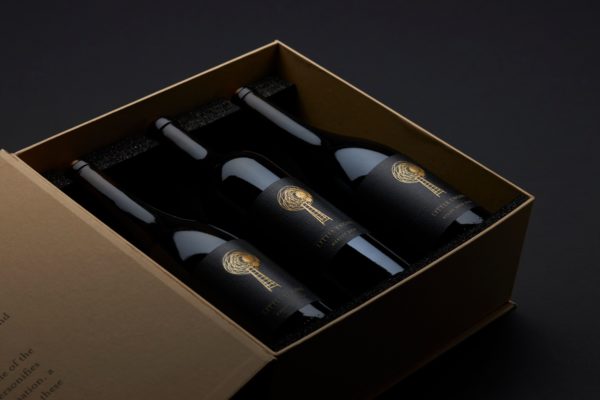 It is the little things that matter and that is one of the reasons the wines from Naramata's Little Engine Winery stand out.  I have been a fan ever since my first visit and several bottles still grace my cellar.
Little Engine, nestled away on Penticton's Naramata Road, opened in 2016 and made a big impression right off the mark.  Yes, their wines are more expensive than many others, but the quality is there.  They have really zeroed in on their viticulture and know just what grows best and where.  This is why the terroir shines through in all their wines.
Little Engine is run by Steve and Nicole French.  They were most fortunate to snag winemaker Scott Robinson who has shared their passion and vision and knows how to create these amazing wines.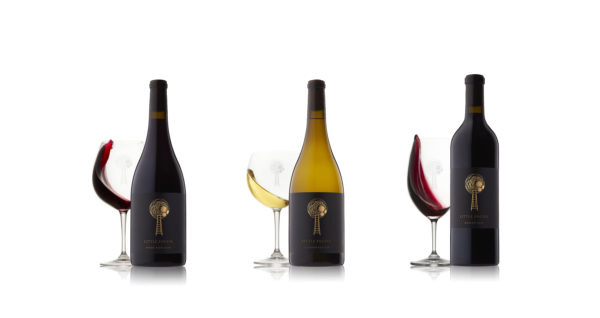 Little things. Take their chardonnay for example.  This wine knocked my socks off the first time I tried it.  It shows richness and complexity.  So just how does one create a wine that hits so many notes?  Well, first you need to start with top quality grapes from an excellent location.  Next, make successive passes through the vineyard, and pick only the grapes that have achieved just the right degree of ripeness and leave the rest for a little more 'hang time'.   Then, treat each container (barrel, vat, etc.) individually.  That can mean several different treatments such as allowing for some whole cluster pressing, giving the juice a little skin contact, but not too much.  Employ a variety of yeasts to bring out the different aroma and flavour nuances.  Likewise, use a variety of different French oak barrels, some new and some older (so as not to over-oak the wine), keeping the wine cool to allow for a long gentle fermentation, allowing some barrels to undergo malolactic fermentation and leave others to keep their fresh fruity character.  Stirring the lees while the wine is still in barrels gives the wines a beautiful creamy texture.  The fun begins when the winemaker tastes all these many different wines to create the final blend.  With so many options, this is why winemaking is both an art and a science.
Truly, it is all the little time-consuming details that can really make a difference.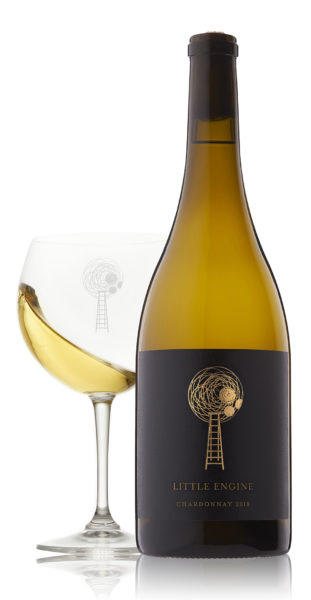 2018 Gold Chardonnay
$55.00
640 cases
Wow!  One of BC's best.
Golden yellow colour with medium-light intensity.  The nose is rich, layered, and complex with aromas of lemon, peach, mandarin orange, melon, a hint of apple, honey, butter, and well-integrated toasty oak.  Very well balanced and full-bodied with an inviting creamy texture.  The flavours echo the nose with pear, citrus, and honey lingering on the finish.  Delicious on its own but with sufficient acidity to make it a great choice to pair with a wide range of foods from fish, seafood, poultry, creamy pastas, or your favourite cheese.
What stands out for me with this wine, besides the excellent fruit, is the harmonious intersection of oak and fruit.  Robinson has really hit the sweet spot here.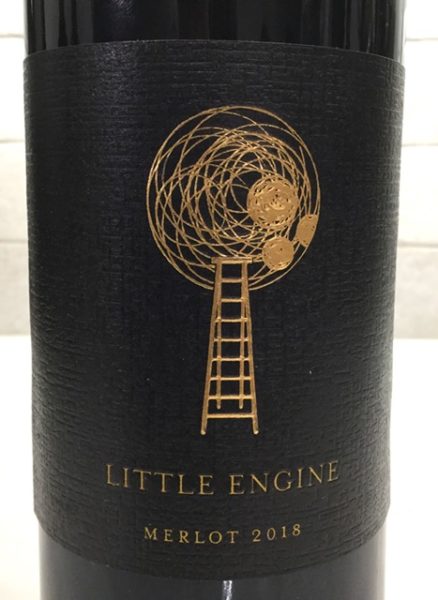 2018 Gold Merlot
$55.00
575 cases
Low cropping levels have resulted in high fruit concentration.  The grapes are cold-soaked for 6-7 days before fermentation.  Towards the end of fermentation, the temperature is allowed to gradually rise to ensure good phenolic extraction.  Sixteen months of ageing in French oak before being blended and bottled.  The wine is neither fined or filtered. This vintage will benefit greatly from another eight to ten years in the cellar.
Impressive.
Garnet red with medium-deep intensity.  The nose is jam-packed with fruit – cherry, blackberry, boysenberry, blueberry, raspberry, black currant, plum, followed by chocolate, earth, and vanilla.  Very good balance with slightly grippy tannins, which necessitates decanting.  Fruit forward on the palate.  A medium-long finish.  This fruit bomb will pay dividends with further cellaring.  Buy several and put them away for a few years.  You'll thank me later.
While a bit young right now, with decanting it shows beautifully.  I can't wait to try it again after a few more years in the cellar.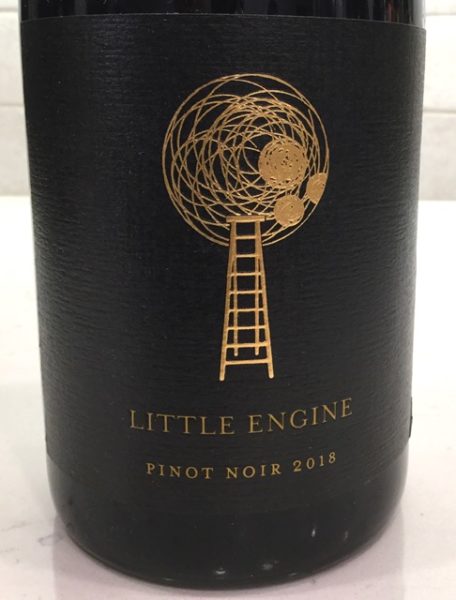 2018 Gold Pinot Noir
$62.00
729 cases
Made from estate-grown grapes (clones 115, 667 and 777).    Low cropping at only 2 tons per acre.  The grapes enjoyed a week-long cold soak prior to fermentation.  The wine then spent 15 months of barrel aging in 73% new French oak, with the remaining wine in second-fill barrels to ensure it isn't over-oaked.  It is unfined and unfiltered.   Excellent right now but will undoubtedly improve with another five to eight years.
Love it!  In the top tier of BC Pinot Noir.
Garnet red with medium-plus intensity.   A symphony of aromas on the nose including dark cherry, blackberry, vanilla, black tea, cinnamon, plum, rose petal, game, toasted oak, and leather. Very well balanced with supple, smooth tannins.  The flavours reflect the palate along with notes of chocolate.  Flavours linger on the finish.  This is impressive for a relatively young red.  Delightfully fresh and fruit-forward right now, but will cellar very nicely if you can hang on for a few more years.  Perfect with duck confit.
I love this style of Pinot.  Absolutely delicious!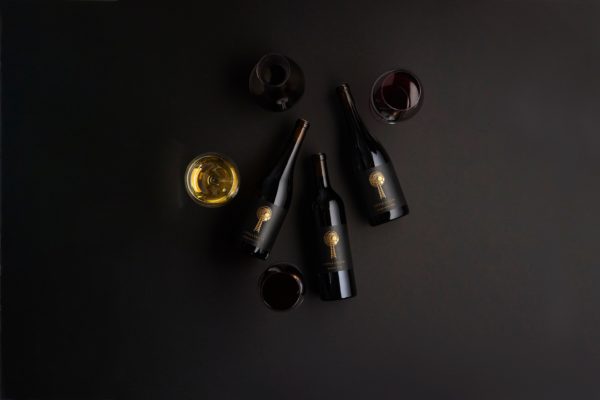 Little Engine, little steps, and attention to detail.  Each one of these steps ensures just a little different nuance that makes the final blend rich with complexity.
The new Gold series black label was introduced for the 2018 vintage.  Some have described it as classy, sexy, and reminiscent of a 'little black dress'.  Give them a try and be prepared to fall in love.
Bottle shots, Sam Hauck; images courtesy of the winery.