Vancouver celebrates the many faces of French gastronomy Oct 14-22, 2021 as part of global event
Food festivals are scarce these days and if happening, do not allow the conviviality of a meal, the kind we know, this social time we long for in a non-pandemic era. The 6th edition of Goût de/Good France is taking place October 14-22, 2021 with the aim, this year more than ever, to highlight the expertise and convictions of these women and men that offer French food in Vancouver, from haute cuisine to pandemic-triggered locales.
From iconic names to self-made artisans
The city embodies the variety of French cuisine with a cadre of iconic names to the multitude of stories behind the restaurants, bakeries, pastry shops, specialty stores or cooking schools, highlighting the spell this art and this cuisine cast on those impassioned.
One could start with Chef Michel Jacob from Le Crocodile and Chef Jean-Francis Quaglia from Provence Marinaside who both have been purveyors of France's art de la table for decades. They both recently received a recognition by the French government : respectively Officer and Knight of the Order of Agricultural Merit. This recognition is behind Provence Marinaside's current menu dubbed "Chevalier" (Knight) which will be served during Good France this month as the restaurant participates once again this year.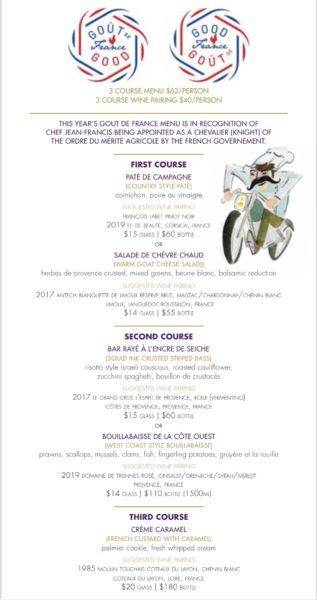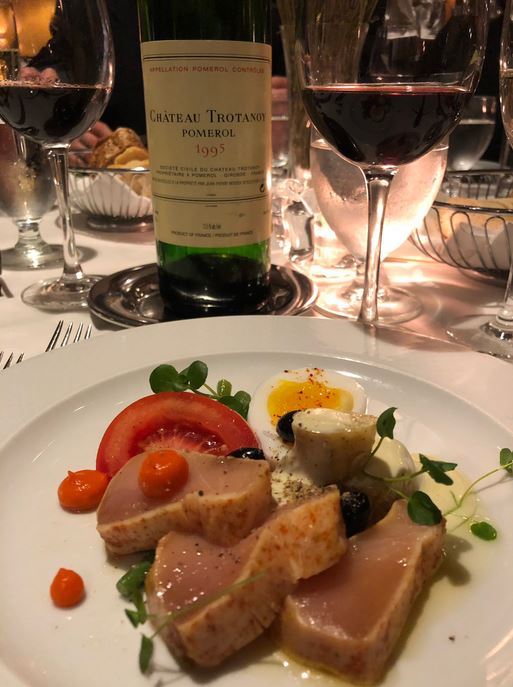 But France's gastronomy is not always only made of cooking resumes as straight as baguettes. Such is the famous case of Betty Hung who went from graphic designer to now owner of Beaucoup Bakery, where her food blog and baking at home lead her, after a dollop of training at prestigious École Gastronomique Bellouet Conseil in Paris. Maybe lesser known, is the case of Rémi Ho who fell into the cooking pot, as famous French cartoon figure Asterix says to explain his dispositions. Rémi took a summer job at Tapenade restaurant in Steveston once and now owns his standalone bakery store, Rémi Patisserie, celebrating one year on October 8. It is a similar trajectory for Kevin Ao, founder of online bakery Le Bon Moment. He boldly says that he "simply tasted treats by greats chefs around the world along (his career) as a cook and that was enough as a training". He also explains that his business idea was birthed during the lockdown.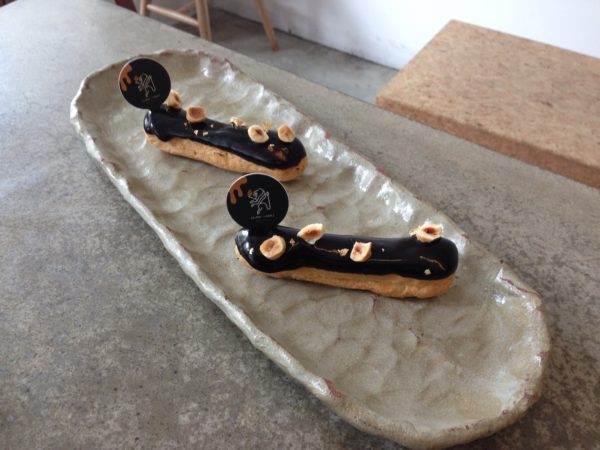 Embracing local tastes
One distinctive traits of newcomers to the French food board is the demonstration of their range embracing local tastes. They feed from their roots, they use their French techniques and savoir-faire while at the same time catering to Vancouver's preferences. And so were born items like salted-yolk financiers (Rémi patisserie), matcha-lava canelés (Little Flower company), mocha puffs (Origo Club), ham & cheese pain roulé (Merci Boulangerie), or Vietnamese egg éclairs (Butter-Mere), while still sampling as authentic-as-France in their textures.
Each of them significantly contributes to the field of French food and France's culinary heritage and values ; and it is hoped that as many people as possible will take the Good France event opportunity to savor UNESCO's Intangible Cultural Heritage of Humanity List's Gastronomic Meal of the French and that this distinct traditional social practice be fêted with the most joie de vivre.

The Consulate General of France in Vancouver will also arrange masterclasses, including one on the art of the "apéro"; the highly-traditional pre-dinner drinks and nibbles, with Loire Valley-specific wine pairing.
For more details on this year's participants, the Good France initiative and the list of French food providers in Vancouver and Western Canada, visit our website: https://vancouver.consulfrance.org/goodfrance2021
Good France contest for a gift-card in one French cuisine business : https://www.instagram.com/p/CUqvfhgJE0G/
Media release and images provided by Gratianne Daum, Consulat général de France à Vancouver