#GOUTDEFRANCE #GOODFRANCE : 6th edition of the global event – in Canada
Canadian chefs and food industry representatives are invited to participate
in the international Good France event to celebrate French gastronomy on April 16, 2020.
Registration before February 14.  
Over the years, Goût de/Good France has become a world- renowned gastronomic event, in 150 countries and 3,000 restaurants, celebrating French gastronomy and culinary heritage in all its forms. Canada is part of it as we share close bonds and food is no exception. 
One day only
Across the 5 continents, a "dinner à la française" will be held in several thousand restaurants, in addition to France's embassies and consulates, serving over 300,000 guests. Goût de/Good France 2020 will once again place sustainable gastronomy at the centre of this new edition.
An event that resonates in Western Canada
In 2019, 44 restaurants took part in Canada. From historical names such as Le Crocodile, to bistros and new stars like St Lawrence, the event has been an occasion for Western Canada Chefs to showcase their cuisine in a part of Canada where it is less au menu, as in the East for instance. Also proof of this appeal  is the national exposure. In 2019, one of Vancouver's most famous chefs, Ned Bell, was the guest Chef of the Embassy of France at Ottawa's dinner.
New in 2020
Cooking schools, winetasting venues, grocery stores, bakeries, cheese shops, etc. are now able to participate as they represent French gastronomy know-how, art of the table and universal values of sharing as well.
Also worth noting, this 6th edition of Goût de/Good France is marked by the 10th anniversary of the Gastronomic Meal of the French inscription on UNESCO's Intangible Cultural Heritage of Humanity list.

Registration while it's hot
Canadian restaurateurs and food industry representatives who wish to participate in the Goût de/Good France event by creating a French menu or by organizing an event showcasing French food products, must register before February 14, 2020, on Good France's website: http://goodfrance.com. They are free to adapt their dishes to their respective markets. They will have until March 15 to submit a menu proposal. The 2020 list of all participating restaurants will be posted on goodfrance.com on February 18.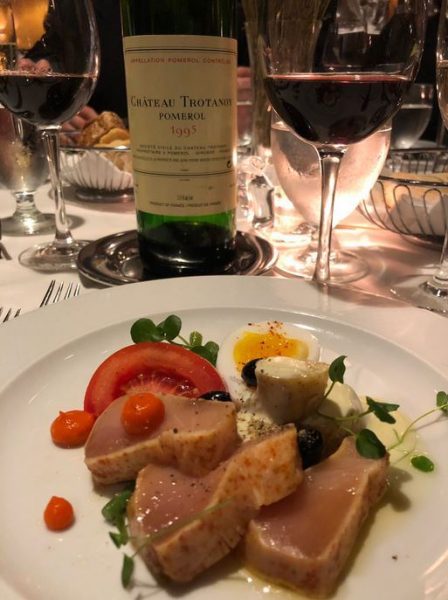 Media release and images provided by Gratianne Daum, Consulate of France in Vancouver.
[wdi_feed id="2″]