"In this series we bring you our #FavouriteThings Holiday Gift Suggestions which we personally recommend"
Welcoming Grant's Triple Wood Blended Scotch Whisky to #FavouriteThings Holiday Gift Suggestions. This award-winning 12-year-old whisky in a distinctive sleek black bottle with gold accents is bound to make a lasting impression.
Grant's Triple Wood 12 takes a creamy, fruity spirit and is aged in three barrels. Each barrel provides a distinctive layer of flavour to the final blend. Refill Bourbon barrels offer brown sugar sweetness, American oak lend subtle vanilla smoothness, and the revered sherry cask – that dials the quality up a notch, adds a sweet, spicy finish that sets Grant's Triple Wood apart. The liquid is aged for a minimum of 12 years before blending, resulting in a rich, complex, final product.
Grant's Triple Wood 12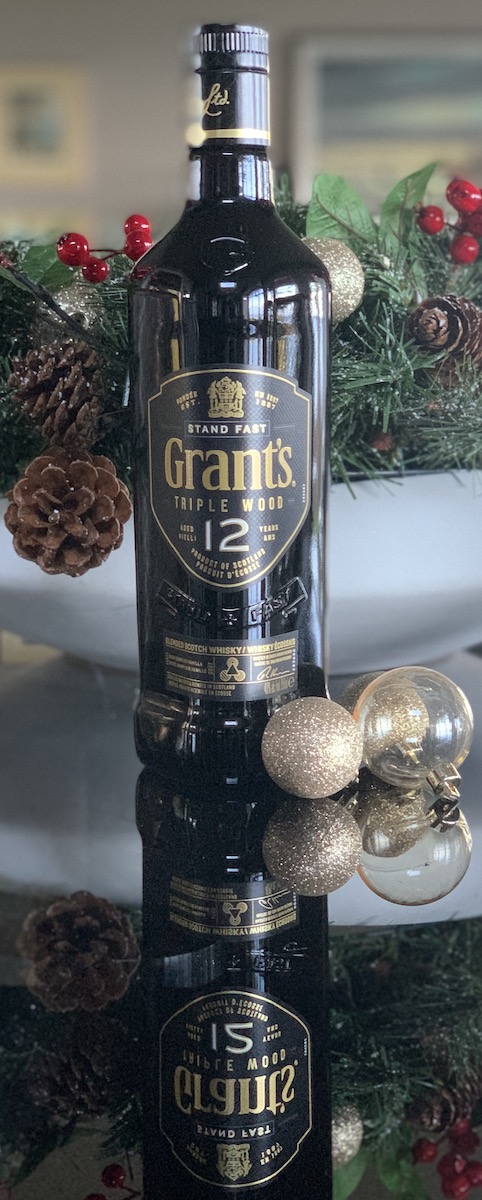 TASTING NOTES:
Aged in three distinct woods for smoother taste:
Nose: Sweet and sherry-like, with dried fruits. Subtle woody notes and malty undertones.
Taste: Vanilla, honey, and spice. All mixed together for a rich, sweet flavour. Aged grains and peated malt add depth.
Finish: Long soothing and warm, a feeling you won't want to rush.
$57.49 at Gull Liquor Store (North Vancouver)
$58.99 at Craft Cellars (Calgary)
$69.99 at Jak's (online)
LCBO (Ontario)
ABOUT GRANT'S WHISKY
Six generations of Grants have stood together through thick and thin to hold the title of Scotland's oldest continuously family-run blended whisky makers. Making Grant's is a true team effort, as it takes 198 pairs of hands to take the whisky from grain to glass. Grant's remains the only blended whisky producer to have its own Stillman (The Maker), Cooper (The Muscle), and master blender (The Master) working together in one location. Three is the magic number for Grant's Triple Wood, as three wooden barrels and three key people make this special blend truly something unique. www.grantswhisky.com Distributed by PMA Canada www.pmacanada.com
ABOUT WILLIAM GRANT & SONS
William Grant & Sons, Ltd. is an independent family-owned distiller headquartered in the United Kingdom and founded by William Grant in 1887. Today, the luxury spirits company is run by the fifth generation of his family and distills some of the world's leading brands of Scotch whisky, including the world's most awarded single malt Glenfiddich®, The Balvenie® range of handcrafted single malts, small-batch, handcrafted Hendrick's® Gin and the world's third largest.
Information and tasting notes courtesy of William Grant & Sons. Images MyVanCity. I received a complimentary bottle of Grant's Triple Wood 12 to facilitate this feature.