GLENFIDDICH IN CANADA CELEBRATES 15 YEARS OF SUPPORTING CANADIAN ARTISTS
The Glenfiddich Artists in Residence Program celebrates its 15th anniversary year in Canada with a special virtual celebration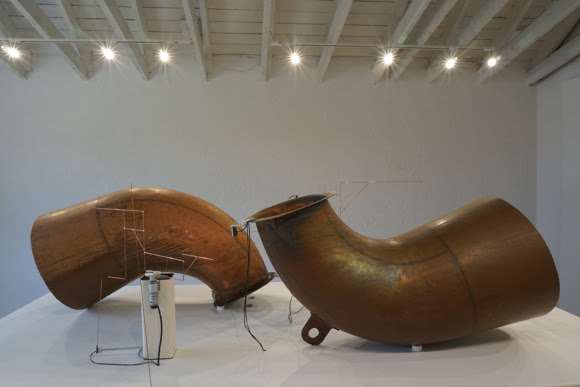 The Glenfiddich Artists in Residence program in Canada celebrates 15 years supporting Canadian artists from coast to coast with a special virtual celebration with some of Canada's top artists and special guests.The event will showcase the art of 2018 winners Christof Migone and Marla Hlady, as well as announce the winning artist for this year's prestigious prize, valued at $20,000 CAD.

A special Glenfiddich nosing and tasting of two, one-of-a-kind (and also some widely available) Glenfiddich variants will be led by Global Brand Ambassador, Straun Grant Ralph to round out the celebratory evening.
For fifteen years, the Glenfiddich Artists in Residence program in Canada has provided a winning Canadian artist the opportunity to participate in a Summer residency at the Glenfiddich Distillery in Dufftown, Scotland.  Joining other artists from around the globe, the winning artist creates a unique piece of art, drawing inspiration from the distillery surroundings of the world's most awarded single malt whisky, Glenfiddich.  All travel expenses, art supplies and room and board are included, valuing the artist prize at approximately $20,000.
For more information regarding Glenfiddich in Canada, please visit the online press room at glenfiddich.alchemystsinc.com.
ABOUT GLENFIDDICH
GLENFIDDICH® is the world's most awarded single malt Scotch whisky. Today, Glenfiddich is run by the fifth generation of the Grant-Gordon family and is one of the few remaining family-owned and operated distilleries in the world. Glenfiddich continues to be a progressive spirit in challenging malt whisky conventions while also staying true to legacy, by keeping the traditional production techniques established by founder, William Grant.  Represented by PMA Canada.www.pmacanada.com
ABOUT WILLIAM GRANT & SONS
William Grant & Sons, Ltd. is an independent family-owned distiller headquartered in the United Kingdom and founded by William Grant in 1887. Today, the luxury spirits company is run by the fifth generation of his family and distils some of the world's leading brands of Scotch whisky, including the world's favourite single malt Glenfiddich®, The Balvenie® range of handcrafted single malts and the world's third largest blended Scotch Grant's® as well as other iconic spirits brands such as Hendrick's® Gin, Sailor Jerry®, Milagro® Tequila, Tullamore D.E.W Irish Whiskey, Monkey Shoulder and, most recently, Drambuie and Hudson.  For more information, please visit www.williamgrant.com
Media release and images provided by Bethan Murray, Alchemysts Inc. Images Glenfiddich Distillery, Photo credit: William Grant & Sons. Feature image: 2008 residency winner and speaker at event, Dave Dyment, Photo credit: William Grant & Sons