WHAT'S HAPPENING
WSC presents the Poplar Grove Wine Dinner!
SAVE THE DATE!
March 10th, 2022 7:00pm
Join us as we welcome the team from Poplar Grove to the Water St. Cafe for our Winemakers Dinner Series!
We are very excited to announce that Poplar Grove Winery will kick off our Winemakers Dinner Series in 2022!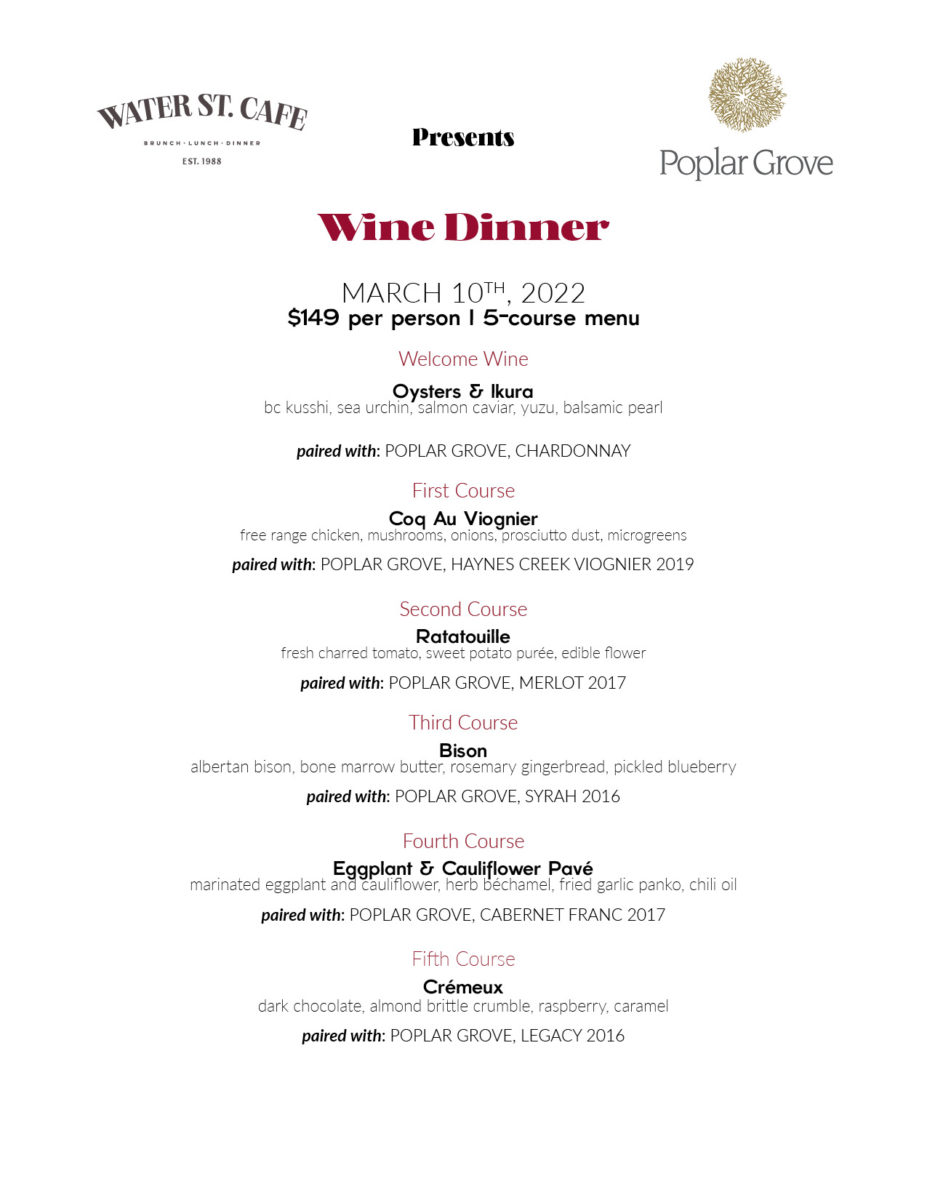 Stay tuned for more details, menus, and a link to reserve your spot.
DATE CHANGE: Due to COVID we haev moved this dinner from January 27, to March 10th, 2022
7:00pm
Information and images courtesy of the restaurant.