WATER ST. CAFE PRESENTS THE UNSWORTH WINE DINNER
Our Winemakers Dinner Series is in full swing!
Next up: Unsworth Vineyards! A Vancouver Island winery nestled in beautiful Cowichan Valley.
Tickets & Reservations are LIVE ONLINE!
November 18th at 7:00pm
$149 per person
Five Courses, Seven Wines (two bonus Welcome Wines!)
Join us for a five course dinner paired with always amazing Unsworth wines hosted by the winemakers themselves.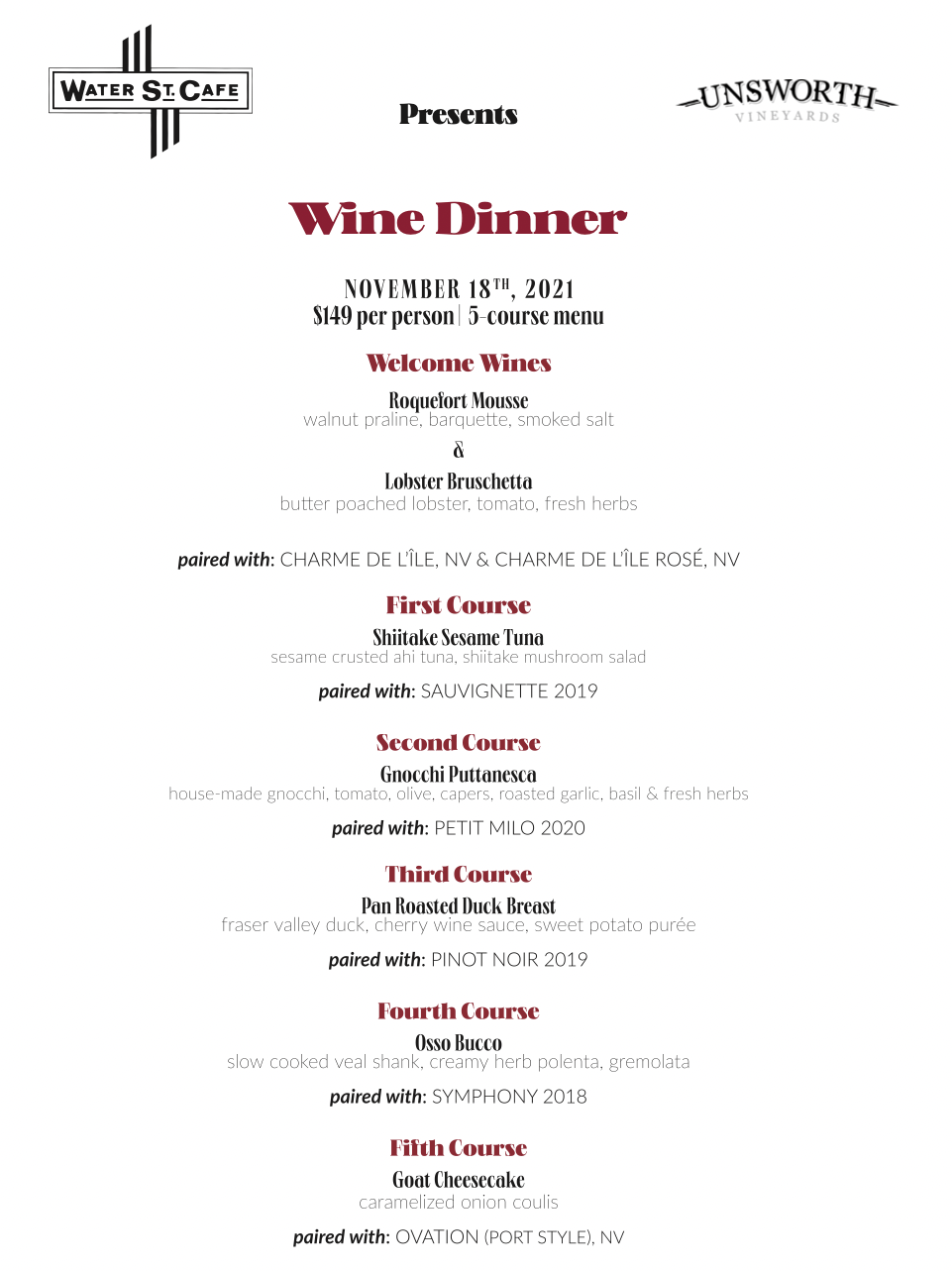 The wine way-of-life in "Canada's Provence."
To understand the wines made by Unsworth Vineyards starts with appreciating the uniquely mild, Mediterranean-like climate of the Cowichan Valley and how things grow here.
One vine, one bottle, one blend at a time.
Labelled "Canada's Provence" by the late, distinguished foodie, James Barber, our special corner of the world is a fertile trifecta of warm growing conditions, rich soil, and abundant rolling hills.
Factor in the passionate vision of the Turyk family, Cowichan's celebrated food and wine culture, and good old-fashioned hard work, and Unsworth Vineyards has quite a story to tell.
Our beautiful Steam Clock Room welcomes you warmly, following all COVID Health & Safety guidelines and orders as per our Health Authority. Water Street Cafe team.
Information and images courtesy of the restaurant and the winery.