According to the National Day Calendar, National Cocktail Day came into being in 2013. But as we all know the Cocktail has been around for a lot longer than that. So let's enjoy the day and mix up something special. #NationalCocktail Day Thursday, March 24th 2022.
Signature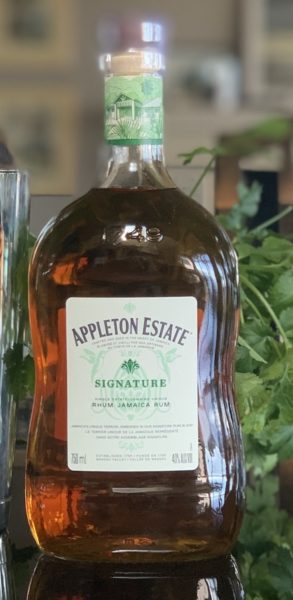 Infused with Passion and Excellence. This blend of pot and column still rums adds a dash of Jamaican spirit to cocktails.
Born and bred in Jamaica, it has gained the colour of the sandy shores caressed by the sunrise: beautiful harvest gold and amber colour, with remarkable clarity and brilliance.
No words can explain Signature's fruit-forward aromas with notes of dried apricots, fresh peach and hints of molasses.
It will speak directly to your senses.
Great Cocktails must not only speak to the palate but have something to say.
Jamaican Mule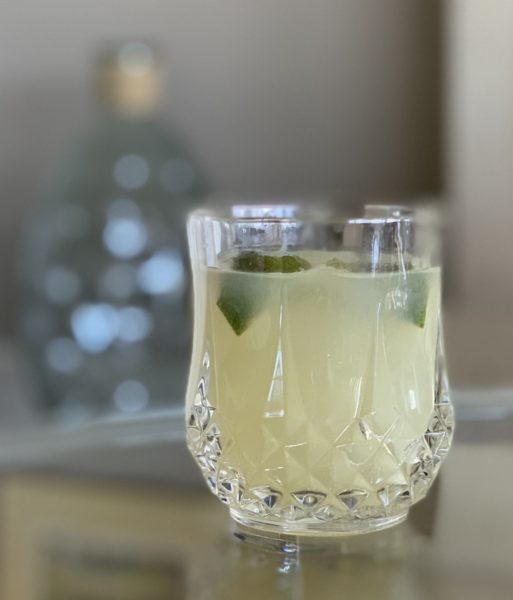 The vibrant essence of true Jamaican spirit adds a great depth of flavour to this variation on the Mule, providing extra complexity and freshness.
Mixing ingredients
2 parts Appleton Estate Signature
3 lime wedges
2 parts Ginger Beer
1 dash Aromatic Bitters (optional)
Preparation and Garnish
Squeeze the limes into a rock glass, pressing there a muddler
Add ice and combine remaining ingredients in the glass and stir
Best served with Friends
Jamaican Daiquiri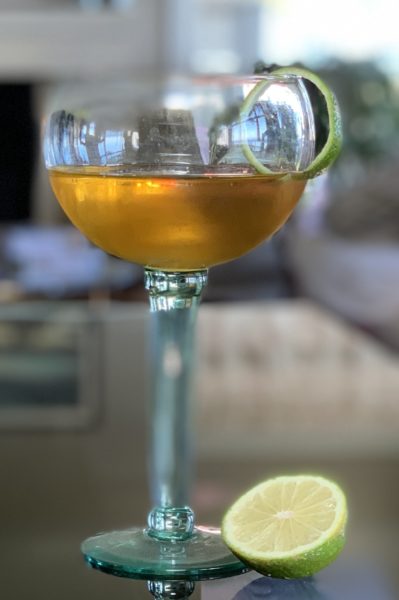 Ideal for cocktails the Signature blend turns a Classic Daiquiri into a delightful Jamaican Daiquiri! A revisited icon with a rich flavour profile, infused with the joyful spirit of our land.
Mixing Ingredients
2 parts Appleton Estate Signature
.75 parts fresh lime juice
.50 parts simple syrup (or Demerara)
Preparation and Garnish
Add all ingredients into a shaker with ice, and shake until well-chilled.
Strain into a chilled coupe, and garnish with a lime twist.
Best served with Friends
In life as in the art of rum, joy is the key to achieving excellence.*
Sine 1749, this part of the Jamaican spirit has been the soul of rum production at Appleton Estate and in 1981 it also became its beating heart with Dr. Joy Spence.
In 1997 Joy became the first female Master Blender in the spirits industry, an amazing milestone for women across the world.
Since then, she created many of the blends that made Appleton Estate famous, including the 8 Year Old Reserve and the limited edition 50 Year Old, believed to be the oldest tropically minimum aged run available for sale in the world.
In 2014 Joy received an Honourary Doctorate from the University of the West Indies. "That's why we say "Crafted with Joy", we're fortunate to recognize both the spirit of Jamaican people infused in our rum and Our Master Blender's years of expertise with Appleton Estate."
"We are bold people, we're passionate, rum is an expression of that culture" Joy Spence
Cocktails are either a combination of spirits or one or more spirits mixed with other ingredients such as fruit juice, flavoured syrup, or cream. Cocktails vary widely across regions of the world, and many websites publish both original recipes and their own interpretations of older and more famous cocktails. (1)(2)(3)
In 1862 Jerry Thomas published a bartenders' guide called How to Mix Drinks; or, The Bon Vivant's Companion which included 10 cocktail recipes using bitters to differentiate from other drinks such as punches and cobblers. Cocktails continued to evolve and gain popularity throughout the 1900s, and in 1917 the term "cocktail party" was coined by Mrs. Julius S. Walsh Jr., of St. Louis, Missouri. (4)
(1) "The World's Best-Selling Classic Cocktails 2021 – Drinks International – The global choice for drinks buyers". drinksint.com. Retrieved 2021-05-10.
(2) "10 Classic Cocktails". Allrecipes. Retrieved 2021-05-10.
(3) "15 Bubbly Champagne Cocktails". Allrecipes. Retrieved 2021-05-10.
(4) Brown, Jared (2006). Mixologist. Volume two, The journal of the American cocktail. Anistatia Miller. London: Mixellany. ISBN 9780976093718. OCLC 806005376. Archived from the original on 2021-04-28. Retrieved 2020-09-20.
Cocktail recipes provided Michaela Kelly, HK Strategies. Information courtesy of Appleton Estate and Wikipedia (references noted). Images: MyVanCity. I received complimentary product to facilitate this feature. Read more articles about Appleton Estate here.