According to the National Day Calendar, National Cocktail Day came into being in 2013. But as we all know the Cocktail has been around for a lot longer than that. So let's enjoy the day and mix up something special. #NationalCocktail Day Thursday, March 24th 2022.
Spring has sprung, and along with warmer temps and longer days comes all the fun and celebration this season has to offer! Spruce up your spring get-togethers with these fruity cocktails featuring Strega Liqueur ($40.00 per 750 mL bottle), a spirit just as fun and festive as the season! These bright, fresh beverages are sure to add a sunny touch to all your spring brunches, parties, and picnics!
 STREGA LIQUEUR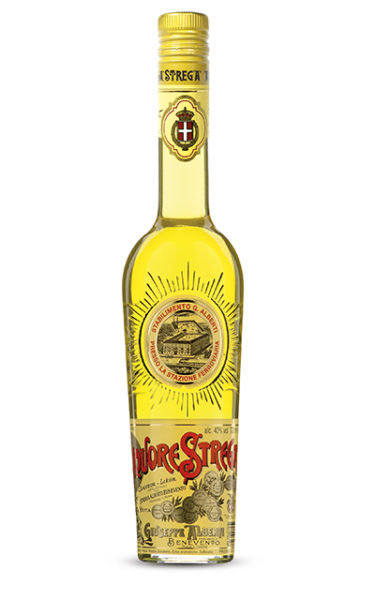 Liqueur
Belongs to the category of the spirits
The extraction of aromatic fractions through the process of hydroalcoholic distillation of aromatic spices.
Ingredients:
Hydroalcoholic herbal distillates (ethyl alcohol, water, aromatic spices), water, sugar, saffron infusion.
Ethyl alcohol is a neutral alcohol obtained from the distillation, after the fermentation from the raw material. The botanic origin of the ethyl alcohol is grain.
Purification processes exclude the presence of gluten which is considered lower than 20 mg/kg.
The quantity of gluten is lower than as prescribed by the Italian Celiac Association (AIC).
Sweetening is carried out by using refined beet sugar of first category from EEC.
The typical yellow color is obtained by the saffron infusion.
Enjoy these delicious, vibrant cocktails from Strega Liqueur
Strega Spring Apple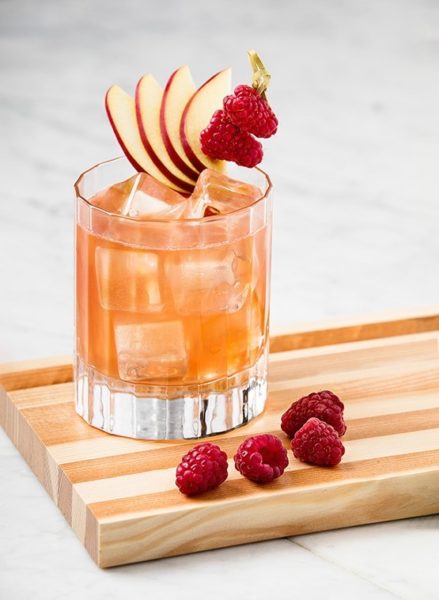 INGREDIENTS
Strega Liqueur – 20 ml
Vodka – 45 ml
Raspberry syrup – 20 ml
Lime juice – 30 ml
Apple juice – 45 ml
PREPARATION
Add all ingredients to shaker and shake well.
Pour into a tumbler with ice cubes
Garnish with slices of red apple and fresh raspberries
Strega Swizzle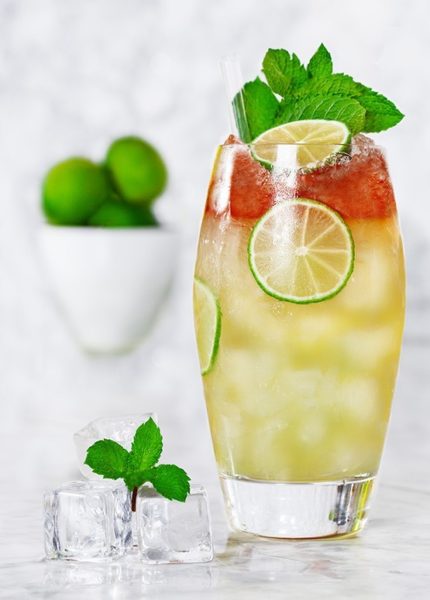 INGREDIENTS
Strega liqueur – 45 ml
Agricultural rum – 30 ml
Lime juice – 30 ml
Sugar syrup – 20 ml
White Vermouth – 15 ml
Angostura – 3 dashes
PREPARATION
Add the lime, sugar syrup, vermouth and rum to a glass
Add crushed ice to glass and mix with a bar spoon
Pour in Strega Liqueur
Add 3 dashes of Angostura and garnish with a sprig of fresh mint and lime slices
A LIQUEUR MADE OUT OF A SUN RAY
Strega Liqueur, born in Benevento, was created in 1860 by a clever, forward-looking entrepreneur. Strega, obtained by the distillation of about 70 herbs and spices from all over the world, is a whole natural product. Its unique, yet versatile flavour can be enjoyed in many ways: neat, icy or mixed in more sophisticated long drinks and cocktails.
Cocktails
Cocktails are either a combination of spirits or one or more spirits mixed with other ingredients such as fruit juice, flavoured syrup, or cream. Cocktails vary widely across regions of the world, and many websites publish both original recipes and their own interpretations of older and more famous cocktails. (1)(2)(3)
In 1862 Jerry Thomas published a bartenders' guide called How to Mix Drinks; or, The Bon Vivant's Companion which included 10 cocktail recipes using bitters to differentiate from other drinks such as punches and cobblers. Cocktails continued to evolve and gain popularity throughout the 1900s, and in 1917 the term "cocktail party" was coined by Mrs. Julius S. Walsh Jr., of St. Louis, Missouri. (4)
(1) "The World's Best-Selling Classic Cocktails 2021 – Drinks International – The global choice for drinks buyers". drinksint.com. Retrieved 2021-05-10.
(2) "10 Classic Cocktails". Allrecipes. Retrieved 2021-05-10.
(3) "15 Bubbly Champagne Cocktails". Allrecipes. Retrieved 2021-05-10.
(4) Brown, Jared (2006). Mixologist. Volume two, The journal of the American cocktail. Anistatia Miller. London: Mixellany. ISBN 9780976093718. OCLC 806005376. Archived from the original on 2021-04-28. Retrieved 2020-09-20.
Cocktail recipes and cocktail images provided by Gabriela Gutiérrez Arana, Tara Ink. Information, liqueur image and feature image courtesy of Strega Liqueur. Cocktail information; Wikipedia (references noted).