While Negroni Week was first presented by Imbibe Magazine and Campari in 2013, I hadn't heard about it until this year. What a great idea to celebrate one of the great classic cocktails while raising money for charitable causes around the world.
"From 2013 to 2014, Negroni Week grew from more than 100 participating bars to more than 1,300 participating bars around the world and more than $120,000 raised for charities," reports the Negroni Week website.
This year's week was June 1 to 7 and participating establishments stepped up to the bar to mix their own Negroni variations while donating a portion of proceeds from each cocktail sold to a designated charity of their choice. When I learned that there were bars in British Columbia, and even closer to home in the Okanagan, giving it their best go, of course, I wanted to support it.
I love a well-mixed drink and revisiting an old favourite like the Negroni certainly isn't a tough assignment. Additionally, you could keep tabs on all the action on Imbibe's Instagram and Twitter feeds (@imbibe) by following the #NegroniWeek hashtag. For some great recipes and eye candy shots of Negroni cocktails, just search the feed.
I enlisted my good friend and talented author Jennifer Cockrall-King to join me. Check out her award-winning book that has now been translated into a number of languages, Food and the City: Urban Agriculture and The New Food Revolution. She's currently finishing off a book on food artisans of the Okanagan that's in final editing phase. And you'll find her freelance work in many magazines such as Eighteen Bridges, Western Living, and Enroute. You'll also find her organizing the popular annual Okanagan Food & Wine Writers Workshop, which for 2015 runs from September 11 to 13 in Kelowna. (The early bird rate is available to July 15, 2015.)
We had travelled from the Naramata Bench that day to Kelowna to attend the launch of BC Tree Fruits Cider Company's Cidery & Tasting Bar grand opening, featuring Broken Ladder cider paired with cuisine from Bogner's of Penticton.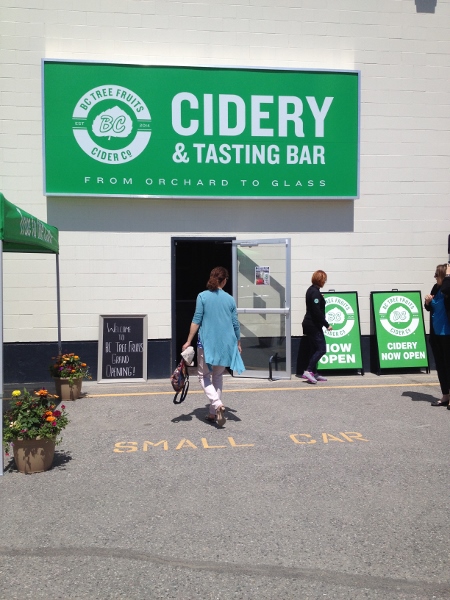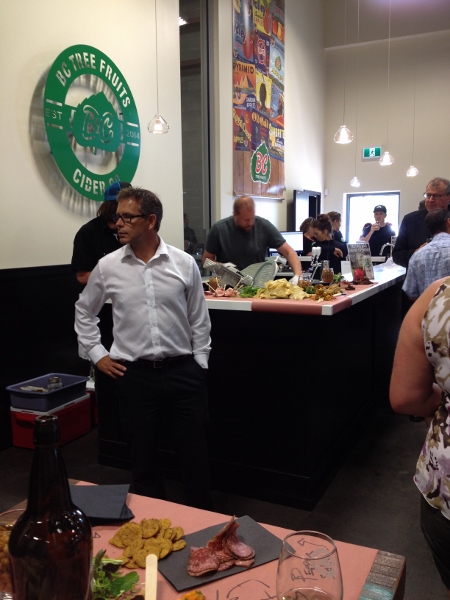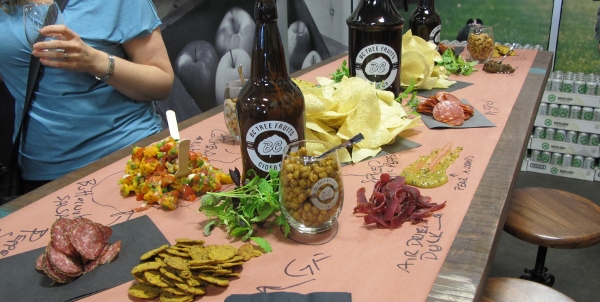 After those festivities, it was the perfect opportunity to slip into the Pilgrim & Pearl at The Prestige Inn Kelowna to support #NegroniWeek.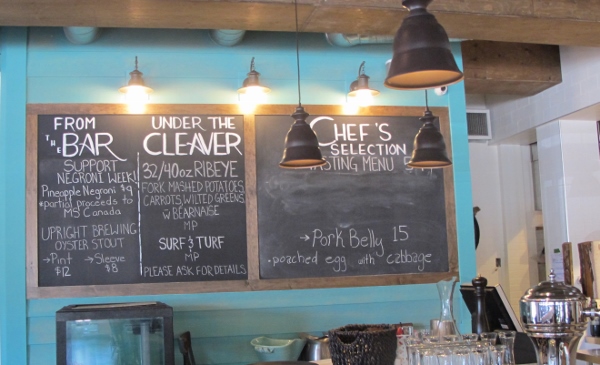 We perched upon the stools at the bar to relish in the handy work of one of the Pilgrim & Pearl's talented bartenders, Karl. Karl was entertaining and most accommodating in discussing different approaches to the Negroni.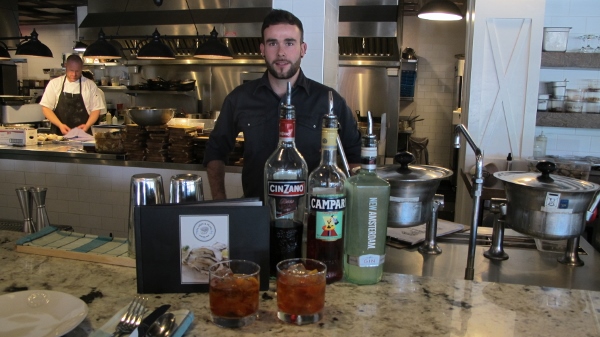 Jenn went for the classic while I tried the Pilgrim & Pearl's special roasted pineapple Negroni. Both were delicious and while we were enjoying them, we met sommelier Derek Morrison, General Manager/Wine Director for The Revival Group restaurants that includes the Pilgrim & Pearl. It is a relatively newcomer to the Kelowna dining scene as the Okanagan's first oyster bar with a central shuck and steam oyster station and fresh seafood focus.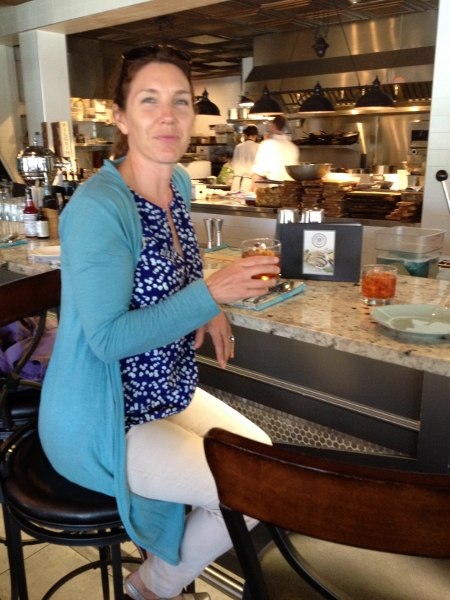 Alas, we could only indulge in one because we were driving back home following our fun little adventure.
It was a tasty way to be part of an initiative that engaged so many worldwide. The Negroni Week website shared the scale of the efforts: "Over 3,500 bars from 42 countries and 44 U.S. states participated. That's nearly triple the number of bars that participated last year! There were over 18,000 posts on Instagram using the #NegroniWeek hashtag, and thousands more on Twitter, not to mention hundreds of print and online mentions in The New York Times, LA Times, and Wall Street Journal, to name a few."
All the results have yet to be compiled as participating bars had until June 30 to complete the Donation Report. Based on the reports received by June 30 and a proof of donation to the charity of choice, Campari will again issue a $10,000 donation to the charity chosen by the top fundraising venue. Emphasizing every penny raised counts, an additional $1,000 donation will be contributed by Imbibe magazine to the charity chosen by a participating bar/restaurant that will be randomly selected given proof of donation to that cause.
In Kelowna, for example, the diverse list of charities supported included: MS Society of Canada; Kelowna Food Bank; Okanagan SPCA; Heart and Stroke Foundation; and The Carma Project.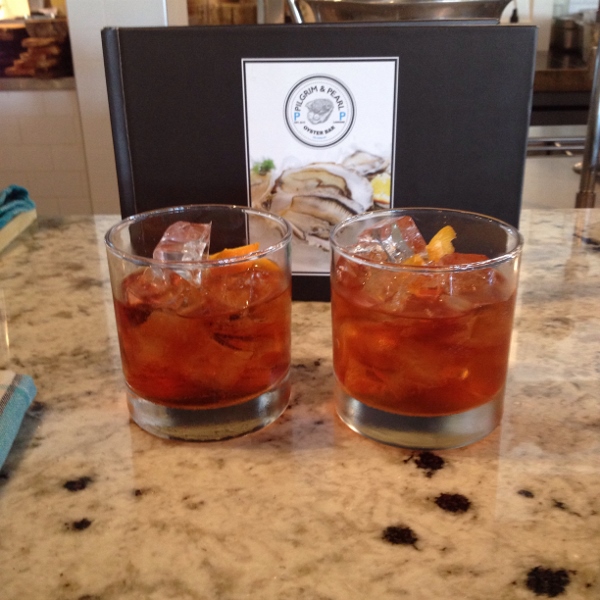 Salute! to all who rose to the occasion. I'll be tracking #NegroniWeek next year, too!
– Roslyne Buchanan