Shop Your Favourite Clos du Soleil Spring Wines Now
Spring is always such a hopeful time of year. In the Similkameen in particular, the air feels crisper, the mornings brighter, the sounds sweeter, and the wine… Well the wine tastes even more delicious than usual! Spring wine releases speak to our sun-loving souls, offering Similkameen sunshine in a bottle, just made for sipping on sunny decks with smiling friends.
Speaking of smiling friends, our smiles are stretched ear to ear at the prospect of inviting you all back into our sunny tasting room this season. For more details, read on… spoiler alert: we're open! Come visit us!
Until we meet again, we hope you are enjoying this new season of hope and renewal as much as we are – and with a glass of something sunny and delicious in hand.
À votre santé,
La famille Clos du Soleil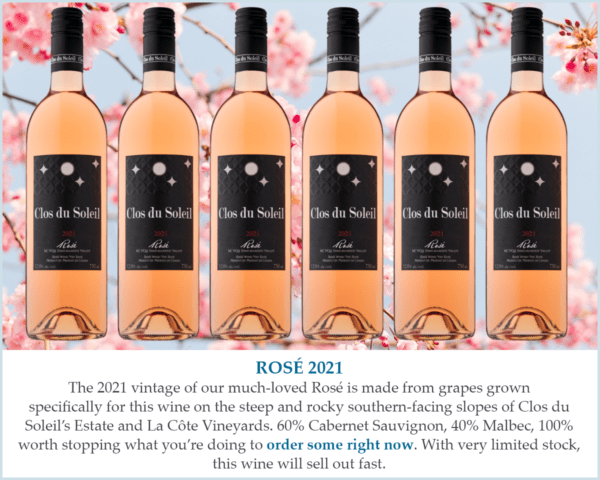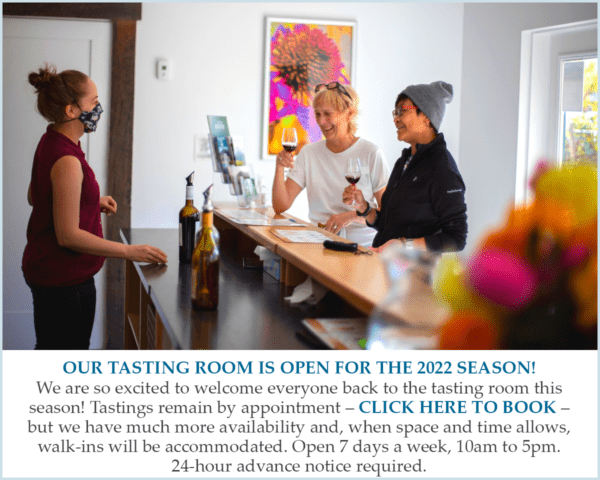 MEET YOUR WINEMAKER

Have you ever wondered about who is behind the magic found in every bottle of Clos du Soleil? Meet Michael Clark – winemaker extraordinaire! A few fun facts:
Mike received training in winemaking from the University of California, Davis, and has winery experience from Geneva, Switzerland, and Bordeaux, France.
He has degrees in Theoretical Physics (as one does!), and studied the fundamental forces that make up the universe. Ask him about Quantum Chromodynamics if you dare.
Wine appreciation has always been his passion, and he has been collecting wine since university.
He co-founded a wine club in graduate school, which led to him meeting the woman who became his wife!
He is passionate about organics, biodynamics, and finding joy and fun in every minute of the winery life. The proof of this being that his two kids love helping out in the winery!
When not making wine his favourite activities are canoeing, cross-country skiing, and reading (and making his winery team laugh).
Information and images courtesy of the winery.