Introducing our new Spotlight Winery: Tinhorn Creek Vineyards
Tinhorn Creek Vineyards began in 1993 as a project between two families – the Oldfields and the Shaunessys. Before the winery we know today existed, the wines were produced in a small home on the property: "The lab was in the kitchen, we had plastic tanks in the living room, and one of the bedrooms was the barrel room," says Sandra Oldfield. In fact, the space was so tight that doorframes needed to be removed just to get the winemaking equipment in and out of the house.
Learn about Tinhorn Creek Vineyards >>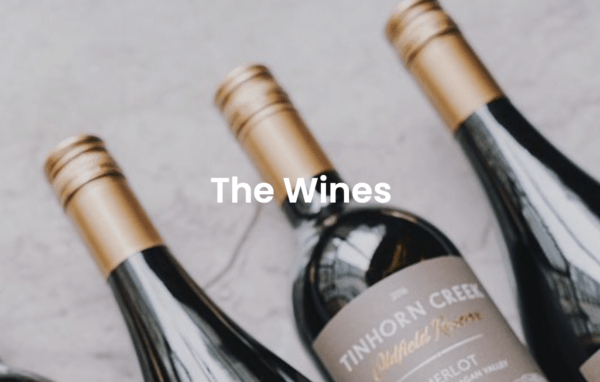 Most people are visiting for the award-winning wine. As their tagline puts it, "Come for the wine, stay for the view." Tinhorn Creek Vineyards is proud to offer distinguished, premium tasting experiences,
Acquaint yourself with the history and products of Tinhorn Creek Vineyard, featured on the Winethusiast Club until June 5th.
Join the Winethusiast Club
Get discounted tickets to events and more!

Wine tasting in the Okanagan?
Visit our fantastic member wineries!
START PLANNING YOUR TASTINGS »
Winethusiasts, enter for your chance to win a $75 Public Liquor gift card!
Public Liquor is a locally owned, hospitality driven liquor store with a passion for craft beer and specialty wine. You can find their store on Pier Mac Way (by the Kelowna airport) or you can have your favourites shipped to your home (BC only).
Winner will be notified by email on June 1st.
Find us online at winethusiastclub.com and thewinefestivals.com
Information and images courtesy of the winery and The Okanagan Wine Festivals Society. In collaboration with The Okanagan Wine Festivals Society.