Introducing Winethusiast Club's Spotlight Winery: Indigenous World Winery
Indigenous World Winery has been a staple in West Kelowna since it first opened its doors in 2013. It started as a passion project of local politician, Chief Robert Louie, and has grown to a multi award-winning winery and distillery. Acquaint yourself with the history and products of Indigenous World, featured on the Winethusiast Club until May 22nd.
Did you know that Indigenous World makes award-winning wines and spirits?
Indigenous World has a line-up of eighteen wines and spirits with three exciting new release wines and one new release spirit:
2019 Select Lot Chardonnay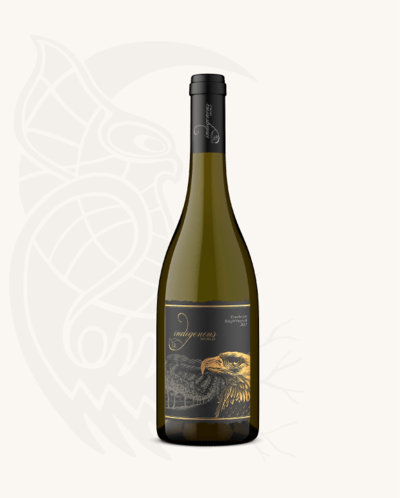 This vintage of Chardonnay is a mix of both central and south Okanagan fruit and was barrel fermented in a mix of 50% French and 50% American new oak. It then sat for 11 months on lees with monthly stirring. The tropical aromas of pineapple and mandarin orange transition to flavours of papaya, Meyer lemon and vanilla.
This wine will age well for several years, and pairs with black forest ham, blue cheese or microwaved bris and whatever crackers you had left in the pantry while rewatching old episodes of the Golden Girls.
2018 Single Vineyard Malbec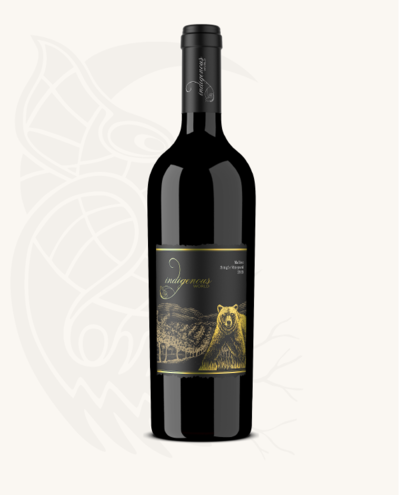 We're sorry that we haven't done this since 2015 but believe us it was worth it. Bold and powerful, this vintage of our Single Vineyard Malbec is so red it's blue. Baker's chocolate and blueberry with a velvety mouthfeel and rich, supple tannin.
Pair this wine with a leg of lamb, chocolate truffles or a moody spouse.
2016 Simo Small Lot Red Blend
Pronounced "See-Moo", Simo is Indigenous World's signature Bordeaux style blend in small lot quantities. This wine has been
aged for 44 months and comes from some of the finest Merlot, Cabernet Sauvignon and Cabernet Franc grapes that grow in
the Okanagan Valley. Our winemaker, Jason Parkes has hand crafted and blended this signature wine with the utmost care.
This wine is both elegant and complex. Aromas of leather, raspberry and vanilla with notes of black currant, cherry and white pepper on the palate., finishing with supple tannin and hints of anise and tobacco.
Canadian Single Malt Whisky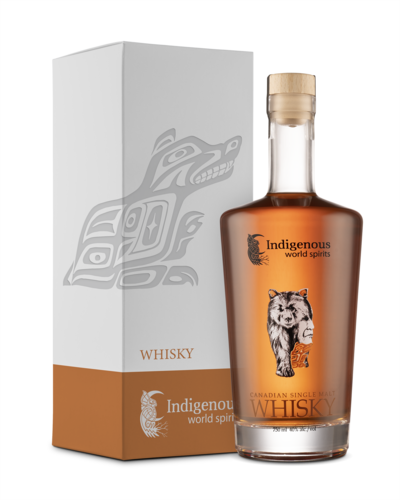 Recently Indigenous World added a Canadian Single Malt Whisky to their lineup of Spirits.
The spirits can be tasted at the downstairs tasting bar, which overlooks Lake Okanagan and the estate vineyards below.
While you're there, try a house-crafted cocktail and some bannock.
Learn about Indigenous World >>
Indigenous World Winery
Indigenous World Winery merges modern culture with Indigenous history. The Indigenous first peoples of the Okanagan and Similkameen Valleys located in British Columbia Canada are the Okanagan Syilx people. They have lived on and protected these lands for thousands of years. Robert Louie and his wife Bernice are descendants of the Syilx people and are connected to the land and its rich history.
Want to know about Winethusiast Club perks? Join the Winethusiast Club! Winethusiasts get special access to more perks like discounted tickets to Winethusiast Series pop-up tastings, discounted tickets to OWFS Signature Events, VIP pre-event tastings, monthly Featured Giveaways, and more!
Find more about Winethusiast Club and The Okanagan Wine Festivals Society: online at winethusiastclub.com and thewinefestivals.com
Wine and spirit notes, and images courtesy of the winery. In collaboration with The Okanagan Wine Festivals Society.