Did you know that July is Black Tot Rum Cocktail Month, yes Month, while most things can be celebrated in a day, some even are celebrated for a week, nope Black Tot Rum is celebrated for a month!
Enjoy this summer cocktail with Black Tot Finest Caribbean Rum.
Black Tot Mojito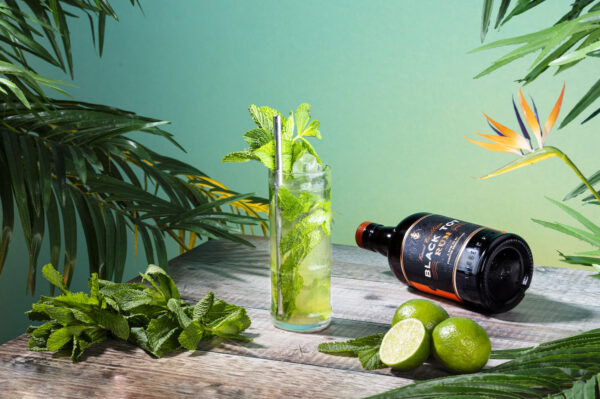 Ingredients:
Black Tot Finest Caribbean Rum 2 oz
Freshly squeezed lime juice 3/4 oz
Sugar Syrup 1/3 oz
10 – 12 mint leaves
Soda water
Instructions:
Build the rum, mint, fresh lime and sugar syrup together in a highball glass.
Fill halfway with crushed or c raked ice and lchurn together with a spoon.
Top with a dash ofsoda, more ice and a mint sprig.
BLACK TOT FINEST CARIBBEAN RUM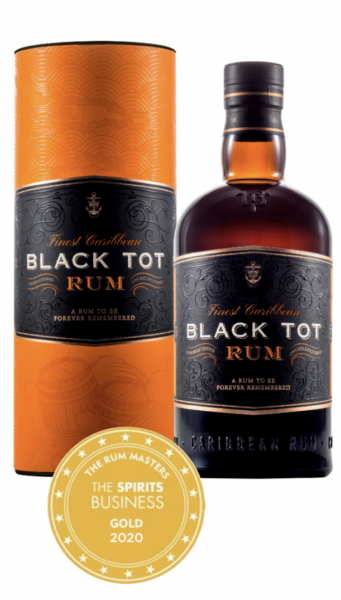 Inspired by the historical British Royal Navy Rum blend, evolved for rum enthusiasts today.
A rum to be forever remembered.
BLACK TOT FINEST CARIBBEAN RUM
+63102 | 700ML X 6 | SPEC
ABV: 46.2%
NO CHILL FILTERING
NO SUGAR ADDED
ORIGIN:
• 4 Square Distillery Barbados
• Diamond Distillery Guyana
• Long Pond Distillery Jamaica
BLEND COMPOSITION:
• 35% 5 year Barbados pot/column still
• 20% unaged Guyana pot/column still
• 40% 3 – 5 year Guyana pot/column still
• 5% 3 year high ester Jamica pot still
MATURATION: 100% tropically aged in country of origin
CASK TYPE: Ex-bourbon 200 litre white oak cask
RAW MATERIAL: Molasses
Thick and fruity, with pineapples, bananas, and a touch of chamois leather. Polished oak, golden syrup, brown sugar and funky sweet sugarcane juice hide behind the fruit. Rounded and rich, with butter toffee, banana cream, and caramel to start. Gentle cinnamon and allspice build with more fruit – baked apples, pineapple cubes, and dried mango – joined by coffee, dark chocolate, and black pepper.
Information, recipes and links provided by Collleen Wilkinson and Monique Cheung, Pacific Wine and Spirits. Images courtesy of Black Tot. I received complimentary product to facilitate this feature.