When a box arrives on your doorstep and it's filled with the makings for some fab summer cocktails, what do you do? Well duh, you make fab summer cocktails to sip and enjoy on your patio, or anywhere else that catches your fancy.
The kind folks over at Pacific Wine and Spirits made my job a little easier and provided me with all kinds of extra goodies to concoct these fab and fun cocktails following the recipes they provided. Pick your favourite, or try all five, the choice is yours and what a delightful choice that will be.
Enjoy!
Alvear Amontillado Mint Cobbler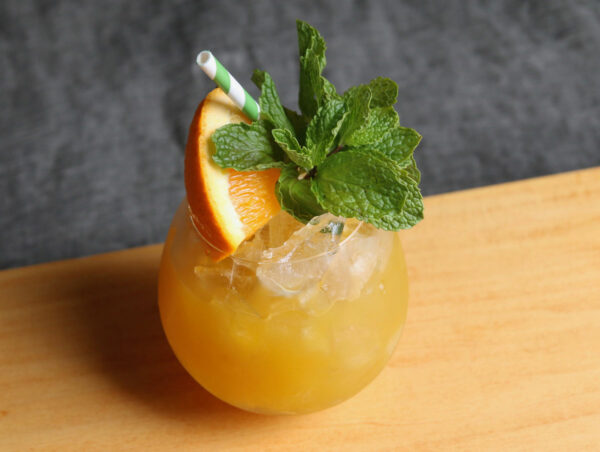 Ingredients:
Alvear Medium-Dry Amontillado 3 oz
Raw Sugar Syrup 1/2 oz
Orange slice 1/4
10 mint leaves
Instructions:
In the bottom of a coctail shaker, muddle orange.
Add raw sugar syrup and Alvear Medium Dry along with 10 mint leaves.
Shake until very well-chilled, then double-strain into a glass with crushed ice.
Garnish with an orange slice, a straw and a few mint sprigs.
credit: FoodandWine.com
Alvear Vermouth Spritz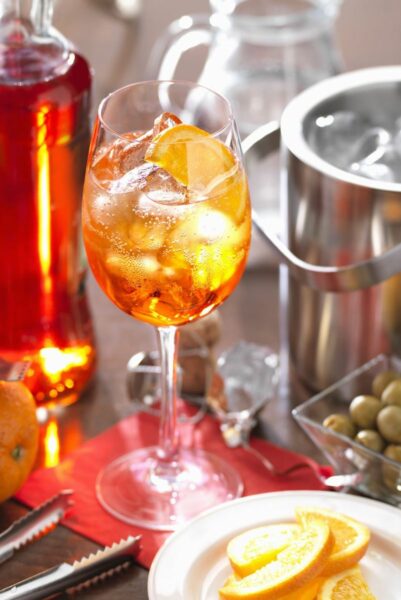 Ingredients:
1 part Alvear Vermouth
1 part Club Soda
Instructions:
Stir together vermouth and soda with ice and garnish with citrus peel or an olive.
credit: TownandCountrymag.com
Rest and Be Thankful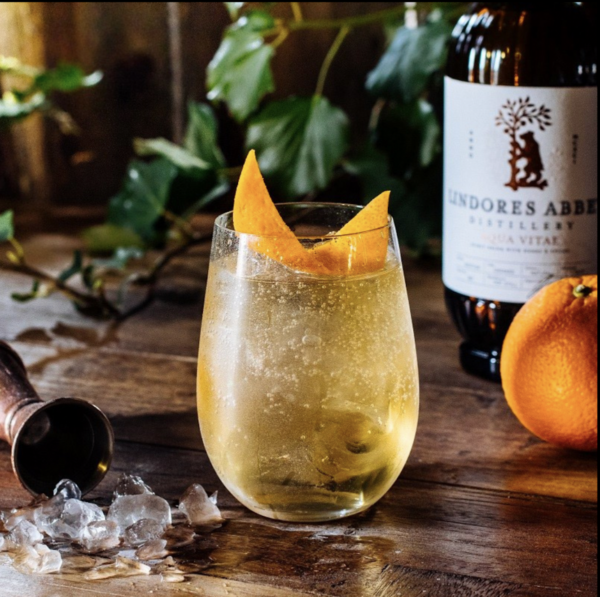 Ingredients:
Lindores Aqua Vitae 1 1/2 oz
Freshly squeee grapefruit juice 3/4 oz
Pinch of salt
Bespoke Ginger Ale
Instructions:
Add Lindores Aqua Vitae, grapefruit juice and salt to a high ball glass over block ice.
Stir.
Top with ginger ale.
Garnish with a grapefruit twist.
photo: Monty Rakusen – Getty Images
Lind & Lime Gimlet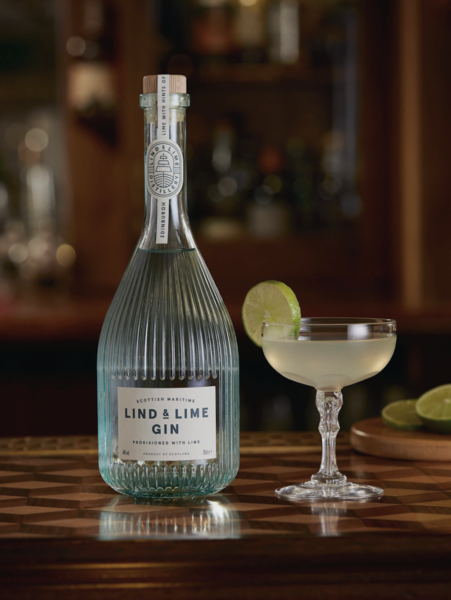 Ingredients:
Lind & Lime Gin 1 1/2 oz
Freshly squeee lime juice 3/4 oz
Sugar Syrup 1/2 oz
Instructions:
Add ingredients to a shaker with ice.
Stir in sugar syrup and sweeten to your taste.
Shake well and service in a coup.
Garnish with a slice of lime.
Black Tot Mojito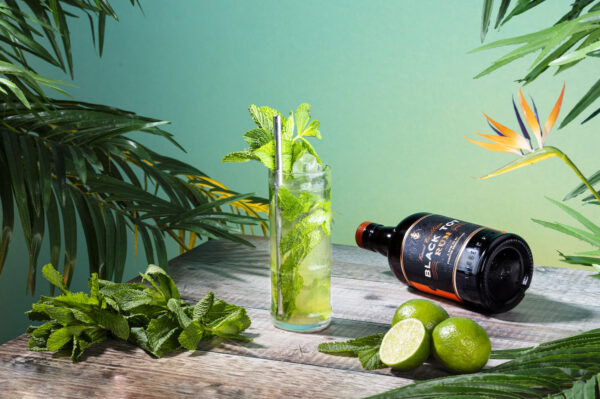 Ingredients:
Black Tot Finest Caribbean Rum 2 oz
Freshly squeezed lime juice 3/4 oz
Sugar Syrup 1/3 oz
10 – 12 mint leaves
Soda water
Instructions:
Build the rum, mint, fresh lime and sugar syrup together in a highball glass.
Fill halfway with crushed or c raked ice and lchurn together with a spoon.
Top with a dash ofsoda, more ice and a mint sprig.
ALVEAR'S MEDIUM DRY SOLERA SYSTEM D.O. Montilla Moriles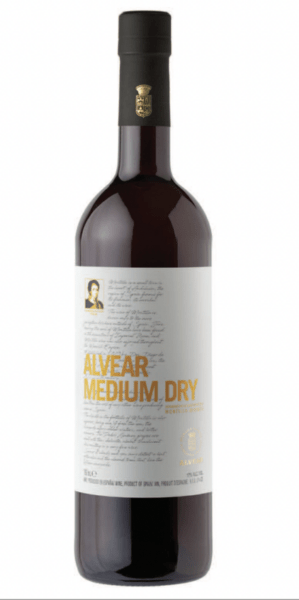 VARIETY
100% PEDRO XIMENEZ
VINIFICATION
Alvear's Medium Dry combines the development of a Fino, aged under a blanket of Flor and the oxidative aging of an Oloroso. It is slightly sweetened and stays in a Solera system of 500L old American oak casks for more than 6 years.
COLOUR: Light amber in colour.
NOSE: Classic aromas of toasted nuts.
PALATE: A nutty flavour with hints of dried figs, smooth with a touch of sweetness but dry on the finish. Fuller-bodied than a Fino. Nice length in mouth and nose.
Alcohol (%vol): 17
Acidaty /g/l tartaric acid): 5,1
Sugar (g/l): 35
FOOD PAIRING
Ideal as an aperitif with nuts, with onion soup, charcuterie and cheese as Cheddar or Gouda. Perfect for cocktails. Try it with Mexican and Thai food.
TEMPERATURE
16º-18ºC
$21.99 available at BC Liquor Stores
the original pink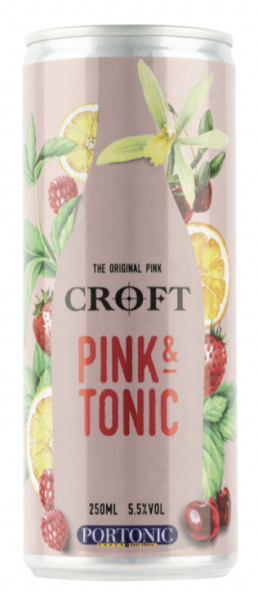 croft pink tonic & 
pre-mixed croft pink port & tonic water croft pink was the first rosé port.
the original and vibrant croft pink with flavours of ripe strawberry, raspberry, cherry and citrus
croft is one of the most distinguished of  all port houses. founded in 1588, it is the  oldest firm still active today as a port  wine producer. the company is renowned  above all for its vintage ports as well  as for its range of wood aged reserves  and tawnies, time-honoured styles  refined by skill and experience passed  down the generations. 
original, unique and innovative, croft pink  was the first ever rosé port, and is still  today, the one rosé port that springs to  mind. 
with vibrant flavours of ripe cherry and  raspberry, with lovely nuances of honey  and grapefruit, and a dry, very  attractive finish. a versatile alternative,  to enjoy on a refined occasion or in a  more relaxed way.
country of origin
portugal
serving suggestions
serve chilled or over ice.
ingredients
rosé port wine, tonic water (water, glucose- fructose syrup, carbon dioxide, citric acid acidifier, natural flavours including quinine).
storage
store in a cool dry place.
LIND & LIME GIN
LEITH, EDINBURGH – SCOTLAND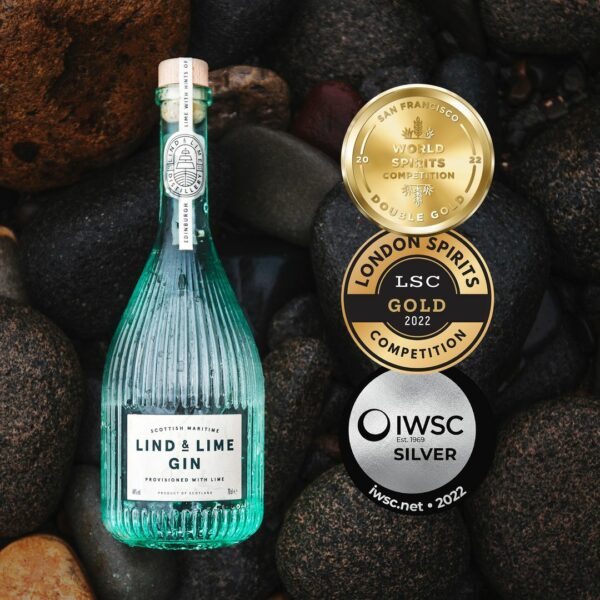 Lind & Lime is a Scottish gin produced in the London Dry style by The Lind & Lime Distillery in Leith, Edinburgh. It has a classic taste: crisp, refreshing and utterly delicious. The concept behind the gin was to create a spirit that tells stories about the remarkable distilling, industrial and scientific heritage of our home, which for centuries was Scotland's gateway to the world.
Distilled with 100% green electricity. Produced with 100% organic ingredients. Packaged with 100% plastic free materials.
We set out to create the very definition of what a London Dry Gin should be; to do something very simple, but do it to perfection. With juniper at its core, we use fresh lime peel and a hint of pink peppercorns to create a classic benchmark expression that is balanced, dry and intensely.
$79.99 arriving in August
LINDORES ABBEY DISTILLERY
FIFE LOWLAND – SCOTLAND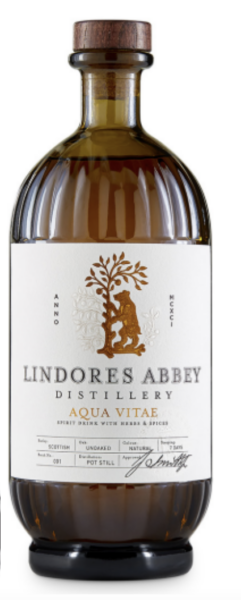 Lindores Abbey Distillery is situated on the site of the ruined Lindores Abbey. In 1494 King James IV requested 8 bolls of malt to make Aqua Vitae, that  request was made to Friar John Cor of Lindores Abbey. Aqua Vitae, meaning water of life in Latin and Usquabae in Gallic is what we now call Whisky.  Hence the 1494 entry in the ex-chequers rolls is the earliest written reference to Whisky in Scotland.
'For the whisky lover, it is a pilgrimage.' Acclaimed whisky writer Michael Jackson
$99.99 new to the market in June
TAYLOR FLADGATE CHIP DRY & TONIC
TAYLOR FLADGATE CHIP DRY WHITE PORT MIXED WITH DRY TONIC WATER, READY TO DRINK IN A 250ML CAN. PERFECT FOR PICNICS IN THE PARK, BBQS, PARTIES OR WHENEVER YOU WANT A LIGHT, EASY-TO-ENJOY DRINK.
THE BRAND
For many, Taylor Fladgate is the archetypal Port house and its wines the quintessential Ports. Established over three centuries ago in 1692, Taylor Fladgate is one of the oldest of the founding Port houses. It is dedicated entirely to the production of Port wine and in particular to its finest styles.
Based in Oporto and the Douro Valley the company is closely involved in all stages of the production of its Ports, from the planting of the vineyard and the cultivation of the grapes to the making, ageing, blending and bottling of the wines. The family's commitment to the future of Port is demonstrated in its single minded dedication to the highest standards in
Port production, its continued investment in all aspects of the firm's operations and its determination to preserve the unique environment of the Douro Valley through the promotion of sustainable and responsible viticulture.
Taylor Fladgate Port was the first to produce dry white aperitif port. Chip Dry White Port was first blended in 1934, since when it has acquired a devoted following throughout the world. Recognised as the perfect Port to make the refreshing and elegant Port and Tonic cocktail, the moment has come to make it available in an elegant and practical pre-mixed 250ml can, easy to carry, ready to be savoured anywhere and at any moment, allowing new moments of consumption and reaching consumers looking for convenience. www.taylor.pt
Avda. María Auxiliadora, 1 – 14550 Montilla, Córdoba
BRANDY GRAN RESERVA n/v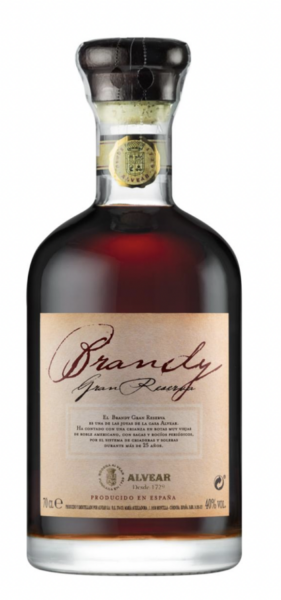 VINIFICATION
The Brandy Gran Reserva Alvear is the most emblematic one of those produced by the winery. It has been aged for over 25 years in the "Solera System".
COLOUR: A golden mahogany colour.
NOISE: Complex in aromas with pungent hints of wood and bakery
PALATE: In the mouth it reveals touch of new
wood; fulfilling, prolonged nutty aftertaste.
FOOD PAIRING
A classic after-dinner spirit with tremendous warmth and mellow maturity. Perfect with cigars!
TEMPERATURE
18º C
$79.99 available at Everything Wine


Vermouth Alvear Rojo

VARIETAL
100% PEDRO XIMÉNEZ
SOIL
Albariza
VINTAGE
N/V
ORIGIN
MONTILLA-MORILES
Following the original recipe, a house secret, this artisanal vermouth is based on an Oloroso wine from Pedro Ximenez grapes. Aged in old American oak casks and macerated with different aromatic herbs, artemisia, rosemary and sage, as well as botanicals like orange peel and cinnamon, and a final touch of Pedro Ximenez sweet wine. .
COLOUR: Deep ruby with iodine highlights.
NOSE: Intense and profound. Floral, balsamic bouquet toned down by some perceived
PALATE: In the mouth it reveals touch of new wood; fulfilling, prolonged nutty aftertaste.
FOOD PAIRING A classic after-dinner spirit with tremendous warmth and mellow maturity. Perfect with cigars!
TEMPERATURE
18º C
BLACK TOT FINEST CARIBBEAN RUM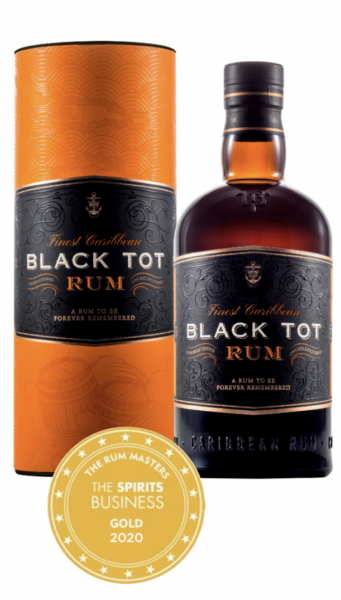 Inspired by the historical British Royal Navy Rum blend, evolved for rum enthusiasts today.
A rum to be forever remembered.
BLACK TOT FINEST CARIBBEAN RUM
+63102 | 700ML X 6 | SPEC
ABV: 46.2%
NO CHILL FILTERING
NO SUGAR ADDED
ORIGIN:
• 4 Square Distillery Barbados
• Diamond Distillery Guyana
• Long Pond Distillery Jamaica
BLEND COMPOSITION:
• 35% 5 year Barbados pot/column still
• 20% unaged Guyana pot/column still
• 40% 3 – 5 year Guyana pot/column still
• 5% 3 year high ester Jamica pot still
MATURATION: 100% tropically aged in country of origin
CASK TYPE: Ex-bourbon 200 litre white oak cask
RAW MATERIAL: Molasses
Thick and fruity, with pineapples, bananas, and a touch of chamois leather. Polished oak, golden syrup, brown sugar and funky sweet sugarcane juice hide behind the fruit. Rounded and rich, with butter toffee, banana cream, and caramel to start. Gentle cinnamon and allspice build with more fruit – baked apples, pineapple cubes, and dried mango – joined by coffee, dark chocolate, and black pepper.
Information, recipes and links provided by Collleen Wilkinson and Monique Cheung, Pacific Wine and Spirits. Images (except as noted) courtesy of the distilleries and suppliers as noted above. Feature image: MyVanCity. I received complimentary product to facilitate this feature.