Fall's Trending Cocktail: Apple Cider Mimosa
September signifies a change in season; one with beautiful colours, shorter days and longer nights curled up next to a cozy fire. There is so much to love about fall, including our favourite wine pairings to enjoy the changes happening all around us.
As the humidity breaks and the air gets fresh, late summer's unexpected cocktail is the surprising yet delicious pairing of apple cider and our favourite bubblies. And who better to bring this trend to life with a fun and refreshing twist than Growers Cider, a fan favourite in Canada for 100 years? Growers Cider is enjoyed best with friends – new, old and odd.
In 1922, five Canadian fruit farming friends got together to change the fruit packing game as we know it and created a berry wine – and shortly after, Growers was born. To celebrate 100 years of taking a chance with friends, Growers Cider has released a limited-edition Growers Century Dry (a nod to its OG roots, made with apples only).
In honour of friendships, and unsuspecting pairings, we've created the perfect Growers Cider Mimosa recipes inspired by our favourite odd couples.
Snoop & Martha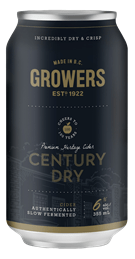 Growers Century Dry Cider is the OG favourite among cider fans in Canada. Just as long-time friends Snoop Dogg and Martha Stewart have been seen as an odd couple due to their opposite careers, this dry cider pairs perfectly with the sweet and delicate Ruffino Prosecco.
· ½ can of Growers Century Dry Cider (approx. 177 mL)
· 3 oz Ruffino Prosecco
· Splash of apple juice
· Equal parts cinnamon and brown sugar to create a fall rim mixture
Kourtney & Travis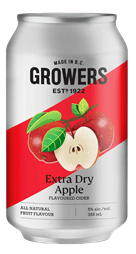 Looking for an option that's less sweet and more edgy? The Growers Extra Dry Apple pairs perfectly with the Jackson-Triggs Grand Reserve Brut Sparkling Wine, a bubbly as dry as Kourtney Kardashian's sense of humour.
· Just under ½ a can of Growers Extra Dry Apple Cider (approx. 177 mL)
· 3 oz Jackson-Triggs Grand Reserve Brut Sparkling Wine
· 3 oz sparkling water
· 1 thin slice of your favourite Honeycrisp apple for garnish
Schmitt & Cece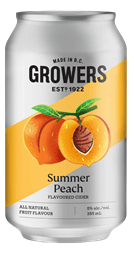 While fictional, the relationship between Schmitt and Cece on Fox's New Girl was hilariously odd. And yet, the coupling of these two vastly different and over-the-top personalities always had viewers asking for more. Introducing the Growers Cider Mimosa that will leave your guests asking for refills. Growers Summer Peach Cider and d Saintly The Good Sparkling (with fruit forward flavours including citrus, peach and pear) are the new IT couple in town.
· ½ a bottle of Growers Summer Peach Cider (approx. 177 mL)
· 3 oz Saintly The Good Sparkling
· Splash of peach juice
· Garnish with a slice of peach
Media release and images provided by Giulia Sa Barreto, Media Profile. I received complimentary product to facilitate this feature.