This year we have seen a record number of guests to our heritage apple packinghouse setting, home of Wards Cider and The View Winery. We continue to pride ourselves on being friendly and approachable and are committed to creating interesting and memorable experiences for our guests.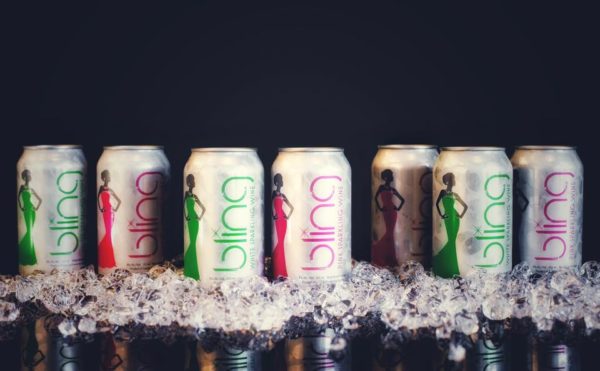 History buffs, serious wine enthusiasts, cider lovers and folks who appreciate the convenience of wine in a can, The View and Wards truly have something special for everyone.
Winemaker Wednesdays have given customers the opportunity to taste through our wines and spend some time with the passionate people who make them.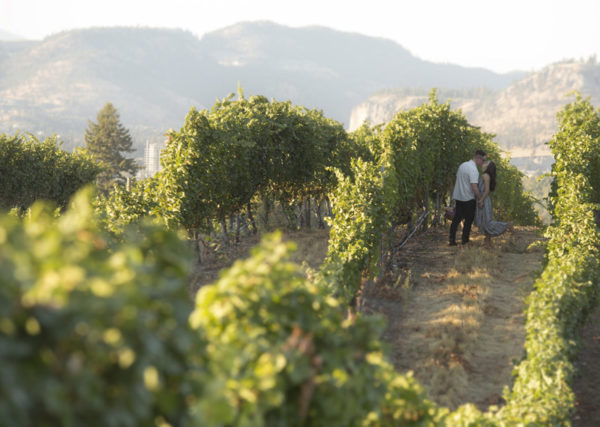 This season we have also been welcoming our guests into the vineyard and orchard where all the magic begins.
Vineyard Experiences feature a guided tour of the vineyard followed by a tasting.  Elevated Experiences  are available and feature a guided tour followed by a private picnic.
We have been hosting HIIT (High Intensity Interval Training )in the vineyard with The Women's Place Fitness over the summer and will continue into the fall weather permitting.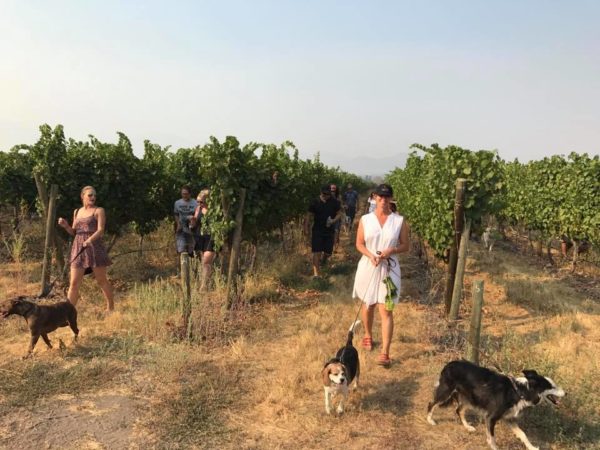 Every Sunday in the month of September we host Wine'n Wags which gives  dog loving wine enthusiasts the opportunity to enjoy an educational tour of the vineyard with President Jennifer Molgat and her dog George followed by a wine tasting for the humans and tasty treats for the canines.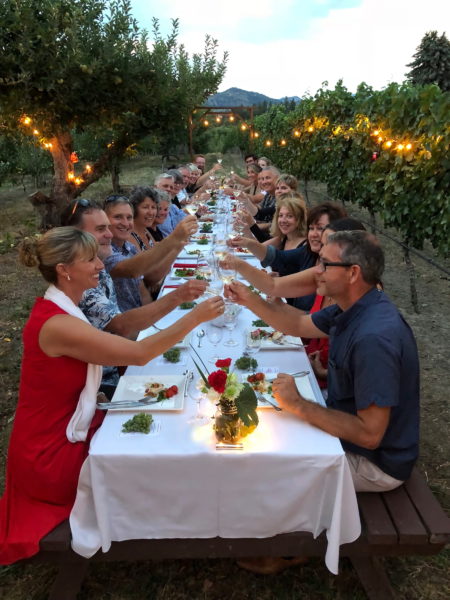 This summer we hosted our first vineyard dinner exclusively for wine club members in celebration of my family's centennial year of growing fruit on our estate.  It was absolutely magical and we look forward to hosting vineyard dinners regularly next season.
The Okanagan Fall Wine Festival takes place September 27-October 7
We are excited to be providing a sneak peek or sneak sip of our first vintage of Pinot Noir and on September 29th will be hosting "Pinot and Pizza"  with local artisan pizzeria, Bellissimo Pizza.
September 30th we will be having "Riesling Throughout the Ages" vertical tasting which will feature 7 vintages of The View's Riesling.
To finish off Wine Fest with a bang,  "Wards Ciders and Sliders Harvest Party" will be taking place on October 6.  Our beloved old apple packinghouse will be bustling with live accoustic tunes and happy guests enjoying gourmet pork sliders paired with our line up of craft ciders and wines.
We will be keeping our doors open year round this year hosting our ever loved Winter Wineland food and wine pairing event at the end of November and Fondue Fridays throughout February and March.
When visiting the wineries in BC Wine Country, before you go: Do your homework and a bit of research about the wineries you wish to visit. Check the winery website to find out their months, days and hours that their Tasting Room is open. Know if you need to book your tasting in advance of your visit. Many wineries are now so busy there may be times that they are unable to accommodate you. It will be a much better visit if you have a confirmed appointment. Be on time. Expect to pay for your tasting, some, but not all wineries refund all or a portion of the fee if you purchase wine. Plan ahead for a designated driver or use the services of a wine tour company. Limit the number of wineries you visit in a day. A more leisurely timeline will increase your enjoyment. For the best overall experience, I like to limit my daily visits to no more than three maximum, and if a winery lunch is on the agenda, no more than two winery tastings in a day. By leaving time throughout your day gives you the opportunity to visit a winery that may not have been on your agenda. The staff in winery tasting room are very knowledgeable and are always happy to direct you to the newest winery that you may not have been familiar with. Always be open to trying something new.