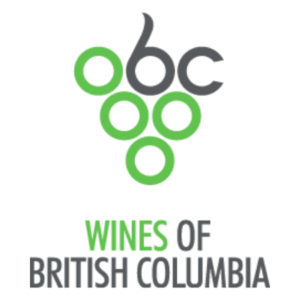 Harvest is officially underway in vineyards across BC, and winegrowers are delighting in the ideal weather conditions for bringing in high-quality fruit.
Following a late budbreak and slow start to the growing season, August through September brought warm temperatures and sunny days ushering in the start of an exciting harvest season in British Columbia. The BC grape harvest began on September 7, 2022, with winemakers like Mary McDermott picking Viognier from their Township7's Fool's Gold vineyard site in Oliver. It is the early ripening varieties, and those destined for sparkling wine production that are the first to come in off the vines, and while harvest this year has begun just shy of three weeks later than last (August 18, 2021, in the Thompson Valley), winegrowers are celebrating the outstanding quality of the fruit.
September reached record-breaking Growing Degree Days (GDD), the highest since 2011, as reported by Summerland Research and Development Centre (SuRDC) Monthly GDD Report. Winegrowers across BC welcomed these warmer days allowing the grapes to gain the desired ripeness for harvest.
"Heading into fall, we're definitely enjoying the warm, sunny days and cool nights – classic Okanagan ripening weather!" said Felix Egerer, viticulturist at Tantalus Vineyards. Located in the East Kelowna Slopes Sub-GI of Okanagan Valley. The team at Tantalus kicked off their harvest on September 21, picking Pinot Noir, Chardonnay, and Pinot Meunier for their sparkling wine program.
The start of the 2022 growing season will be remembered for cooler conditions, as measured in part by lower-than-average Growing Degree Days (GDD) over the spring months of March, April, and May. For this period, the weather station in Kelowna East recorded a GDD of 87, in comparison to the 15-year average of 184. Further south, in the Similkameen Valley at the Cawston weather station, a spring GDD of 132 was recorded, in comparison to the 15-year average of 233.
"It was a very slow start but then everything was able to catch up over the summer and into the fall" said John Weber proprietor of Orofino Vineyards in the Similkameen Valley. "While our harvest will be somewhat later than the average vintage over the past five or six years, this is more akin to when we first started growing grapes and making wine 20 years ago. So, while this week's start is considered very late by recent standards, we have seen this before."
Without a doubt, the story of the 2022 harvest season will be the sunny warm days of late summer and early fall, these conditions ushering in outstanding fruit quality. "Our early fruit has been excellent," said Ross Wise, winemaker at Black Hills Estate Winery in the south Okanagan Valley. "Intense fruit aromas, great acidity, and moderate sugar levels, as you would expect from a cooler growing season. It's still early, but I think the freshness of fruit and acidity could be the hallmark of this vintage."
Harvest is underway, but not yet wrapped up. Some later ripening varieties continue to hang on the vines, approaching optimal ripeness. For Mark Holford, winemaker at Rocky Creek Winery in the Cowichan Valley Sub-GI on Vancouver Island, later-ripening varieties are his portfolios focus and as of the end of September, harvest dates had not been set, however: "Quality so far looks awesome," he said, "with a hot summer, and so far, a hot sunny fall, we're optimistic that we will get a good harvest this year."
Now at mid-harvest-season, BC winegrowers are sharing in the excitement of high-quality fruit foretelling wine of premium quality. "This vintage is looking to be special, unique, and one of patience. We can't wait to share this special place and year through our wines," said Katie Truscott and Ben Bryant, proprietors of 1 Mill Road in the Naramata Bench Sub-GI of Okanagan Valley.
British Columbia's wine regions, much like the province itself, are pristine, beautiful, and extreme. The unique climate, on the world's most northerly threshold of where wine can be produced, makes wines of intensity, purity, and natural freshness with distinct characteristics vintage to vintage. "We celebrate the unique character of individual BC grape wine vintages every year with the publication of our annual Vintage Report," said Miles Prodan, CEO & President of Wine Growers British Columbia. "In that spirit of celebration, we took a look back at the last decade of BC Wine Grape Vintage Reports to produce a BC Vintage Guide which details conditions in the growing seasons of 2010 through to 2021." The release of the BC Vintage Guide was recently covered by Rhys Pender, MW and available at WineBC.com.
ABOUT WINE GROWERS BRITISH COLUMBIA
From 1990 on, WGBC has played a pivotal role in taking BC's wine industry from a vision to an internationally recognized niche region producing premium wines and providing exceptional wine tourism experiences. WGBC markets the wine and regions of BC; delivers quality trade, media and consumer tastings; and acts as the voice of BC's wine industry by advocating to government on behalf of industry that contributes $3.75 billion in provincial economic growth annually.
WGBC represents all wineries in British Columbia to grow the premium market share for the Wines of British Columbia, while driving awareness of our world-class wines and tourism product – currently drawing 1 million visitors with $600 million in tourism and tourism employment related economic impact every year. For more information about Wine Growers BC programs and services, please visit WineBC.com.
Stay in touch with the Wines of British Columbia through social media @WinesofBC.
Media release and image provided by Kelly Josephson, Wines Growers of BC. Photo: Privato Vineyard and Winery