Beaujolais NOUVEAU . . . you know?
Beaujolais Masterclass with Iain Philip – Lunch and Learn Seminar at Hart House Restaurant presented by World Wine Synergy
For the first time in Vancouver – 10 Cru wines from multiple wineries tasted side by side. This was a tasting of rare and unique selections from the Beaujolais region.
As well as the 10 Cru wines tasted we first started with a Beaujolais Nouveau and just a little bit of history on this wine. A Beaujolais Nouveau was originally not a commercial wine but rather a wine of celebration at the conclusion of the harvest where the wine was shared amongst vineyard workers, winemakers and owners. In 1951 Beaujolais Nouveau began to be commercialized due to financial necessity and the wine became more important. Throughout the 50's to 80's Beaujolais Nouveau amounted to 50% of the wine production.
Eventually the release of Beaujolais Nouveau and the celebration that it became was so competitive and costly that for a time it fell out of favour but with a newer generation of winemakers and winery principals it is again becoming quite popular.
Speaking of the next generation, it is thought that as many as 50% of Beaujolais wineries will change hands as the younger generation, who have gone abroad to work and study viticulture, take over with a more modern philosophy and practice of natural farming, with a split of new ownership between the younger generation and foreign ownership. Noting also that land in Beaujolais is relatively inexpensive when compared to Burgundy.
Farming is moving to a sustainable, organic, biodynamic and higher environmental approach. Due to a number of factors, with climate change being only one, it is advisable to invest in the wine of Beaujolais now as prices are predicted to climb.
The attitude of Beaujolais is approachable wine that speaks to style not place. Beaujolais was the first to use the geographic designation "Village". All Cru wine is red wine and 100% Gamay. Of the wines tasted during the Masterclass the youngest vines were 40 years old.
Domaine Longère Beaujolais-Villages Nouveau 2022

In our mind, a Beaujolais-Villages Nouveau must offer an expressive nose (where small red fruits generally dominate) but also a discreet and delicate tannic structure. The whole, very drinkable, should prove to be charming and will encourage a pleasant consumption over approximately 6 to 8 months.
Serving temperature 12°.
Medium fruit scents, spice, cinnamon, plums, cherries and cranberry.
Quite tasty with great acidity, fresh and fruity with light tannins. Exhibiting a ripeness and fruit forward.
$27.99 available in a case of 6 (limited quantity)
Domaine de Clos du Fief Saint-Amour 'Les Capitans' 2021 

Grape variety / Blend: Gamay
Temperature: 14/16°C
Aging potential: 3 to 5 years
Colour: Ruby red
Aromas: Fresh fruit, strawberry, cherry
Character: Fresh light fruitiness
Tannins: Soft
Alcohol content: 13%
Food & Wine Pairings: Crudité, meat and grilled fish
Average age of the vine: 60 years
Aromas of dark fruit with prevalent blackberry, dark cherries, cooked plum and stewed fruit, charcoal, green pepper. Some limestone and wet clay.
A bit lighter than I expected with high acidity, lingering. Juicy with cherry accents, lightish medium tannins, rich, dry. Fresh with some fruit tartness. Overall very nice.
The crop was reduced by 25% due to the effects of climate change. Drink relatively young, it is suggested to hold for 3-4 years.
Preordering for Spring 2023
Domaine de Clos du Fief Juliénas 'Cuvée Tradition' 2021

Grape variety / Blend: Gamay
Temperature: 14/16°C
Aging potential: 5 to 7 years
Colour: Ruby red
Aromas: Red fruits with floral and spicy notes
Character: Supple and elegant
Tannins: Soft
Alcohol content: 13%
Food & Wine Pairing: Dishes in sauce, red meats
Average age of the vine: 60 years
A rich aroma though less complex initially. Scents of blackberries with some plum. A blend of 5 vineyards and soil types.
A very slight scent of barnyard, scents of a promote of richness, smooth. A wow delicious wine! Full bodied, rich, mellow and smooth. Superbly fruit forward, more rounded.
Preordering for Spring 2023
Domaine du Vieux Bourg Chénas 'Au Bois Retour' 2020

CHENAS "Au Bois Retour"
The rarest of the Beaujolais Crus with only 240 hectares.
On granite and quartz soils, this wine is elegant and generous. With its silky and almost saline side, this Chenas perfectly reflects this fifth flavour that comes from Asia: "umami"
Chénas was the favorite wine of Louis XIII, king of France from 1610 to 1643.
Floral notes followed by scents of cognac, dusty rose, slightly chalky, limestone with an underlying richness.
Very juicy, jammy deliciousness, lush with ripe fruit. Excellent acidity with medium tannins. A wine where you do not want to take your nose out of the glass.
$34.99 available in a case of 6
Michel Guignier 'Moulin-à-Vent' 2020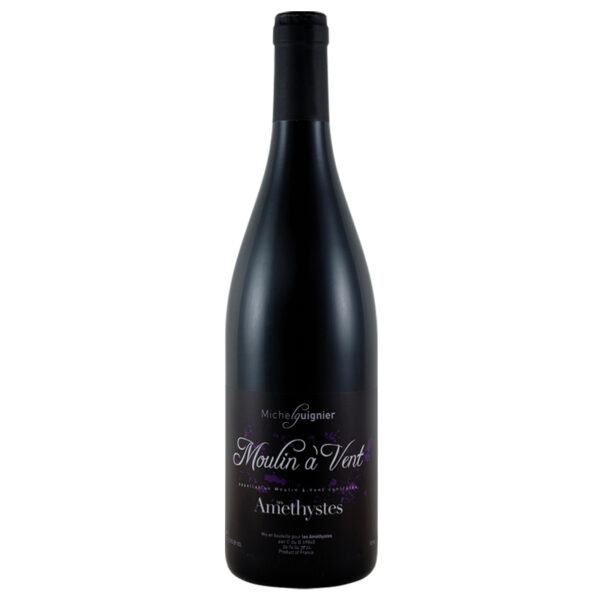 Powerful wine, spiced with harmonious finesse. Aged in oak barrels on fine lees.
To be enjoyed from 1 to 9 years after bottling.
Terroir: granitic sand with manganese. 60 year old vines.
Scents of wet clay. Less fruity with light scents of plum, some barnyard, a bit stinky. Red skinned apples, pear and copper.
In the mouth it is very fruit forward and delicious. ripe with subtle tannins, excellent acidity, lingering, ripe with medium body. Yum, richer with good texture. Maybe the richest that I've tasted but all the wines are so good.
$33.99 avaiable in case of 6 (limited quantity)
Domaine des Marrans Fleurie 'Clos du Pavillon' 2020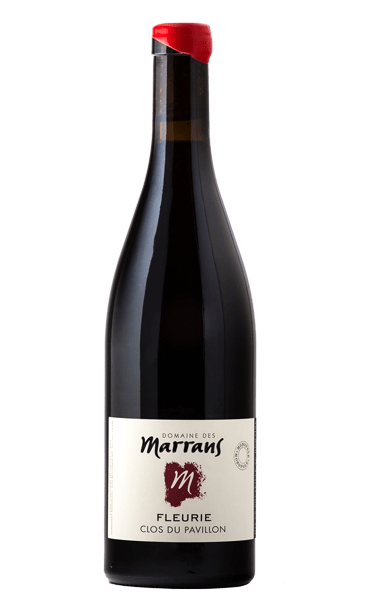 Le Clos du Pavillon is a monopoly of 4 ha. Pink granite quartz and clayey veins in the basement make up the very special soil of this locality. An intense color, aromas of blueberries, cherries, flowers. The wine is dense, juicy, fleshy, precise, long. Good aging potential.
Notes courtesy of vins du Beaujolais
Again, that dusty rose scent, rhubarb with ripe fruits, minerality and very ripe.
Dynamic and bio-dynamic from our 80 year old vines.
Spicy, somewhat crisp with medium body, pronounced acidity, mineralityk lime, ripe fruit, very rich.
It is suggested to drink this wine within 5 years.
$39.99 available in a case of 6
Christophe Savoye Chiroubles 'Cuvée Loïc' 2021

This Loïc cuvée of remarkable finesse gives this Chiroubles cru a ruby ​​color, the finesse of the mouth combines freshness and roundness, proof of a perfect balance.
Can be drunk as an aperitif and goes wonderfully with charcuterie, fish, poultry, white meats and cheeses.
A bit fusty, mercurial. Some fruit, cabbage and banana. Not fined or filtered, using no sulphur. The scent gives way to more floral. "Essence of Place" – Iain Philip
The palate follows the nose, not as fruit or as juicy, tighter initially with very good acidity, smooth, less expressive, mellow, medium body, complex.
It is suggested that this wine will keep for 10 years.
Preordering for Spring 2023
Michel Guignier Morgon 'Canon' 2020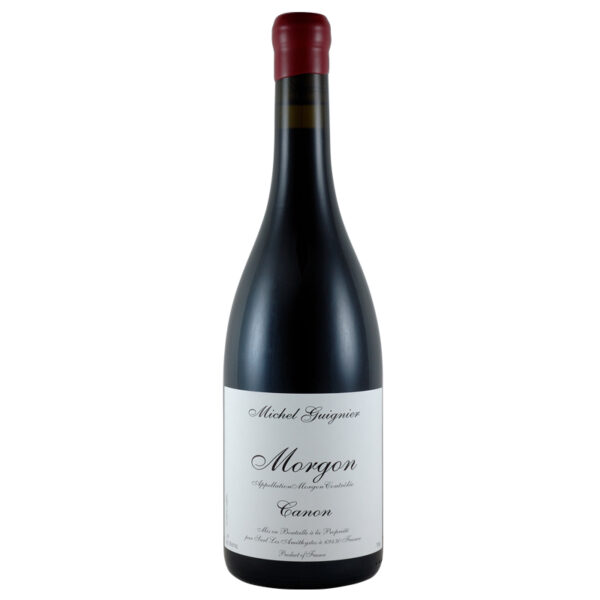 A dense, full-bodied wine with spicy notes.Beautiful freshness. Its intense and brilliant robe makes this an exceptional wine.The grapes this wine is crafted from come from vines that are over 70 years old, bottled without filtration, when the moon is in the correct quarter.
Matured for 10 months in oak barrels on fine lees.
Soil: complex. Granitic sand on the surface over a layer of decomposed granite mixed with clay.
A nice fresh scent, floral, chalky.
Pleasant flavours of fruit, fairly juicy, spice and tobacco. Very nice with medium tannins.
$39.99 available in a case of 6
Domaine du Vieux Bourg Régnié 'La Croix Penet' 2020

Régnié "Croix Penet" is a bit special. It is first of all the story of about fifteen associate friends, owners of the vineyard, most of whom are strong players in the gastronomic life of Lyon.
On 100% granitic soils loaded with micas and feldpaths, Régnié is a structured wine with aromas of black fruits.
Deeper scents, chalky, rich, ripe with blackberry and darker fruits.
In the mouth the wine is lights with fabulous ripe fruits, juicy, jammy, spice with light tannins.
So delicious, very drinkable. All the elements of Beaujolais.
Preordering for Spring 2023
Domaine A. Pégaz Brouilly 2021 
Beaujolais Brouilly Red 2021
Gamay (100%)
TASTING
EYE : Couleur rubis.
NOSE : Arômes de fruits rouges. MOUTH : Tanins soyeux.
SERVICE
GUARD : To be consumed between 2022 and 2026
Scents are slightly chalky, light, ripe fruit, mellow. Blackberry and a bit of fustiness.
Light, fresh, fruity with excellent acidity. Flavourful with medium tannins.
Preordering for Spring 2023
Domaine Baron De L'Écluse Côte de Brouilly 'Les Garances' 2020

Wine-making
Reasoned culture. Manual harvest. Partial destemming, Frequent punching down, Malolactic fermentation, Traditional vinification, Raw cement vats. Aging in barrels of two wines. Shale soils.
Appearance
Cherry color, deep, cherry reflections.
Wine and food pairing
Grilled rib steak, Beef fillet, Tab
Serving temperature
13° – 15°
Aging potential
From 2022 to 2028
Scents of dusting powder, roses, chalk, coconut, almost a tropical scent with some candy.
Heaven! So fruity, so ripe, so rich with a touch of spice. Perfumey on the palate, expressive and delicious. Very unique. Another favourite and quite different.
It is suggested to wait 2 years to drink and good for 10 years.
#38.99 available in a case of 12 (limited quantities)
In addition to the Nouveau and 10 Cru wines we also tasted these wines:
Domaine Longere Crèmant de Bourgogne Brut Blanc de Blancs

Ex Terra-Vitis. Since 1987, we have been leading the fight for bio-diversity
Grape: Chardonnay
Soil: Granite and sandy
Exposure: South
Vinification:
Manual harvest in crate
Pneumatic pressing in the rarest tradition of sparkling wines, slowly, delicately and in several stages
Aging on slats
No dosage, Crémant Brut
Tasting:
Beautiful shine.
Seductive nose of white flowers and white fruits.
Salivating mouth.
The aperitif glass par excellence on its own, or as the basis of a beautiful cocktail.
Serve very chilled at 6° to 8°
A dry, fruity, ripe sparkling wine.
Domaine du Vieux Bourg Beaujolais Blanc 'Clos du Vieux Bourg' 2020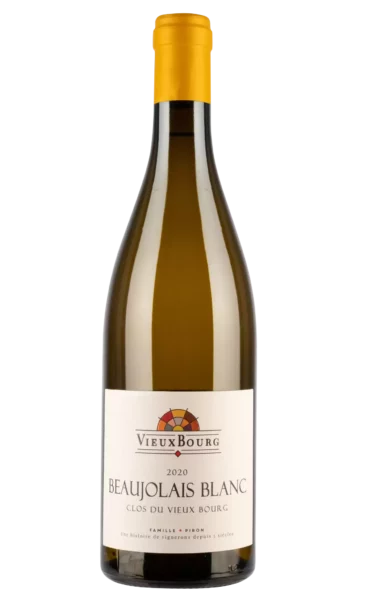 Very confidential at the beginning, the Beaujolais white wines have developed a real identity.
On our clay and limestone soils, the Chardonnay expresses here in Corcelles, all its freshness and minerality.
Very nice, good acidity, crisp, light, fruity, refreshing. Went nicely with the Squash soup served at lunch.
$27.99 available in a case of 6 (limited quantities)
Chateau de Vaux Beaujolais-Villages 'Le Clos de Valentin' 2020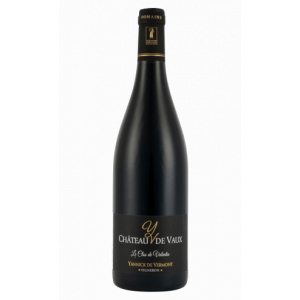 On the nose are prominent aromas of black fruits over a background of spice and black pepper. The silky tannins contribute to the wine's structure while minerality from the sedimentary soil of clay, quartz and calcite add to the length of the finish. Excellent with ribs, game and poultry dishes.
FOOD PAIRINGS
Gamay is Light & Juicy
Examples of great pairings: Mixed Bean Salad, Tuna Salad, Nicoise, Antipasto, Grilled Vegetables, Olives, Grilled Salmon, Roasted Quail, Roasted Squab, Roasted Pheasant, Sausages, Mixed Grill
Acidic, light, pleasant, super fruity, ripe and jammy.
$30.99 available as a case of 6
Notes and image courtesy of BC Liquor Stores website
Château de Vaux Beaujolais-Villages 'La Reserve de Jacques' 2019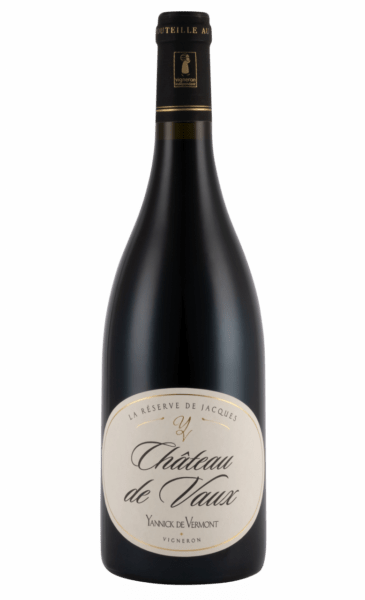 The grapes of this cuvée, which macerate for more than two weeks, give a wine with a black color with aromas of ripe cherries and violets.
This rich and velvety wine is coated by a gentle aging of twelve months in wood.
Light in colour. Scents of caramel. Morfe mellow scents, chalky.
So good. Ripe fruit, good acidity, rich, light with medium/light tannins.
$32.99 available as a case of 6
Michel Guignier Saint-Amour 2021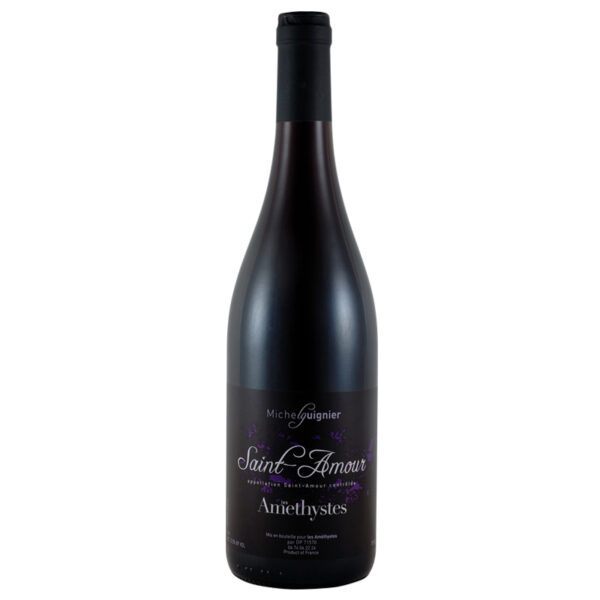 seductive wine with notes of very ripe black fruits, fruity and well-balanced
A must for Valentine's Day !
Enjoy 1 to 6 years after bottling.
Soil: siliceous clay.
Scents of caramel, brown sugar and dark fruit.
Yummy, jammy, juicy and fruity. Sharp acidity with medium tannins.
$32.99 available as a case of 6 (limited quantities)
Domaine des Marrans 'Juliènas' 2017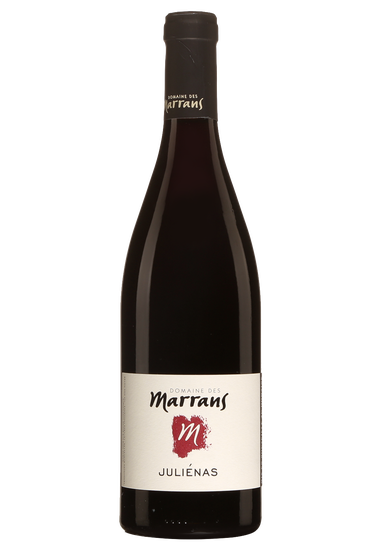 Tasting notes from the winery were unavailable.
Aromas of oranges, some spice and stone fruit. 
Very nice, pleasant, lightish with medium tannins.
$31.99 available as a case of 6
Domaine Longere 'Pétillant' Demi-Sec Rosé

The sweetness in this semi-dry bubbly rosé is nicely moderated by a refreshing level of acidity. Combined with its fresh fruit aromas, this is an easy drinking refreshment that's also great for receptions, festivities, or to accompany desserts such as red fruit pies and sorbet.
FOOD PAIRINGS
Sparkling Wine is Vibrant & Fruity
Examples of great pairings: Seafood Salad, Smoked Salmon, Oysters, Pasta with Cream or Mushroom Sauce, Baked White Fish in Butter Sauce, Soft-ripened cheese, Chicken Sandwich, Prawns, Scallops
Notes and image courtesy of BC Liquor Stores website
A lovely colour with 8% alcohol. Scents of a cut apple with heavier pear scents and apple peels.
Sweet with flavours of apple, a refreshing and fun wine.
$27.99 available in a case of 6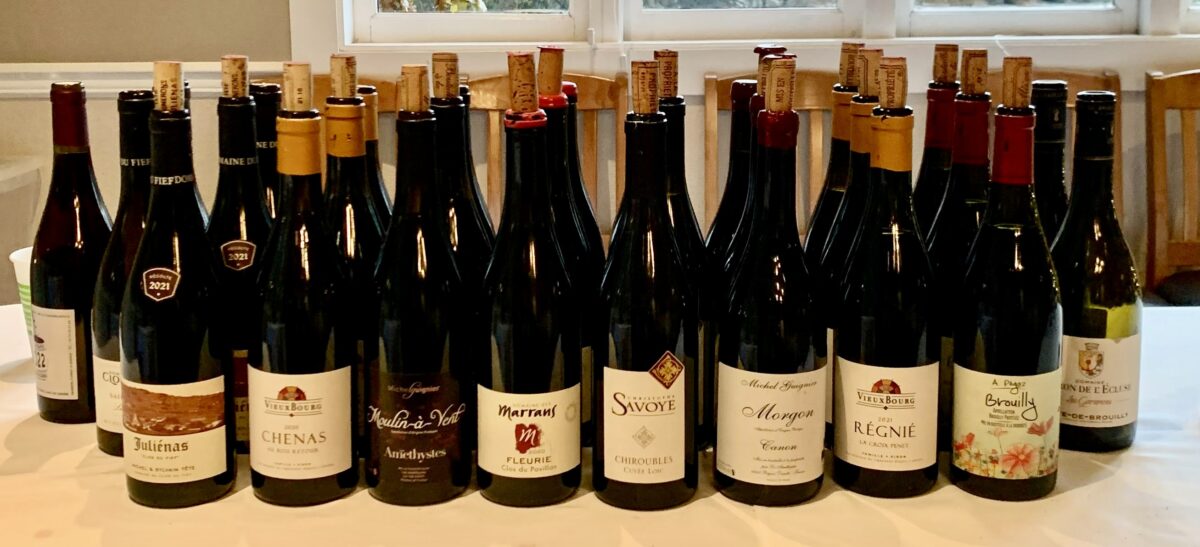 Beaujolais Historical Information
1950 – Creation of AOC Beaujolais Villages
1951 – November 15 This is the year Beaujolais Nouveau wines are first commercialized.
1953 – The first wine cellar devoted to tasting and selling Beaujolais wines opens in Morgan.
1955 – July 11 The Beaujolais Wine Route is inaugurated.
1985 – A decree sets the third Thursday of November as the release date.
1988 – Creation of AOC Régnié.
2009 – The charter "Beaujolais, one land, many wines, a warm welcome" is introduced. A survey of characterize is undertaken.
2010 – The Beaujolais Wine Routes are reamped to reflect the structure of the vineyards.
2017 – June 15 32,073 potentially plant-able hectares were sampled providing very in-depth knowledge of the "soil".
2018 – April 17 UNESCO officially certifies the Beaujolais region with the "UNESCO Global Geopark" label.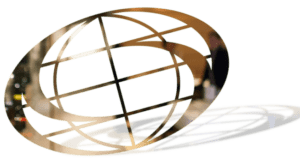 SHARING THE TRADITIONS OF ARTISANAL AND SUSTAINABLE CRAFT WITH FRIENDS, FAMILY, AND LOVED ONES.
WORLD WINE SYNERGY Inc.
Our vision is to share wine experiences with you, as we have travelled across the globe to discover new adventures. In doing so, we find there is a story behind every label.
BOUTIQUE WINES
We work with boutique wineries whose principals manage their own estate, reflecting the passion in their labor and respect for the environment. Behind every wine is a rich family history. The relationships that we foster with these families allow us to bring unique and quality wines for you to enjoy.
SPECIAL EVENTS
We organize special events, from tasting engagements to charity functions in public and private venues across the globe. We host parties of all sizes with a customized service to fulfill your needs.
Mailing Address:
268-4438 W. 10th Avenue, Vancouver V6R 4R8
Phone: (+1) 604 318 3840
Email: info@nullworldwinesynergy.com
Wines notes, except as noted, courtesy of the winery websites. My notes (in italics). All opinions are my own. I received an invitation to attend at no cost to facilitate this feature. 
With thanks to Iain Philip once again on an incredible presentation. Grateful thanks to Grace Li, World Wine Synergy for the invitation and to the team who spent many hours in preparation to make this Masterclass possible.
Seminar material was provided by World Wine Synergy & Inter Beaujolais, the Beaujolais Wine Council.