Uncorked Okanagan Wine Tours Celebrates 14 Years of nothin' but fun in the Okanagan –
Still at the Top of Their Game!
It's been FOURTEEN fun and exciting years for Uncorked Wine Tours, and the thrills just keep on coming!
What began as a love of wine, friends, and interesting stories, Deb and Jim Harris created 'Uncorked' to share their passion of Okanagan wines, as well as their community spirit with others, and it certainly has been quite the journey.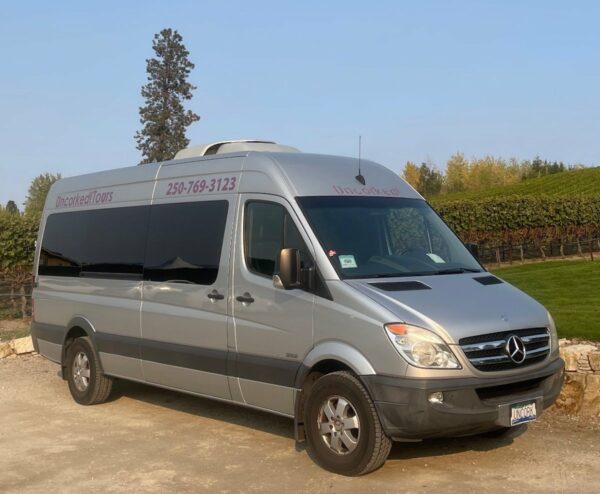 Starting out as one of a few wine tour companies available 14 years ago, Uncorked has stood the test time – adapting and changing their tour offerings and providing unique experiences over the past few years. We remain the longest standing owner-operator tour company in the Central Okanagan.
Quote from Deb – When we began this journey in 2009, the economy was bouncing back, Okanagan wine was taking off and it was the perfect opportunity to take the leap. 14 years of nothing but fun has made us grateful for living here and working in the greatest industry on the planet. We meet people from all over with a boundless pursuit of wine and happiness- that's our favourite pairing!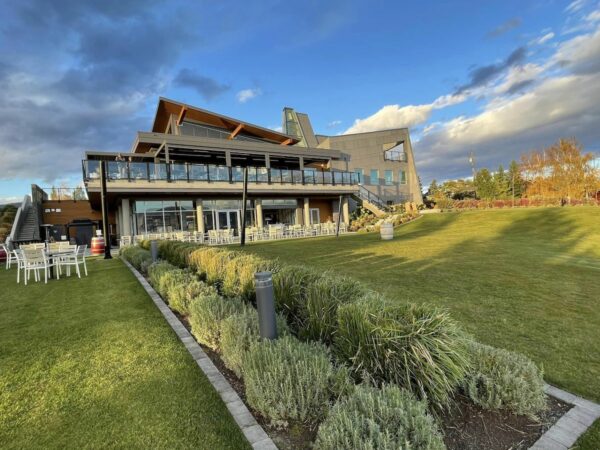 Having endured through the years with such things as the Okanagan's smoky summer seasons, as well as the Covid years, which hindered Kelowna's tourism considerably, Uncorked Tours has still managed to tackle every bump in the road with laughter and a sense of humour.
Quote from Jim – My days of Guiding began with tours to Alaska, California and Mexico. After travelling the world I can honestly say that what we have right here in our own backyard cannot be beat. Our wine, our valley and our lifestyle are all second to none. My friends call me "Horse Shoes Harris" and I think they're right!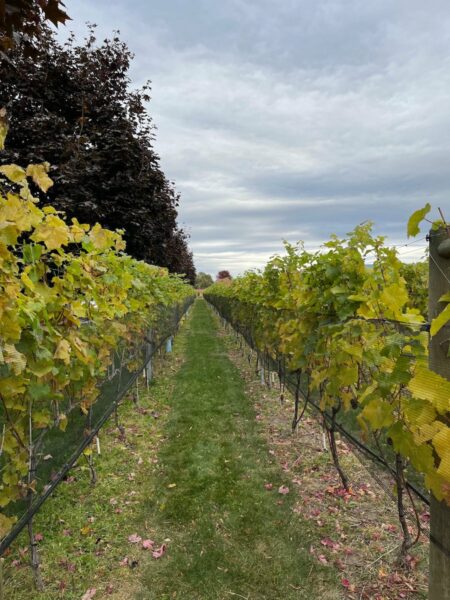 Uncorked Wine Tours has maintained a great bond with their staff, who return each year to entertain and delight guests with their humour, their inherent knowledge of wine and spectacular customer care. Their guides maintain great relationships with the wineries, and it shows in every tour. Some guides have even been with Uncorked since the beginning, such as former RCMP officer, Herb Carruthers. Our intrepid guide Alana Francis returns for her 8th year, Ken Smith came to us from Mission Hill and amazing Elizabeth Sutcliffe has shared her expertise from Quails' Gate. We even have a former school principal, Trish Gibson, who adds so many special touches along with her delicious baked goods.
Quote from Deb –An A Team doesn't just happen. We put dedication, loyalty and passion first. It's a winning combination.
To learn more, please contact Deb Harris Owner at 250-769-3123 or at info@nulluncorkedokanagan.com
About Uncorked Okanagan Wine Tours
Uncorked Okanagan Wine Tours offer more tastings, more wineries, and more fun! Our splurge-worthy wine tours take you on a journey to some of the most unique winery experiences in Kelowna, West Kelowna, and beyond! Our fun-filled wine tours visit all the 'must-see' wineries in the beautiful Okanagan Valley, as well as some of the smaller hidden gems and boutique wineries in the area.
Our tours run daily year-round by reservation; to see more of what we offer, please go to www.uncorkedokanagan.com
It isn't a question of if you should book with Uncorked Okanagan Wine Tours, but merely how quickly you can get here!
Check out the reviews for Uncorked Okanagan Wine Tours here.
Media release, van image and winery images courtesy of Uncorked Okanagan Wine  Tours.