As the days grow longer and leafy buds begin to burst, a spirit of change and renewal is brewing at Starbucks. Starbucks is offering Canadians the first taste of the season with the new Starbucks Spring Menu, and with it, a new Canadian exclusive beverage – available for a limited time!
Beginning Tuesday, March 7, Starbucks is introducing the new Iced Strawberry Oat Matcha Tea Latte for a limited time, only available in stores across Canada. Also new this season is the Cinnamon Caramel Cream Cold Brew, which permanently joins the menu.
Here's everything you need to know:
MEET YOUR PERFECT (STRAWBERRY) MATCHA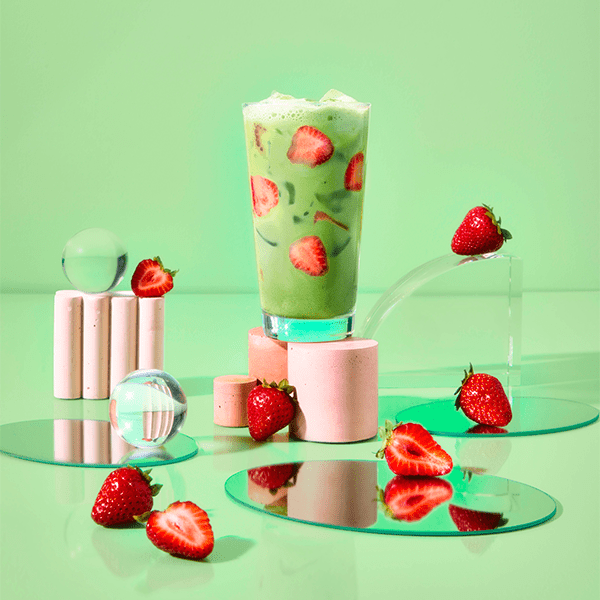 Canadians are in for a sweet treat this spring with the introduction of the new Iced Strawberry Oat Matcha Tea Latte! Matcha green tea is paired with the familiar flavour of strawberry, for a taste of spring in every sip. Strawberry flavoured syrup is combined with matcha and oat beverage followed by adding real strawberry pieces, making it look just as good as it tastes. This Canadian exclusive beverage will be available to brighten up a rainy spring day, while supplies last.
HELLO BREW-TIFUL! A NEW CARAMEL-FORWARD COLD BREW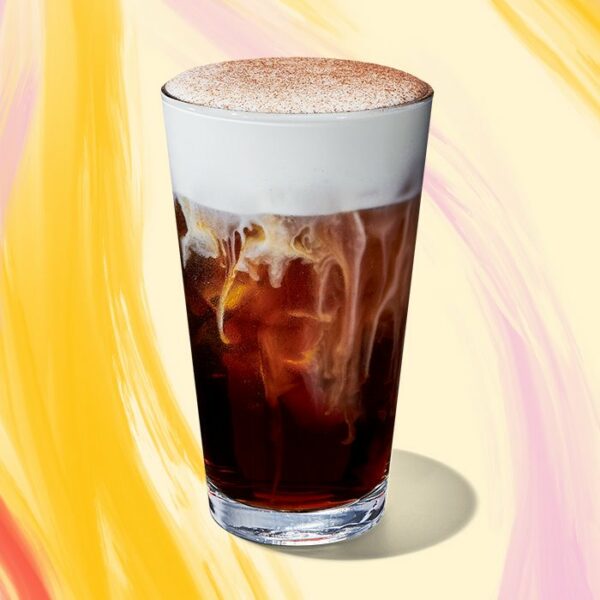 There's a new Cold Brew in town and it's here to stay all year round! Joining Starbucks' permanent menu is the Cinnamon Caramel Cream Cold Brew, sweetened with vanilla syrup and topped with a cinnamon caramel foam and a dusting of cinnamon dolce topping. Building on the love of Starbucks Cold Brew, which is handcrafted in small batches daily, slow-steeped in cool water for 20 hours, without touching heat, the new beverage delivers a gorgeous cascade of cold foam that is subtly sweet and smooth.
In addition to the 2023 Spring Menu's fresh new beverages, Starbucks is also rolling out exciting merchandise, products and Star Rewards offers:
Featuring an eye-catching combination of bright hues, the new spring inspired drinkware collection resembles a bouquet of fresh flowers.
The fan-favourite dark roast, Starbucks® Anniversary Blend, featuring tasting notes of cedary spice and black truffle, is back again while supplies last.
Spring is a time for renewal and change, and for the first time in 10 years, Starbucks debuts Starbucks debuts fresh new designs for its whole coffee bags, inspired by the people, moments and experiences associated with each blend.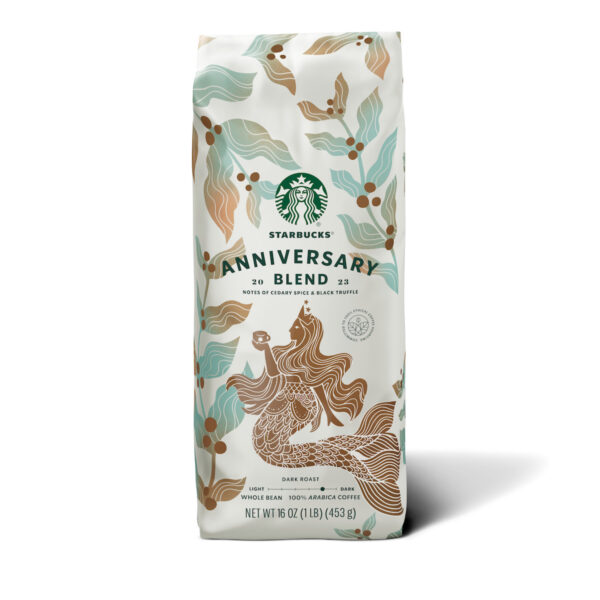 Starbucks Reward members can celebrate the arrival of Spring with the return of Double Star Days from March 14 – March 16.
Starbucks Spring menu food and beverages are available at Starbucks stores nationwide for a limited time, while supplies last. To learn more about returning Spring offerings, ​​visit Starbucks Stories
Media release and images provided by Halli Gallo, Media Profile. I received a $10. gift card to facilitate this feature and try out the new Iced Strawberry Oat Matcha Tea Latte.