Add some Shaun Layton-created craft cocktails to your holiday repertoire 
Goodridge & Williams Handcrafted Spirits is celebrating the holiday season with the 12 Drinks of Christmas, a series of cocktail-making videos filmed with Vancouver bartending icon Shaun Layton.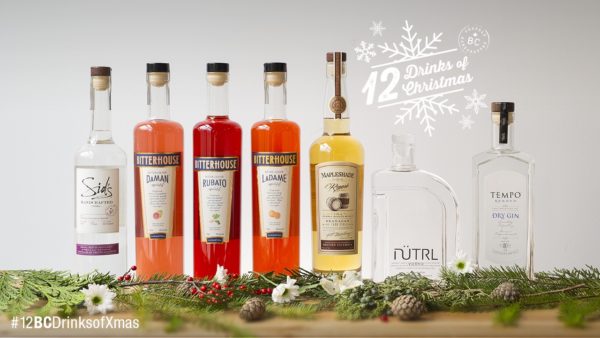 Using BC handcrafted spirits from the Goodridge & Williams portfolio like Sid's Vodka, Tempo Renovo Gin, Mapleshade Reposé, and Bitterhouse Aperitifs, Shaun has created a dozen cocktail recipes, from timeless to distinctly seasonal, and demonstrates how to make them. From sours to spritzes, mules to martinis, the recipes cover a wide range of styles and flavours.
Whether you're a spirits enthusiast looking for some seasonal inspiration, or a novice home bartender expanding your cocktail horizons, there's bound to be a new favourite in the 12 Drinks of Christmas.
"We wanted to demystify the process of making craft cocktails at home," said Adam McDonnell, Goodridge & Williams Director of Sales, "and Shaun was the perfect ambassador for the sort of unpretentious excellence we most appreciate."
"The videos are fun, educational and show that all it takes to make a delicious craft cocktail at home is a good recipe, great BC handcrafted ingredients, and some simple tools of the trade."
The 12 Drinks of Christmas videos will be posted daily through the holidays on Goodridge & William social media accounts and can be found by looking for the hashtag #12BCdrinksofxmas. Follow along on Twitter @gandwdistilling and get a new cocktail recipe every day.
The first cocktail video link is: https://www.facebook.com/sidshandcraftedvodka/videos/1811306835792462/