Another evening with the tasting group. The tasting this evening featured eight Chardonnay wines from eight different countries. Quick, can you think of eight different countries that make Chardonnay?
This was a blind tasting and all the wines were wrapped in brown paper bags. The group, for the most part, found all the wines to be good, and a few very good. Stylistically, they were more similar than we had expected. The conclusion we came to was two fold. One is that winemaking techniques have improved greatly and that there are fewer 'clunkers' on the market. Two, is that with the advent of 'traveling winemakers', the wine world is losing diversity. That is the good news / bad news. Wines are better and wines are more alike. From my point of view, it is a tough call, but if push came to shove, I'd have to opt for better quality.
We always begin with a social or starter wine to enjoy while we wait for everyone to arrive.   After everyone has had some time to chat and get caught up on what's new and everyone is there, we sit down for the tasting. We began with: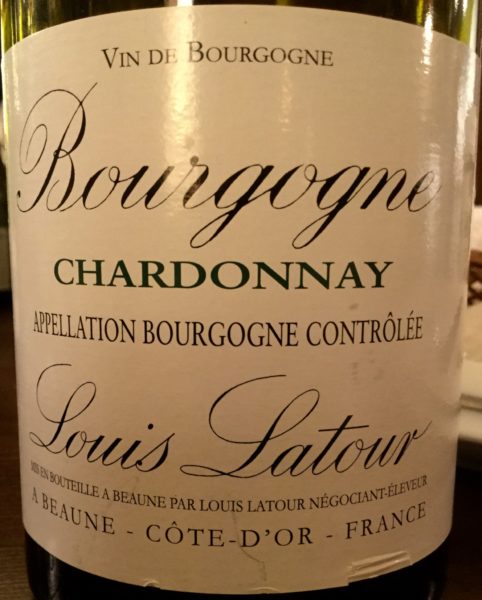 2014   Louis Latour Bourgogne       France                                    $23.99
I've had this wine in the past and enjoyed it and most people did, but this time I wasn't too impressed and found it a little closed and lacklustre with a medium minus finish. I think I'll buy a bottle and give it another try.
Here are the wines, in the order we tasted them.
2013 Felino                                      Argentina                   $26.19                         A very nice wine with well-integrated oak and fruit. Everyone enjoyed it and for some it was a favourite. Interestingly, this wine had been included in a tasting about a month ago, though no one recognized it.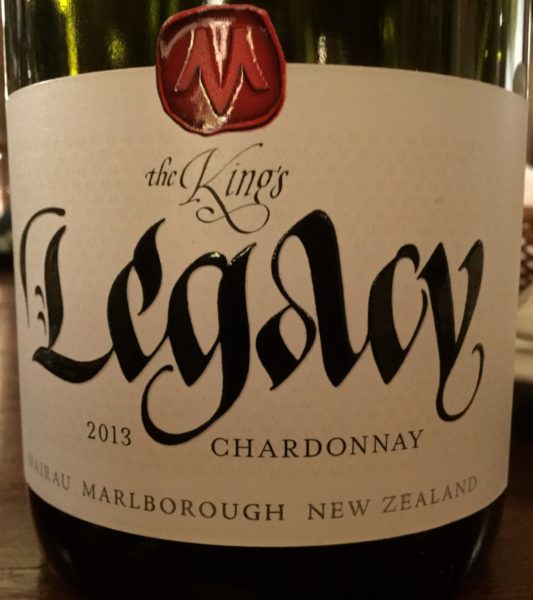 2013 Marisco                                   New Zealand              $20.69
The King's Legacy, from Marlborough. One person commented that the wine was more like a Sauvignon Blanc due to some grassy notes on the nose and palate. None-the-less, a good wine that everyone enjoyed and when we saw the price, decided it was good value for the money.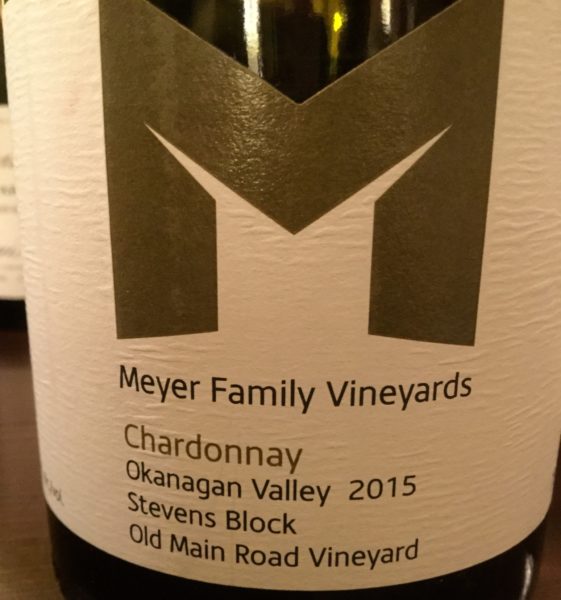 2015 Meyer Family Vineyards      BC                               $25.00
Stevens Block, Old Main Road Vineyard. I was very surprised when this bottle was unwrapped. I am a huge fan of Meyer Family Vineyards, especially their McLean Creek Chardonnay, however, I have not had this one before and in the blind tasting I didn't recognize it as one of theirs. Some commented on the unique/interesting/unusual nose.
2013 Gary Farrell                            California                   $55.00 US
From the Rochioli Vineyard in the Russian River Valley in Sonoma County. This was the favourite one of the night for many people and everyone thought it was very good. I found it to be elegant and well balanced. Certainly not your typical California Chardonnay. Unfortunately, it was the most expensive in the flight and sadly, not available in BC. My favourite by a slight margin.
2013 Bouchard Pere & Fils                        France                                    $36.79
Rully. Most everyone identified this as being French, some because there were telltale noticeable sulphites on the nose and others for its old world style. I enjoyed it for the oak, fruit, minerality and lemony qualities.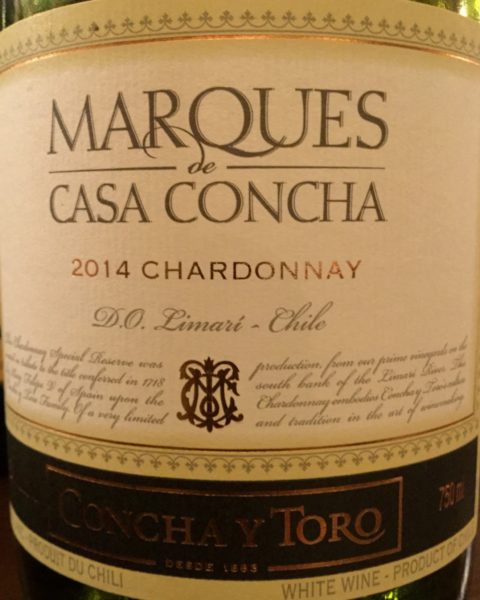 2014 Marques Casa Concha          Chile                           $19.54
Most of the group found this to be a good wine, but a few of us liked it a lot better and it was a close second for me. I found it to be well integrated and well balanced with a medium-long finish. When the bottle was unwrapped everyone agreed it was the best bargain of the night.   Impressive for a $20 Chardonnay.
2013 Howard Park                         Australia                     $32.19
Flint Rock. Again, a very nice wine with little disagreement amongst the group. Some did detect a little 'flintiness' as its name would suggest.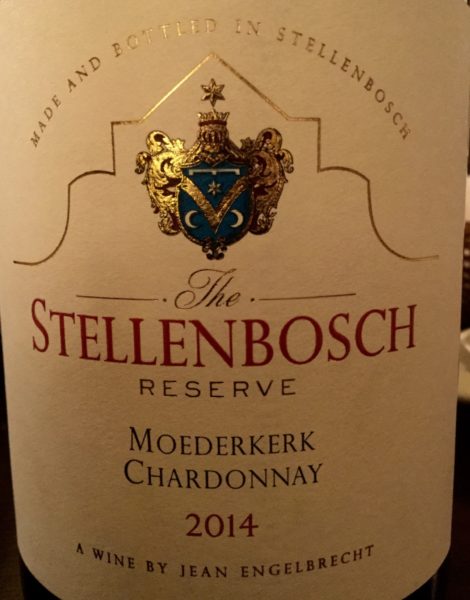 2014 Stellenbosch Reserve            South Africa               $36.80
Not a top wine for anyone, however nothing wrong with it. Rather expensive for a 'good' wine.
So, what do you say? Do you have a favourite Chardonnay to recommend? Have you tried any of these wines? Have you noticed more similarities in wines from around the world than previously? Let me know what you have experienced.