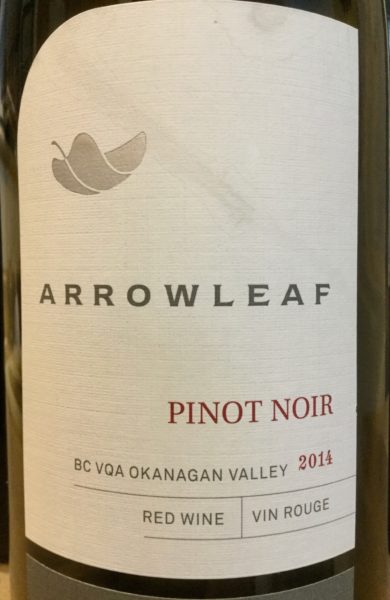 2014 Pinot Noir
Arrowleaf
Lake Country, BC
$17.90
This refreshing pinot noir is garnet red in colour with medium-light intensity. Bright cherry and raspberry on the nose with some earthy undertones. Medium-bodied with good balance and smooth ripe tannins. The flavours echo the nose and are followed by a medium-plus finish. Serve with salmon, chicken or mushroom risotto. The bright structure of this wine paired very nicely with a Thai prawn pasta that I enjoyed with it.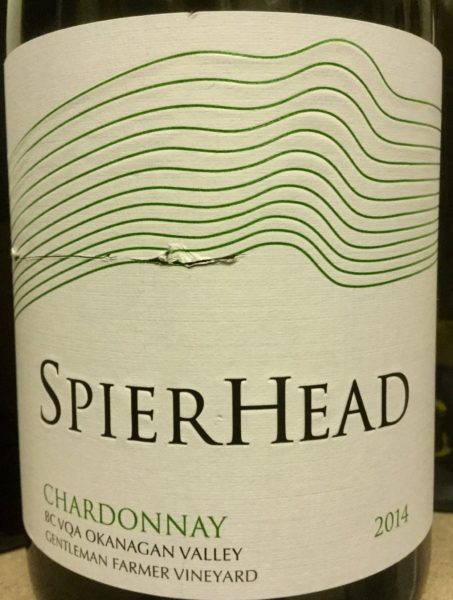 2014 Chardonnay
Spierhead
Kelowna, BC
$25.30
Lemon yellow in colour with medium intensity. The nose shows aromas of apple and buttered popcorn. Good balance and body. The flavours echo the nose and are followed by a medium-plus finish. Pair with moules et frites, prawns in buttered pasta or roast chicken.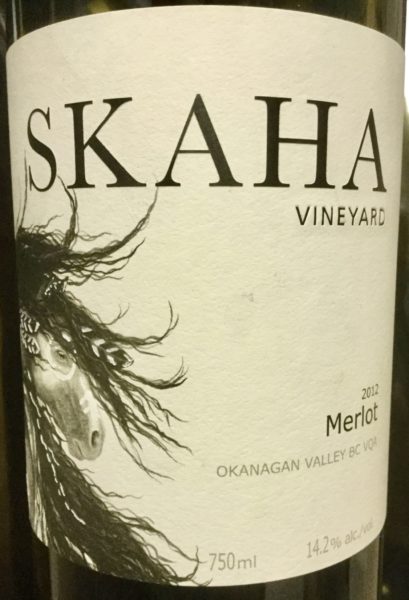 2012 Merlot (Skaha Vineyards)
Kraze Legz
Kaleden, BC
$25.85
Garnet red with deep intensity. The nose is layered with red fruit, strawberries, caramel and spice. Well balanced. The fruit jumps out of the glass, echoes the nose and lingers on the finish. Very drinkable right now, but I plan on buying another and letting it age for five to ten years. You'll want a medium-rare pepper encrusted steak or marinated leg of lamb with this one.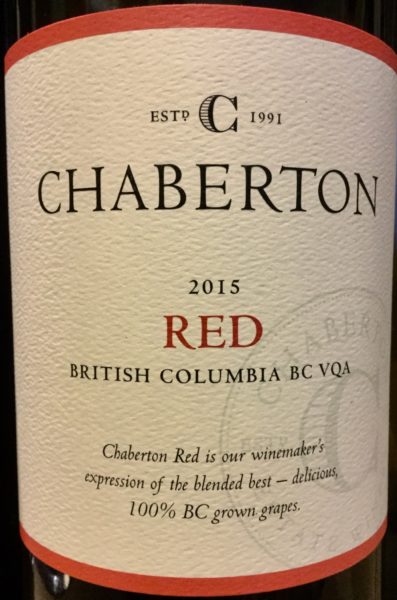 2015 Red
Chaberton
Langley, BC
$15.00
This wine really opens up with some time to breathe. Garnet red in colour tinged with purple and medium-deep intensity. Earthy, smoky notes on the nose along with dark fruit and black pepper undertones. Good balance with firm ripe tannins. The palate shows flavours of bright red fruit and smoky meat followed by a medium-plus finish. This is a good value wine.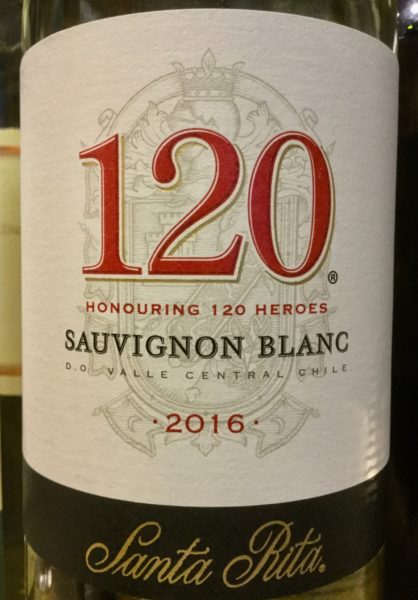 2016 Sauvignon Blanc
Santa Rita 120
Valle Central, Chile
$10.29
This good value wine is lemon yellow in colour with medium-minus intensity. Delicate grass, citrus and minerality on the nose. Good balance. Crisp and refreshing on the palate with flavours following the nose. Grapefruit rind on a medium finish. Keep one of these in the fridge.
All images: photo credit Sam Hauck